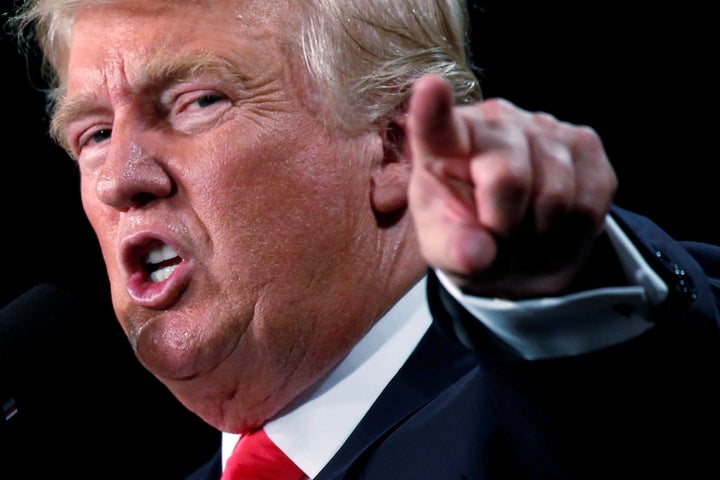 Although Congress has not approved funding for the actual wall, the U.S. Customs and Border Protection agency is trying to move ahead anyway. The government plans to use the $20 million ― most of which was originally directed toward a mobile video surveillance program for border security ― to help fund 4 to 8 prototypes. Companies winning the contracts for the prototypes are expected to complete them within 30 days.
Construction will begin on federal land "in San Diego later this summer," Ronald Vitiello, the acting deputy commissioner of the border protection office, said Tuesday. When asked for more specificity, he repeated "summer," which he added meant by September.
The federal government solicited requests for prototype proposals in March, and hundreds of companies responded with designs featuring everything from a nuclear waste trench to sci-fi hyperloop transportation system. The government, which reminded bidders that it only had money for prototypes, planned to announce its picks around June 1, according to the Associated Press. But proposals are still being evaluated and contracts have not been awarded yet, Vitiello said Tuesday.
"We're on schedule," he insisted.
Vitiello did not release the names of vendors currently under consideration. The government, in line with federal contracting procedures, has declined to identify companies that have advanced in the competition. But the process has still troubled some public interest groups.
The Center for Biological Diversity, an environmental group, has sued for records showing what the government has done to analyze the environmental impact of the prototypes. American Oversight, which aims to hold "this administration accountable," has filed a lawsuit seeking, among other things, a construction schedule.
"President Trump still has yet to provide the public with even the most basic details of what [the wall] will cost, how it will impact border communities, and whether it will even be effective," Austin Evers, American Oversight's executive director, told HuffPost in a statement.
The prototypes should be the easy part. The Trump administration still has to find up to nearly $70 billion in funding for the actual wall, and navigate complex legal issues, such as using eminent domain to secure land from property owners.
Vitiello also acknowledged on Tuesday there are some areas along the border, like lakes, where a wall did not make sense.
He was asked whether Mexico had offered any word on financial help.  "Not that I'm aware of," he said.
Trump last week, in a speech in Iowa, mused that parts of the wall might contain solar panels that would create energy and, in turn, reduce the barrier's cost.
"And this way, Mexico will have to pay much less money," Trump said. "And that's good, right? Is that good? ... A solar wall. It makes sense. Let's see. We are working it out." 
Calling all HuffPost superfans!
Sign up for membership to become a founding member and help shape HuffPost's next chapter