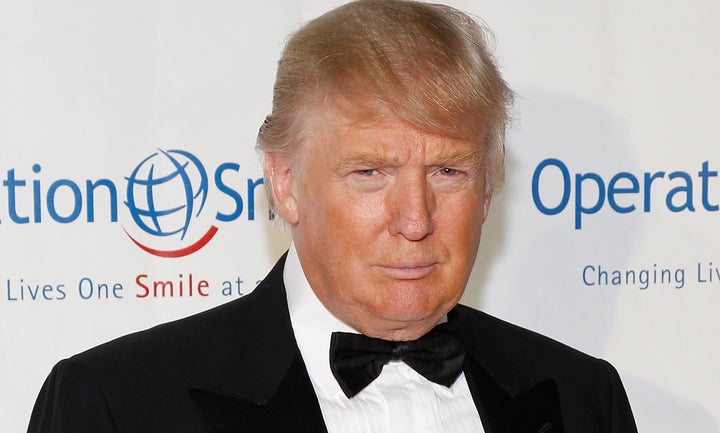 Donald Trump on Tuesday night offered America a new menace to be afraid of: a reporter with a pen.
Trump, speaking at a CNN town hall event, said former Breitbart reporter Michelle Fields had been holding a pen when she approached him with a question earlier this month at an event in Florida.
"She had a pen in her hand, which Secret Service is not liking because they don't know what it is, whether it's a little bomb," Trump said. "Michelle Fields, by the way, is not a baby." (Fields is 28.)
Trump's concern about Fields' pen was a surreal chapter in his daylong effort to defend his campaign manager, Corey Lewandowski, who was charged earlier Tuesday with battery for manhandling the pen-wielding Fields at the Florida event.
To better understand how a fictional pen bomb works, here's a clip from the movie "GoldenEye," where super-spy James Bond is instructed in the use of a pen grenade.
Video of the March 8 rally shows Fields walking alongside Trump, holding her potentially perilous pen. All of a sudden, Lewandowski grabs Fields from behind and yanks her arm so hard that Fields nearly falls over.
Fields said she suffered bruises. She subsequently filed a complaint with authorities. Lewandowski is due in court in Jupiter, Florida, in May to answer the battery charge.
In Trump's latest telling of the story, Lewandowski was merely responding to the threat posed by Fields, who appears to be about a foot shorter than Trump.
"By the way, she was grabbing me," Trump told CNN host Anderson Cooper. "Am I supposed to press charges against her?"
When Cooper asked whether Trump was seriously considering legal action, Trump was vague. "I don't know, maybe I should, because you know what, she was grabbing me."
Trump then mocked Fields' bruises, which she shared in a photograph. "Anderson, my arm is just killing me," Trump whined dramatically. "It's never been the same."
Trump had offered a preview of the dangerous pen story earlier in the day Tuesday, when he released an ultra close-up photo of Fields' hand as she asked him a question.
While it was pretty clear from the photograph that Fields was holding a writing instrument, Trump was clearly not convinced. After all, one man's pen could be another man's tiny grenade.
Popular in the Community