WASHINGTON ― As Donald Trump's political team and GOP strategists struggle with where exactly to send a deeply unpopular president who nevertheless yearns to hit the campaign trail this fall ― the Midwest? only rural districts? ― one Republican consultant has this suggestion:
"The south of France?" offered Rick Tyler.
The joke exposes the quandary congressional Republicans find themselves in following two straight special elections where Democrats have won seats they haven't held in years. Trump enjoys campaigning and the adulation he receives at rallies, but so far there is little evidence that his trips that are ostensibly on behalf of other candidates actually help those politicians.
"Pennsylvania-18 was the type of district that allowed him to win a state like Pennsylvania," said Tyler, who worked for Texas Sen. Ted Cruz during the 2016 GOP presidential primaries. "Trump's endorsement didn't work there. He hasn't proven that his showing up and campaigning lifts candidates."
Other Republicans argue that, Trump's unpopularity in much of the country notwithstanding, the party is stuck with him and needs his help or face doing even worse in the November midterms.
"He's going to be critical to getting out the Republican base in every district," said Michael Steel, once a top aide to former House Speaker John Boehner. Steel added, though, that much of the effort could be accomplished through campaign emails on a candidate's behalf, or robo-calls, or other means short of publicly tying the candidate to Trump.
GOP consultant Mike DeVanney said pretty much any candidate would welcome Trump's help raising money.
"People like to be around the commander-in-chief," said DeVanney, who worked on the campaigns of the GOP congressman who previously held the Pennsylvania seat won by Democrat Conor Lamb.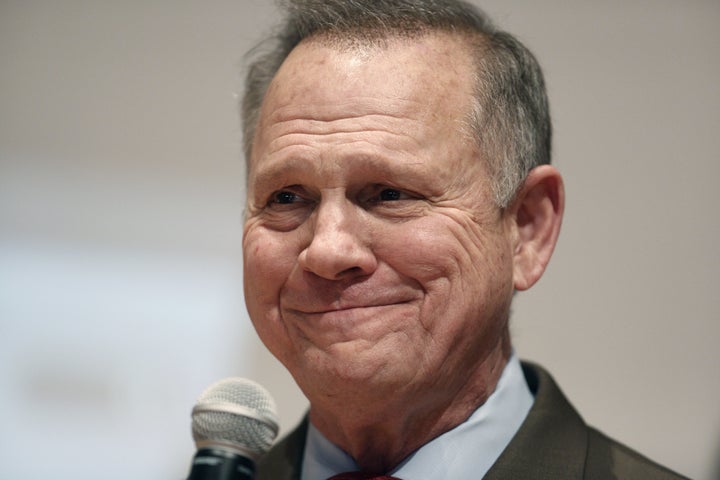 As to where Trump could go to appear at public events ― that could be trickier, Republicans agreed.
"This is going to sound counterintuitive, given the results of Pennsylvania-18 ― but districts like Pennsylvania-18," Steel said, describing places where Trump could be helpful.
He said Democrats only won the Pennsylvania election because they wound up with a former Marine who supported gun rights as their candidate. The chances of Democrats finding that type of candidate in other districts demographically similar to the suburbs and exurbs of Pittsburgh are pretty slim, Steel said, adding that Lamb got the nomination at a convention and likely would not have won a contested primary.
"Will Democratic primaries in the year of 'the resistance' produce candidates who can win those sorts of districts?" Steel wondered. "They may be able to get to a [House] majority just by winning strongly Democratic districts, but they've never been able to get there before."
Nonpartisan analysts over the past year have been shifting more and more House races in the direction of Democrats. The Cook Political Report, for example, after the Pennsylvania special election changed its ratings for 10 districts nationally. Nine were in the direction of the Democrats; the 10th moved toward Republicans, but was an artifact of a new, court-drawn map for all Pennsylvania districts, which overall is likely to let Democrats gain a few extra seats.
Geoffrey Skelley, of the University of Virginia's Center for Politics, said he can make a case that Trump would be able to help Republican Senate candidates in conservative states where a Democrat currently holds the seat, like North Dakota, Montana, Missouri and West Virginia.
"The president remains more popular than not in those states," he said.
Just a handful of Senate races, though, may not be enough to fill Trump's autumn with enough campaigning activity, Skelley said. "This is the aspect of being president that Trump likes most. He clearly enjoys it."
Trump campaign officials did not respond to HuffPost queries about their autumn plans. At Tuesday's White House briefing, press secretary Sarah Sanders said Trump was not worried about the record number of House Republicans not seeking re-election.
"We're not concerned," she said. "Right now we think we've got a great story to tell, after the first year of being in office, and we look forward to communicating that to the American people."
He so energizes the Democratic Party.

Republican consultant Rick Tyler, referring to Trump.
The prospect of Trump wanting to stage rallies in places where he's not really welcome risks a repeat of 2006, when then-President George W. Bush's White House insisted on traveling to places when some of the candidates wanted little to do with him.
In the Florida governor's race that year, it meant Bush appeared at a rally in Pensacola while Charlie Crist, then the GOP's gubernatorial candidate, pointedly stayed 500 miles away ― visiting a bagel shop in Palm Beach County.
"For us in that campaign, the right decision that last day was for us to be in South Florida. Not in Pensacola," one Republican involved in the campaign said, speaking on the condition of anonymity.
(Crist won the governorship, then four years later lost a Senate bid as an independent. He is now a Democratic House member from St. Petersburg.)
Republicans like DeVanney say there are plenty of districts where Trump's presence would be a great benefit. Rather than heading into suburban areas with large numbers of college-educated women ― who as a group loathe Trump, polling shows ― he can be sent to economically distressed parts of the Midwest or largely rural regions where he's still popular.
"Those kinds of opportunities certainly will present themselves," DeVanney said. 
Democrats call that thinking delusional. If Trump is required to spend the political capital of the presidency on what should be safe districts, then Republicans truly are in trouble, they said.
Those rural and Midwestern districts aren't even on the Democratic "target list," said Mike Mikus, a party strategist. "If the districts where Donald Trump will be a great help end up on the target list, this is going to be a bloodbath in November," he added.
GOP consultant Tyler said many Republicans are refusing to acknowledge the basic problem: that their party's unpopularity is being caused by their leader in the White House ― which means that sending him out to campaign will motivate Democrats and independents as much as it will the GOP base.
"He so energizes the Democratic Party," Tyler said. "Oh look, Trump's in town," he said of this reaction. "That reminds me: I should go vote for the Democrat."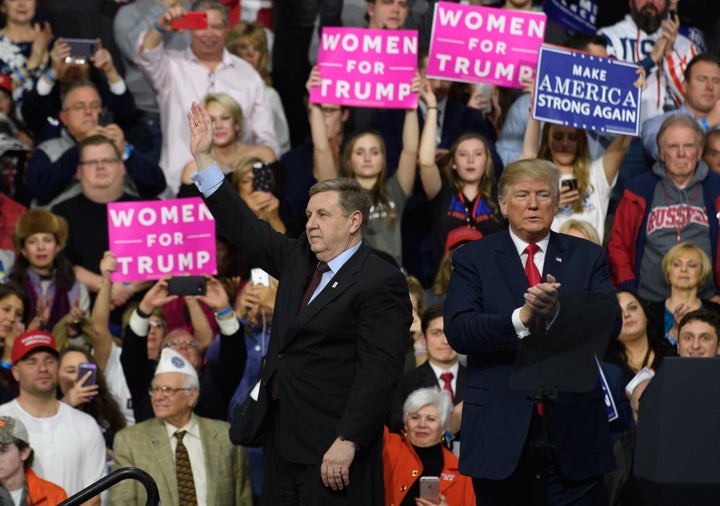 REAL LIFE. REAL NEWS. REAL VOICES.
Help us tell more of the stories that matter from voices that too often remain unheard.