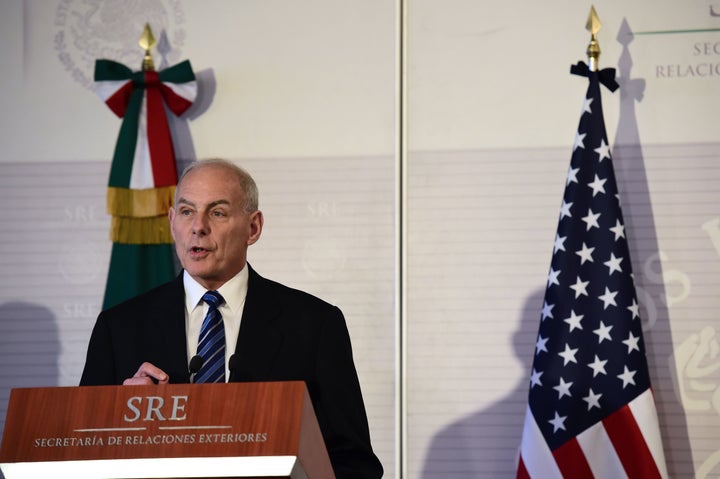 WASHINGTON ― Hours after President Donald Trump said that recent immigration enforcement efforts were "a military operation," Homeland Security Secretary John Kelly assured Mexican officials and the public that they were not.
The secretary, a retired general, said emphatically that the military forces would not carry out deportation efforts, which are a law enforcement priority.
"There will be no ― repeat, no ― use of military forces in immigration operations. None," Kelly said during a press conference after he and Secretary of State Rex Tillerson met with Mexican officials in Mexico City.
"Yes, we'll approach this operation systematically, in an organized way, in a results-oriented way, in an operational way, in a human dignity way," Kelly continued. "This is the way great militaries do business. ... It is also the way great legal organizations ― police and federal police ― do business."
White House press secretary Sean Spicer also attempted to clean up Trump's statement during a press briefing later Thursday, saying that the president was referring to the "precision" and "flawless manner" in which his executive orders on immigration were being carried out.
"The president was using that as an adjective," he said of Trump's "military operation" comment. "It's happening with precision and in a manner in which it's being done very, very clearly. ... The president was clearly describing the manner in which this was being done."
Last week, White House officials said they were not considering mobilizing the National Guard to help enforce immigration law, which had been floated in a draft memo obtained by the Associated Press.
"There will be no -- repeat, no -- mass deportations."
Immigration and Customs Enforcement, as a DHS spokeswoman noted in an email on Thursday, is a "law enforcement agency and all operations are conducted by trained law enforcement officers and agents."
Kelly has been charged with carrying out and defending some of Trump's most controversial policies, such as his plan to broaden the swath of people to be targeted for deportation and his executive order to suspend all refugee resettlement and ban some foreign nationals from the country. The latter order is currently blocked in the courts.
Kelly said on Thursday that Trump's policies were not "mass deportations."
"Let me be very, very clear: There will be no ― repeat, no ― mass deportations," Kelly said at the press conference. "Everything we do in DHS will be done legally and according to human rights and the legal justice system of the United States. All deportations will be according to our legal justice system, which is extensive and includes multiple appeals. The focus of deportations will be on the criminal element."
Both Kelly and Tillerson emphasized the need to work together with Mexican officials, some of whom have balked at the president's promise to force their government to build a wall on the U.S.-Mexico border.
Before You Go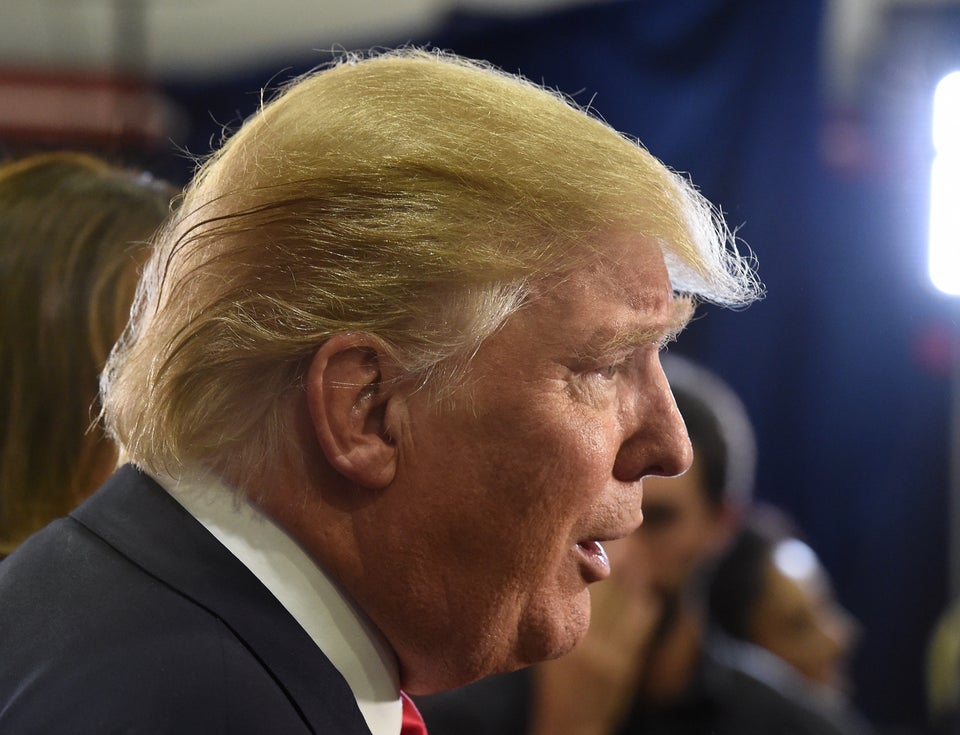 How Donald Trump Talks About Undocumented Immigrants
Popular in the Community