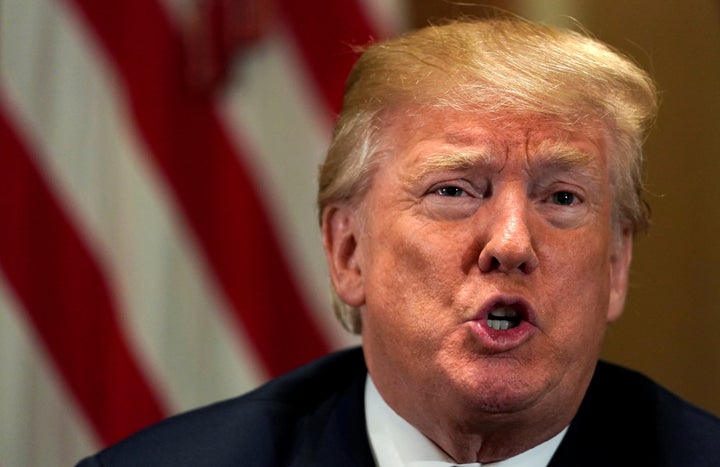 WASHINGTON ― Dozens of House lawmakers on Friday urged President Donald Trump not to take any military action in Syria without first getting authorization from Congress.
"Engaging our military in Syria when no direct threat to the United States exists and without prior congressional authorization would violate the separation of powers that is clearly delineated in the Constitution," reads a letter signed by 88 Republican and Democratic members of Congress.
"We stand ready to consider the facts before us and share the burden of decisions made regarding U.S. involvement in the quickly escalating Syrian conflict," the letter stated.
Yet hours later, Trump did attack Syria ― without consulting Congress. The United States, joined by France and Britain, launched strikes against Syrian research, storage and military targets.
Republicans on the letter included Reps. Justin Amash (Mich.), Thomas Massie (Ky.), Paul Gosar (Ariz.), Walter Jones (N.C.), Ted Yoho (Fla.), Raúl Labrador (Idaho), David Schweikert (Ariz.), Mia Love (Utah), Mark Sanford (S.C.), Morgan Griffith (Va.), Andy Biggs (Ky.), Jason Lewis (Minn.), Mo Brooks (Ala.) and Rod Blum (Iowa).
Here's a copy of the full letter:
Lawmakers are constitutionally required to authorize any sustained military action. For years, President Barack Obama went around Congress to take military action against the self-described Islamic State by saying he could use a sweeping 2001 authorization for use of military force, or AUMF, to do it. That AUMF, which has no expiration date, allowed then-President George W. Bush to attack anyone connected to Al Qaeda, anywhere, at any time. Obama argued that ISIS was an offshoot of Al Qaeda, so he argued he could invoke the same AUMF.
Trump can't make that argument for launching missile strikes on Syrian government targets, even if House Speaker Paul Ryan (R-Wis.) says it's fine if he does.
The administration hasn't even tried to make that case. When Trump directed strikes on a Syrian government airbase in April 2017 ― the first-ever direct military strike by the U.S. against Assad's regime ― the administration claimed the president had that authority under his presidential powers because it was a limited military action, not because of the Iraq War-era AUMF.
But as lawyers at the nonpartisan Protect Democracy note, U.S. military action in Syria is unlikely to be limited to a single engagement. Instead, they say, it is likely to lead to larger and ongoing conflicts, which sounds a lot more like the beginnings of war than a surgical attack. Hence the growing concerns among lawmakers about Trump's next step.
Trump received plenty of support from members of his own party Friday night after he announced the attacks. But some were unhappy at not being consulted.
House Minority Leader Nancy Pelosi (D-Calif.) said one night of U.S. airstrikes would not be "a substitute for a clear, comprehensive Syria strategy" and said Trump must go to Congress to receive congressional authorization "by proposing a comprehensive strategy with clear objectives that keep our military safe and avoid collateral damage to innocent civilians."
A White House spokeswoman did not respond to a request for comment on the letter.
Amanda Terkel contributed reporting.
Clarification: The letter from the 88 members of Congress misidentifies at least two lawmakers' state and/or party affiliations. It listed Rep. Kurt Schrader as a Republican from Washington state. In fact, he is a Democrat from Oregon.
Before You Go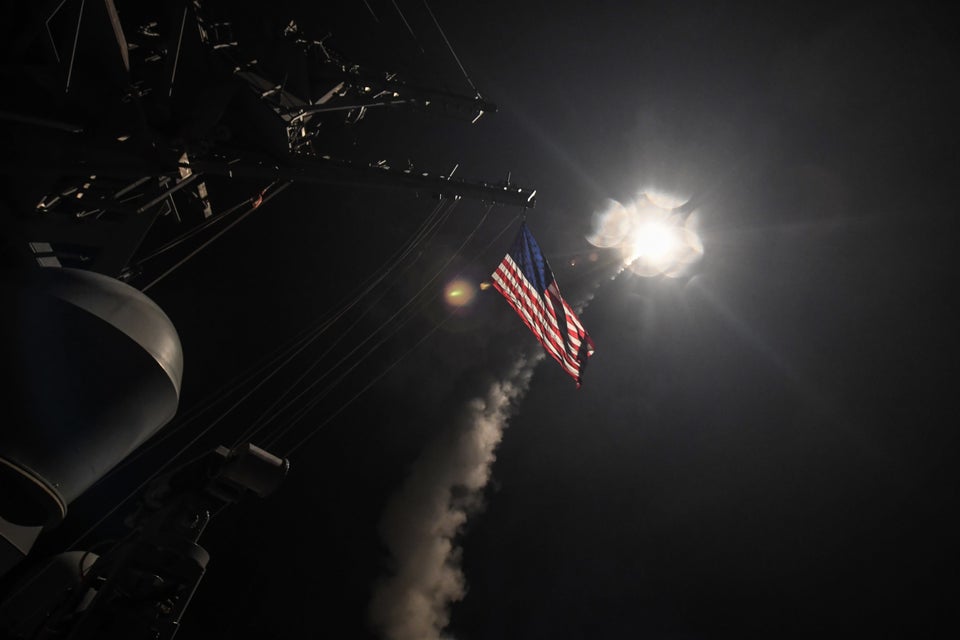 U.S. Strikes Targets In Syria