President Donald Trump attempted to brag about his approval rating on Twitter on Sunday night but instead misquoted the percentage and touted his disapproval rating.
"Over 90% approval rating for your all time favorite (I hope) President within the Republican Party and 52% overall," Trump wrote in the tweet.
However, the poll by The Wall Street Journal and NBC News that Trump appears to be citing indicates that the president's overall approval rating is 44 percent. The 52 percent figure is the portion of registered voters who disapprove of him.
The White House did not immediately respond to HuffPost's request to clarify which poll Trump was quoting, though HuffPost did not find any recent polls that indicate a 52 percent approval rating.
Trump's tweet also mentions that he has a 90 percent approval rating among Republicans, which matches the number found by the WSJ/NBC News poll. That number is compared with a 10 percent approval rating among Democrats.
On Aug. 21, Cohen pleaded guilty to five counts of tax evasion, two counts related to an illegal campaign contribution and one count of making a false statement.
That same day, former Trump campaign chairman Paul Manafort was found guilty on eight counts, including five for tax fraud.
Despite this, Republican pollster Bill McInturff of Public Opinion Strategies, who conducted the Trump survey alongside Democratic pollster Peter Hart and his team at Hart Research Associates, told NBC that the president's approval rating was "remarkably stable."
Support HuffPost
The Stakes Have Never Been Higher
Before You Go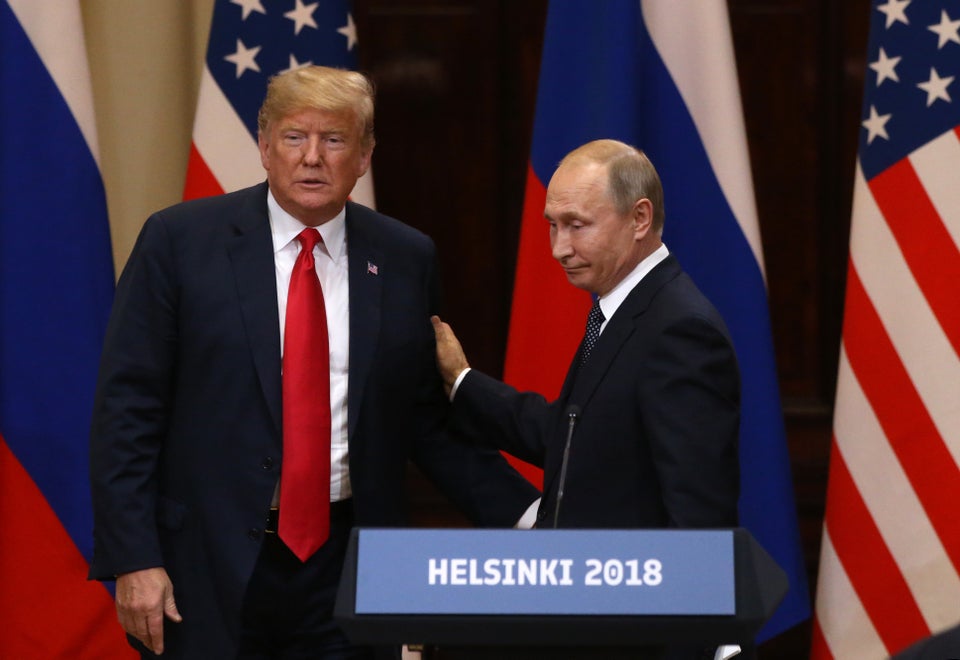 Trump And Putin
Popular in the Community