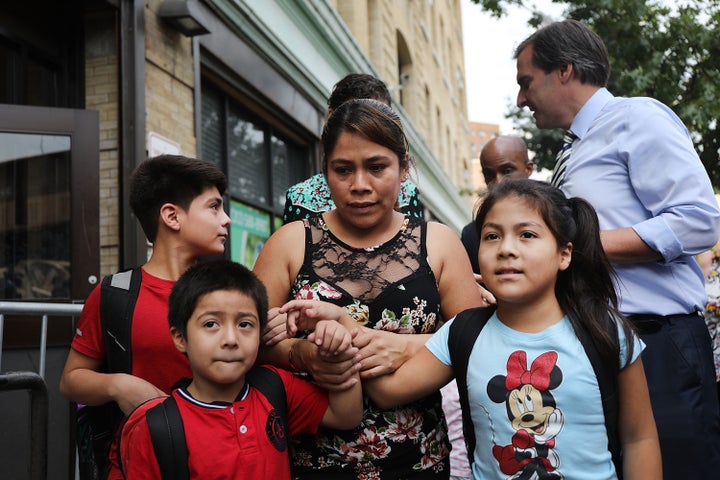 About 2,500 migrant children are still scattered across the country waiting to be reunited with their parents after the Trump administration largely missed one court-ordered deadline to reunify families separated at the border and appears set to miss the next deadline, July 26.
Fed up with the delays, a group of nine mothers in New York City has developed a system to help speed up the process. Immigrant Families Together is raising funds to cover bond costs for mothers who have been detained and is using a patchwork of supporters throughout the U.S. to help reunite them with their children.
The uncertainty and the reports of detained parents and children facing chilling abuse spurred these mothers who have little, if any, experience with immigration issues to launch the initiative in June. The group is raising funds for legal services and bond costs, which are often set at exorbitant rates. It then coordinates travel for the mothers. Once the families are reunited, the group provides housing, food, medical care and other services while the families wait for hearing dates.
In less than a month, the group has raised $260,000, largely through the crowdfunding site GoFundMe, and helped reunite six moms with 12 children.
"We want every child reunited," said Meghan Finn, an organizer for Immigrant Families Together. "We've done that for six women... we're really proud of that. We've done that in a short amount of time."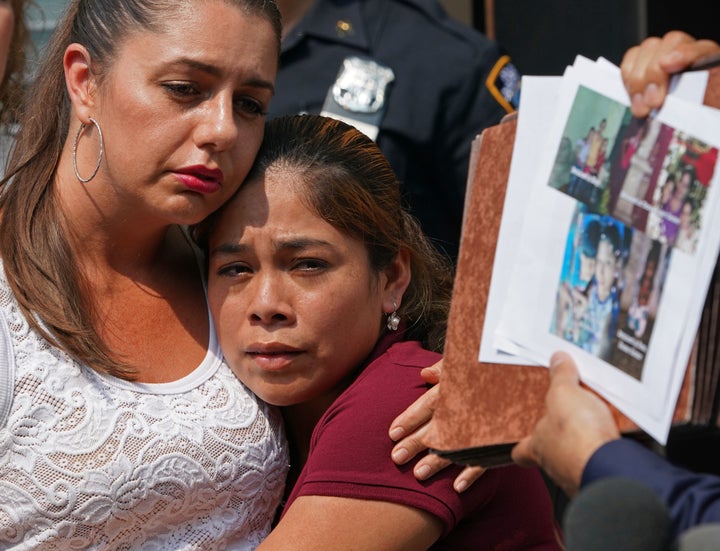 The government said part of the delay in reuniting families has to do with the DNA testing it's using to accurately match parents and children. But there are also other issues at play. Some parents of the younger children were already deported, and the status of at least one child is unknown because the government lacks information about the parents.
Immigrant Families Together's core members disseminate updates through a private Facebook group, fundraise online and turn to friends and family to corral such crucial resources as cars and drivers.
"We're new to the game," said Finn, a mother of two young children and co-director of the Tank, a New York City-based nonprofit theater group. "We are building this plane as we crash into the mountains."
The group helped Yeni Marciela Gonzalez Garcia, a migrant from Guatemala who came to the U.S. with her three children to escape gang violence at home, regain custody of her children on July 13. When the family arrived in the U.S. in May, they spent three days together in a detention center in Yuma, Arizona, before Gonzalez was sent to the Eloy Detention Center in Arizona and her kids went to the Cayuga Centers in New York City.
Gonzalez said she wasn't permitted to shower or brush her teeth during her weeks in detention. She was given minimal food and was repeatedly told that she was going to be deported while the government decided what to do with her children. The family was separated for nearly two months.
Immigrant Families Together first learned of Gonzalez's case through her lawyer, Jose Xavier Orochena. The group collected more than $50,000 for her case in three weeks. Finn turned to a network of friends and family in Phoenix and the Midwest to find drivers to take shifts driving Gonzalez to New York City. Along the way, they found people to host Gonzalez in their homes.
Immigrant Families Together is now arranging housing for the family while Gonzalez awaits her immigration hearing.
A considerable amount of the funds go toward paying bond to get detainees released. The minimum bond is $1,500, said Kirsten Zittlau, an immigration attorney at Talamantes Immigration Law Firm in San Diego. But judges can use their discretion when determining bond and will consider whether the person is a flight risk or a danger to the community. Zittlau said she's seen bonds set as high as $20,000.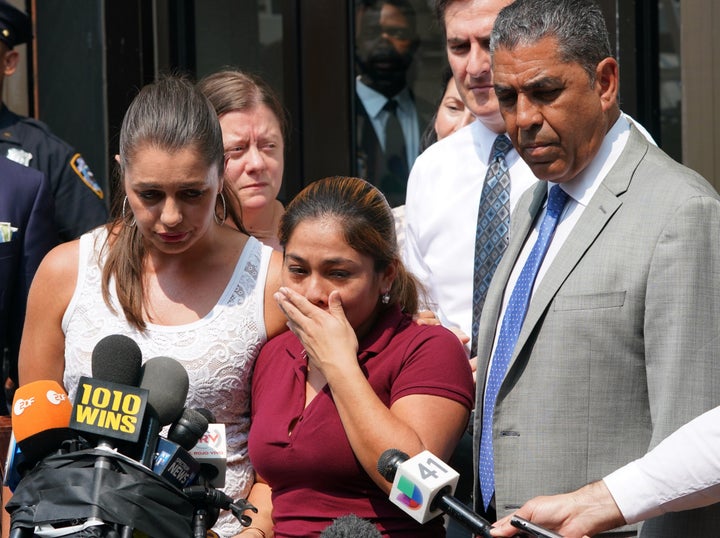 Immigration attorneys can also charge anywhere from $1,500 to $3,000 in fees to appear with a client in court. And even when the money is available, finding a lawyer can be difficult: There are 5,000 people in detention centers in Arizona, for example, and just 78 immigration attorneys working in the state, Finn said.
Immigrant Families Together is trying to help a number of other parents, including a woman named Delmi whose child was transferred to another state. She's being held in Arizona in lieu of $30,000 bond; her bond was initially set at $15,000, but a judge doubled it after she appealed, Finn said.
"Women are being given ridiculous bonds that they could never pay, so that they don't get out," Finn said.
Some cases come with complexities that underscore the barriers the U.S. government has put into place.
While working with a mother named Lilian, Immigrant Families Together struggled to locate her son. The government told her he was in the Houston area, but he ended up being housed in a facility three hours away that the group only found after contacting a social worker and another facility with detained children. They encountered all "sorts of misinformation" along the way, Finn said, but finally were able to reunite mother and son.
The group is also trying to help 19-year-old twin sisters who came to the U.S. with their younger brother. Their mother is in Nashville, and the twins are being held in Arizona. Their brother was sent to another state. The twins are now trying to locate him, but, because they are not parents, the current court order might not reunify them, Finn said.
This is the type of case that may languish in courts, but it's also the kind that Immigrant Families Together has committed to staying on top of.
"There are going to be these cases that remain open," Finn said. "Those are the ones we're going to go after."
CORRECTION: A previous version of this story indicated Lilian's son had been detained in the Houston area and that the group found him in part by searching a database, consulting and receiving information from police. In fact, while the government said the boy was in Houston, he was detained elsewhere. Police did not help in efforts to locate him, and the group searched for him through a social worker and another detention facility, not a database or attorney.
Calling all HuffPost superfans!
Sign up for membership to become a founding member and help shape HuffPost's next chapter