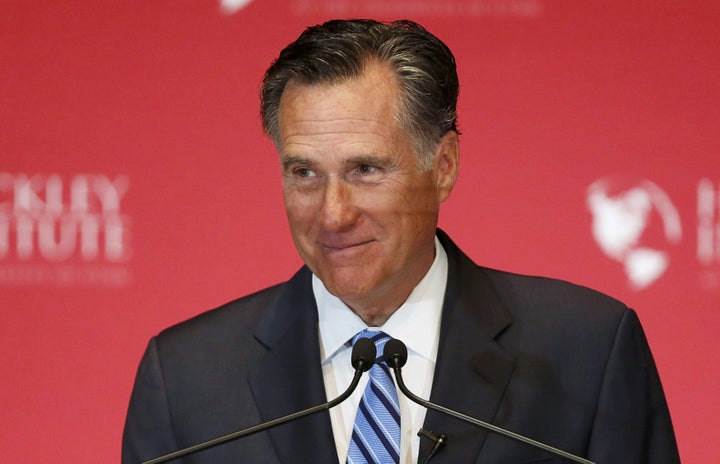 President-elect Donald Trump will meet with Mitt Romney this weekend to discuss his potential nomination as secretary of state, according to NBC News and ABC.
The move would come as a surprise for a number of reasons. Romney, the 2012 GOP presidential nominee, was a fierce critic of Trump during the campaign, going so far as to call him a "phony" who is "playing the American people for suckers." Romney refused to campaign with him, and did not appear at the party convention in Cleveland.
The two men couldn't have more different temperaments. The former Massachusetts governor is mild-mannered and methodical. Trump is bombastic and unpredictable. After a tape emerged of Trump bragging about sexual assault, Romney sharply denounced him for "vile degradations" that "demean our wives and daughters and corrupt America's face to the world."
Romney and Trump also have pretty irreconcilable views on Russia. Romney called the country America's "number one geopolitical foe" in 2012 ― a statement that earned him mockery from Democrats at the time.
Trump, meanwhile, has heaped praise on Russian President Vladimir Putin. He has advocated for closer relations with Russia, particularly in the campaign to destroy the self-described Islamic State. And he has even questioned U.S. commitment to the NATO alliance ― sparking panic in neighboring Baltic states.
Trump's approach to Russia has raised alarm in Washington. Speaking in Berlin on Thursday, Obama urged his successor to stand up to Russia if it deviates from U.S. "values and international norms." Sen. John McCain (R-Ariz.), the 2008 GOP presidential nominee, also warned about the prospect of another "reset" with Russia on Wednesday.
Alabama Sen. Jeff Sessions (R-Ala.), who is reportedly being considered for attorney general, appeared to confirm Trump's meeting with Romney.
"I think it's good that the president-elect is meeting with people like Romney. There are a lot of talented people that he needs good relationships with," Sessions told reporters at Trump Tower.
A handful of other names are also reportedly in the mix to take the reins at Foggy Bottom. The list includes: South Carolina Gov. Nikki Haley (R), former New York City Mayor Rudy Giuliani, Sen. Bob Corker (R-Tenn.), and former CIA Director David Petraeus.
This story has been updated with comment from Jeff Sessions.
Before You Go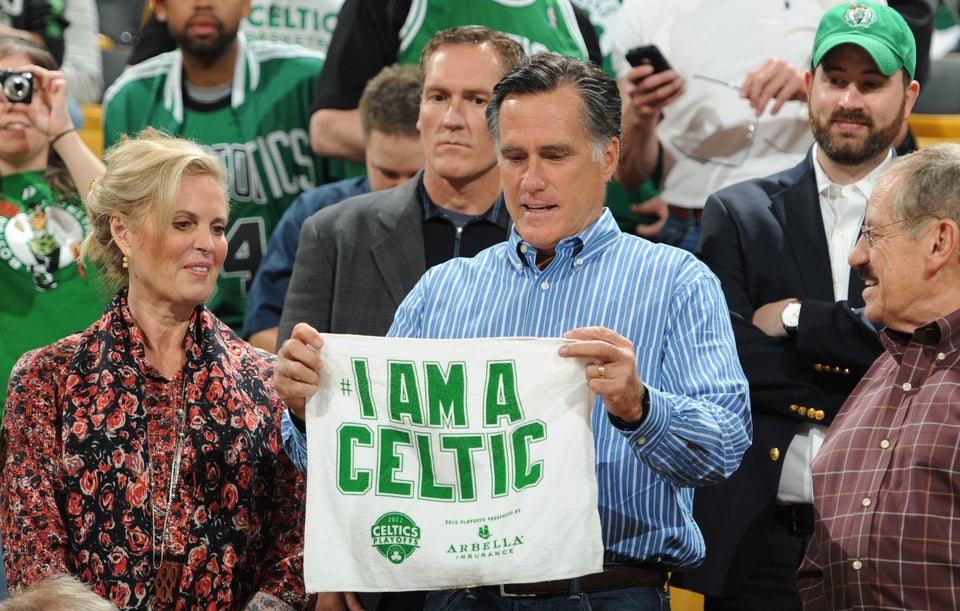 Mitt Romney, Regular Guy
Popular in the Community