President Donald Trump's rally in Billings, Montana, on Thursday had many strange moments, including a tangent where he speculated about his potential impeachment and an instance where he seemed unable to pronounce the word "anonymous." Perhaps oddest of all, though, was that several people standing behind Trump were replaced on camera as the evening went on.
A man in a plaid shirt was replaced seemingly after he made a series of animated facial expressions as the president spoke.
A woman, who some people on Twitter said looked like to be longtime Republican operative Zina Bash, eventually came and took the man's place on camera. You can watch the moment below:
That man was not the only one removed from his spot behind Trump during the speech. As seen in the clip below, a man and woman in the same row were replaced by two blond women. The resulting image is Trump flanked by young women.
It's not uncommon that Trump's rallies feature a mix of supporters and protesters, leaving Trump staffers to handle situations quickly and quietly.
But these swaps are particularly egregious considering they were all mid-speech and directly behind the president, and the people who were swapped out didn't appear to be doing anything wrong.
The White House did not immediately respond to HuffPost's request for comment.
Social media, however, was all too quick to comment on the mayhem behind Trump:
This post has been updated.
Before You Go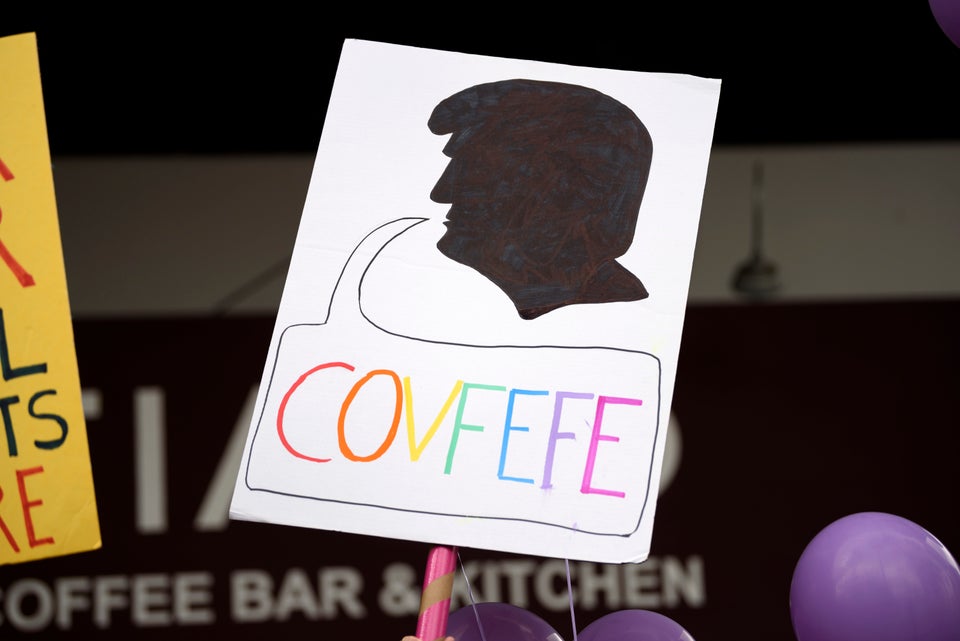 Donald Trump's 10 Best Days As President
Popular in the Community