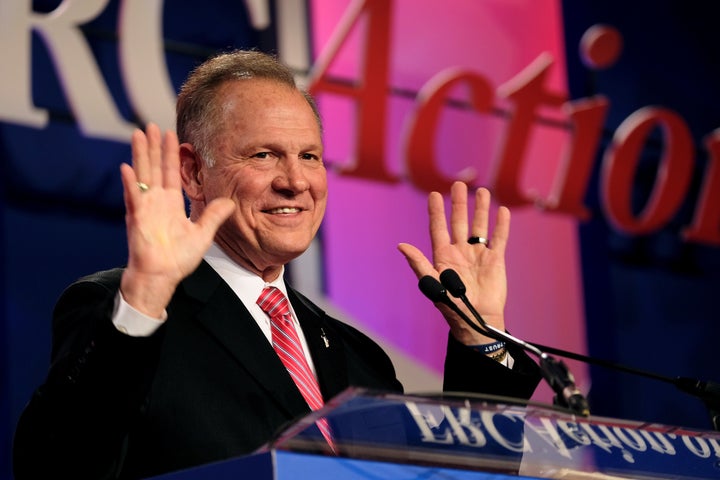 Can you believe Trump taking Putin's word that the Russians did not interfere in our election over the unanimous finding of our intelligence community that they did?
Can you believe Jeff Sessions' selective memory? First he didn't meet with Russians; then he did. First he never heard anyone on the Trump campaign talk about Russian meetings; then he clearly recalls pouring cold water on the idea. All of this under oath, from our country's highest-ranking law enforcement official.
Can you believe Alabama state auditor Jim Zeigler defending Roy Moore's preying on teenagers by saying "Mary was a teenager and Joseph was an adult carpenter. They became parents of Jesus." Roy Moore may have committed felonies, but this guy is felony stupid.
Hits and Misses – the week's best and worst moves
Hit of the Week: Senator Susan Collins (R-ME), who continues to speak out on tax reform and health care for the working people of her state.
Miss of the Week: California Republican members of Congress who either supported hurting California taxpayers or totally failed to change a horrible tax reform bill that targeted California.
Hot House Race of the Week
Congressman Steve Knight (R-Palmdale) was already one of the Democrats' top targets. Trump lost his 25th Congressional District by 7 points, and recent polling shows Knight losing to a generic Democrat 38 percent to 50 percent. His Yes vote on the Republican tax bill – after expressing his reservations about this turkey – made him even more vulnerable. And his lame defense that the bill might be improved in the Senate will surely not play well with his largely middle-class constituents. We can definitely replace Steve Knight in 2018.
The appalling revelations about Roy Moore's predatory behavior have raised awareness about a fact that millions of working women already knew all too well: Sexual harassment is pervasive in virtually every workplace in America. It is time for every single member of Congress to support efforts in the House and Senate to hold members of Congress accountable for despicable behavior. If they are guilty, they must have to pay up personally, with no taxpayer-funded slush funds.
Calling all HuffPost superfans!
Sign up for membership to become a founding member and help shape HuffPost's next chapter
BEFORE YOU GO