Former President Donald Trump faces three new felony charges in the special counsel's investigation into his handling of classified documents after he left the White House, including two accusing him of ordering the deletion of a computer server holding incriminating security camera footage.
The charges include additional counts of willful retention of documents and obstruction of justice, according to a superseding indictment filed in the United States District Court for the Southern District of Florida.
The new counts came at the same time as a third defendant, Carlos De Oliveira, a property manager at Mar-a-Lago, was charged in the classified documents case. Trump and his aide Walt Nauta had previously been charged last month. Both have pleaded not guilty.
The new charges center on surveillance video from Trump's Mar-a-Lago club in Florida, where the sensitive documents were kept, alleging all three men attempted to "delete security camera footage at the Mar-a-Lago Club to prevent the footage from being provided to a federal grand jury."
Justice Department investigators had subpoenaed the footage after FBI agents noticed surveillance cameras near a storage room in the basement of the resort as they attempted to recover the cache of documents last year.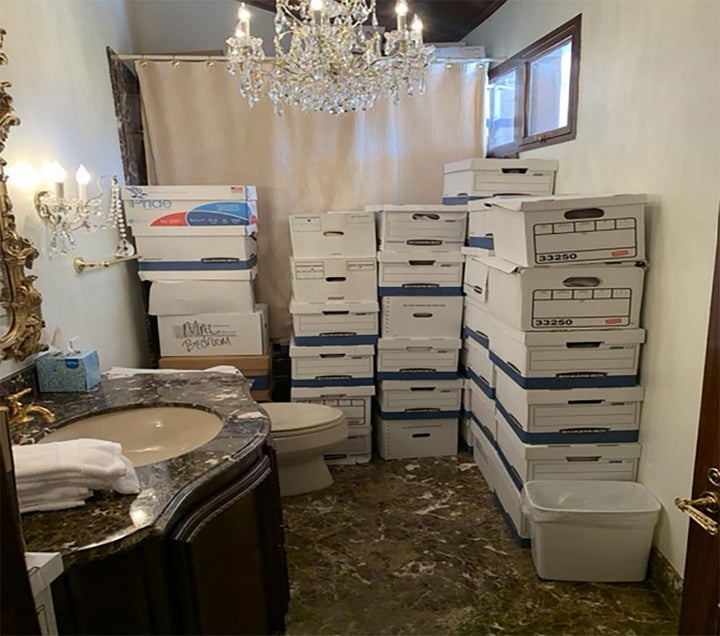 A day after Trump's attorneys told the former president about the subpoena Trump called his valet, Walt Nauta, who abruptly changed his plans and traveled to Florida, where he met with De Oliveira. A few days later, the pair went to a security booth where the video footage was displayed. De Oliveira later asked another employee how long surveillance video was stored on a server before insisting to his colleague that "the boss" wanted the server deleted and asked, "What are we going to do?"
The other unnamed employee said he didn't know how to delete the server and "did not believe he would have the rights to do that," according to the court documents.
The special counsel also filed a new charge related to previously reported audio of Trump discussing a sensitive military document during an interview. CNN first obtained the clip in which the former president described a document he said was complied by Gen. Mark Milley, chairman of the Joint Chiefs of Staff when Trump was president, on potential attacks against Iran.
Trump was speaking to people working on a memoir for one of his former aides after he left the White House.
"I'll show you an example. He said that I wanted to attack [Country A.] Isn't it amazing?" Trump said, per the court filing. "I just found, isn't that amazing? This totally wins my case, you know. Except it is, like, highly confidential."
The Trump campaign issued a furious statement after the additional charges were unveiled:
"This is nothing more than a continued desperate and flailing attempt by the Biden Crime Family and their Department of Justice to harass President Trump and those around him," the campaign said. "Deranged Jack Smith knows that they have no case and is casting about for any way to salvage their illegal witch hunt and to get someone other than Donald Trump to run against Crooked Joe Biden."
Special counsel Jack Smith had previously charged Trump with 37 felony federal counts, including conspiracy to obstruct justice, willful retention of national defense information and making false statements. The total number of counts leveled against the former president in the case now numbers 40.
Smith's office is also nearing charging decisions in the government's investigation into the events surrounding the Jan. 6, 2021, insurrection at the U.S. Capitol. Trump said earlier this month the Justice Department had told him he was a target of that inquiry.
Trump's attorneys met with Smith's team on Thursday in relation to the Jan. 6 investigation, with the former president saying his team had "a productive meeting with the DOJ this morning, explaining in detail that I did nothing wrong."
It's unclear what was discussed, but a similar event took place before Trump was charged in the classified documents case.
S.V. Dáte contributed to this report.
Support HuffPost
The Stakes Have Never Been Higher
Popular in the Community