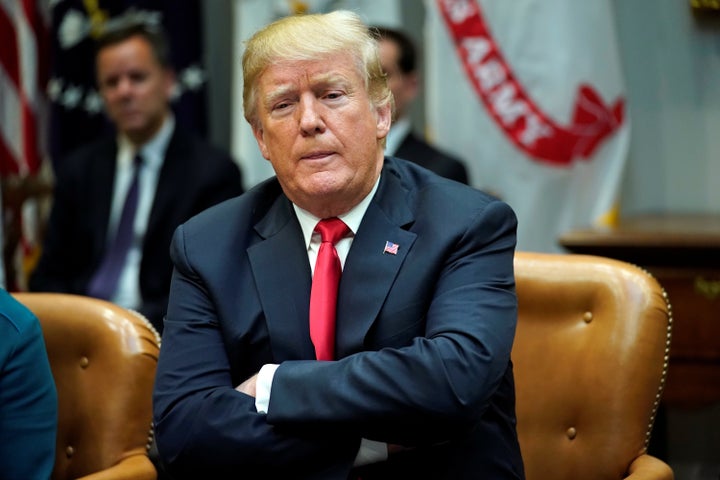 WASHINGTON ― President Donald Trump has intervened in an ongoing investigation of his 2016 presidential campaign, ordering the declassification of portions of a secret application for surveillance of a member of his campaign as well as the release of text messages exchanged by FBI employees involved in the investigating of Russian interference in the 2016 election.
Trump on Monday directed the Office of the Director of National Intelligence and the Justice Department to immediately declassify portions of the June 2017 FISA court application regarding former Trump campaign adviser Carter Page. The president also demanded the public release of text messages exchanged by former FBI employees Peter Strzok and Lisa Page, whose texts have provided regular fodder for Fox News and congressional Republicans intent on undermining special counsel Robert Mueller's investigation.
The FBI had previously released a heavily redacted version of the Page FISA application in July. Trump's defenders on Capitol Hill and in the conservative media have routinely used the Strzok-Page text messages to undermine the Mueller probe and suggest that the FBI is biased against Trump.
Trump also ordered the public release of texts messages sent by former FBI Director James Comey, former Deputy Director Andrew McCabe, as well as Justice Department official Bruce Ohr. The president also ordered the release of notes on meetings with Ohr, who relayed information to the FBI collected by former British spy Christopher Steele about Trump's relationship with Russia.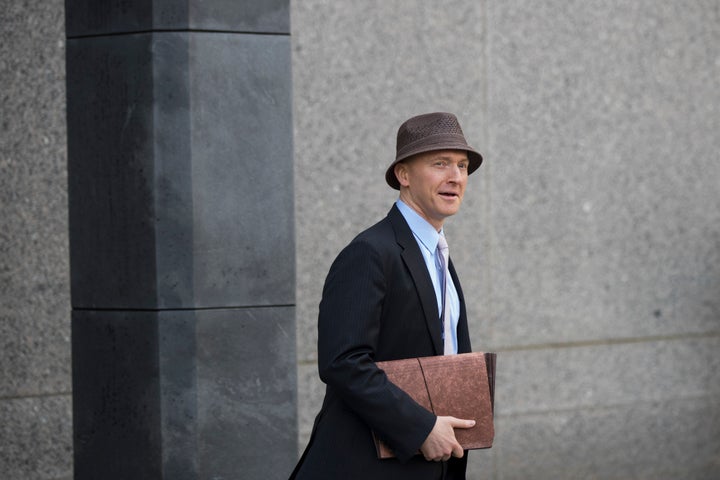 Rep. Adam Schiff (D-Calif.), the top Democrat on the House Intelligence Committee, called Trump's "selective release of materials he believes are helpful to his defense team" a "clear abuse of power."
"With respect to some of these materials, I have been previously informed by the FBI and Justice Department that they would consider their release a red line that must not be crossed as they may compromise sources and methods," Schiff said in a statement. "This is evidently of no consequence to a President who cares about nothing about the country and everything about his narrow self-interest."
It's unclear how the selected pages of the Page FISA application would be released, and what the timeline is for the release of the FBI text messages.
A Justice Department spokesperson said Monday evening that the DOJ and FBI were "already working with the Director of National Intelligence to comply with the President's order."
The president's order, the spokesperson said, triggered "a declassification review process that is conducted by various agencies within the intelligence community, in conjunction with the White House Counsel, to seek to ensure the safety of America's national security interests."
This story has been updated with a statement from a Justice Department spokesperson.
Ryan Reilly is HuffPost's senior justice reporter covering the Justice Department, federal law enforcement, criminal justice and legal affairs. Have a tip? Reach him at ryan.reilly@huffpost.com or on Signal at 202-527-9261.
Popular in the Community