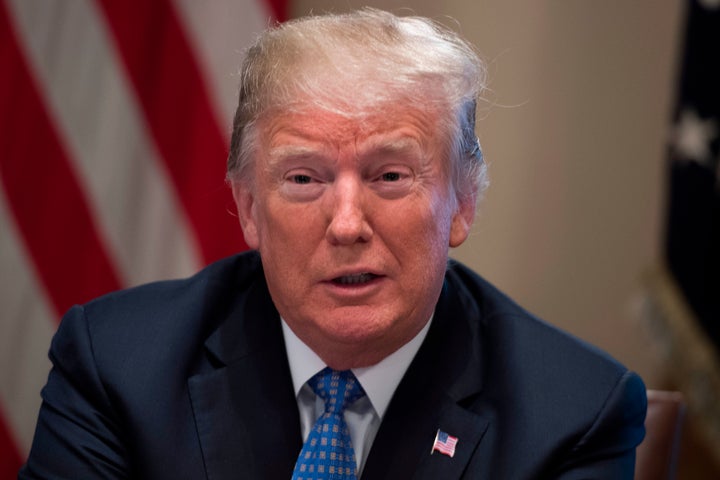 Ask most of them about Trump's comments attacking the investigation, which began under the direction of his own Justice Department, and whether lawmakers ought to take any legislative steps to protect it, and you'll likely be met by long stares, claims of ignorance or expressions of desire to discuss just about anything else.
The long-running pattern was not much different on Wednesday after Trump heightened his attacks on the special counsel's investigation by tweeting that Attorney General Jeff Sessions "should stop this Rigged Witch Hunt." Sessions recused himself from matters involving the investigation last year, given his contacts with Moscow's U.S. envoy during Trump's campaign.
While no GOP senators said they agreed with Trump, a wildly unpredictable president who has fired Justice Department officials unexpectedly in the past, few took his latest comments seriously. Most expressed support for Mueller and delivered well-worn statements dodging questions about what exactly they are willing to do to push back against the president if the special counsel is fired.
"I didn't see it," Sen. Bob Corker (R-Tenn.) told reporters about Trump's tweet. "All I can say is I stand behind the Mueller investigation and want to see it completed." The retiring Senate Foreign Relations Committee chairman added that "chaos would ensue" in the Senate if that event occurred, but he did not give specifics.
Senate Judiciary Committee Chairman Chuck Grassley (R-Iowa) similarly said he had not seen the tweet and declined to comment.
Sen. Ted Cruz (R-Texas) simply reiterated that he has "a long-standing policy that I won't respond to tweets."
Trump has frequently raged at Sessions over the past year on Twitter. He suggested that his attorney general should not have recused himself from the Russia investigation and has also lamented naming him to the post in the first place. Investigators are reportedly looking at Trump's tweets to determine whether they're part of an attempt to obstruct justice.
Sen. Susan Collins (R-Maine), a moderate from Maine, was one of the few GOP senators who expressed criticism of the president, calling his tweet "entirely inappropriate and intemperate." She added that Sessions couldn't fire Mueller because of the attorney general's recusal from the case, an argument that Republicans have repeatedly made in opposing legislation that would protect the special counsel.
The White House sought to downplay Trump's call for shuttering the Russia probe, however, saying that the president had been speaking in a personal capacity and not as the chief executive.
"It's not an order. It's the president's opinion," White House press secretary Sarah Huckabee Sanders said during a press briefing on Wednesday.
Rudy Giuliani, Trump's attorney, echoed the line by telling reporters that the president had simply been "expressing his opinion on his favored medium for asserting his First Amendment right of free speech."
The president's tweet, which seemed to call on Sessions to terminate Mueller for the first time, came as a trial began for former Trump campaign chairman Paul Manafort, who has been charged with money laundering and fraud related to his work as a pro-Russia lobbyist in Ukraine.
Democrats said they were alarmed at Trump's escalating rhetoric regarding the Mueller investigation, fearing that it could lead to more drastic actions.
"It says he's very worried," Sen. Dianne Feinstein (D-Calif.) said of Trump's tweet calling on Sessions to shutter the investigation.
Sen. Chris Murphy (D-Conn.), meanwhile, told reporters that "the walls are closing, and he could do something pretty dangerous before the summer's out."
Popular in the Community