President Donald Trump said he would be willing to speak with special counsel Robert Mueller under oath regarding the ongoing Justice Department investigation into his presidential campaign's ties with the Russian government, multiple media outlets reported on Wednesday.
"I'm looking forward to it, and I would like to do it as soon as possible," Trump told reporters at the White House as he was preparing to leave for the World Economic Forum in Davos, Switzerland. "I would do it under oath, absolutely."
When asked if he would appear in front of Mueller under oath, The New York Times noted that Trump first responded by asking if his former presidential rival Hillary Clinton had spoken under oath as part of an FBI investigation into her use of a private email server. Clinton submitted to a voluntarily interview about the server in 2016, although, as is typical, it was not under oath as lying to the FBI is already a crime.
"She didn't do it under oath, but I would do it under oath,'' Trump said, according to The Washington Post.
Trump's White House lawyer, Ty Cobb, told the Times the president's comments were made off-the-cuff and tried to downplay the gravity of the statements.
"He's ready to meet with them, but he'll be guided by the advice of his personal counsel," Cobb told the outlet.
Once again, the president also upheld his innocence in the probe and said that there was no collusion with Russia "whatsoever." Trump also denied that he had moved to obstruct justice, something Mueller's recent interviews suggest he may be looking into.
"Here's the story, just so you understand," Trump said during the unplanned briefing with reporters. "There's been no collusion whatsoever. There's been no obstruction whatsoever, and I'm looking forward to it."
Mueller's probe has rapidly expanded its scope in recent days to include members of the president's inner circle, including Attorney General Jeff Sessions, who was interviewed last week. The Times reported on Tuesday that Mueller's team had told Trump's lawyers it hoped to ask the president about his firing of former FBI Director James Comey and his employment of Michael Flynn, his former national security adviser.
Trump said he would look to speak with Mueller sometime in "about two to three weeks," but he has made similar pledges before. Last June, the president said he was "100 percent" willing to testify under oath in front of Congress regarding his interactions with Comey.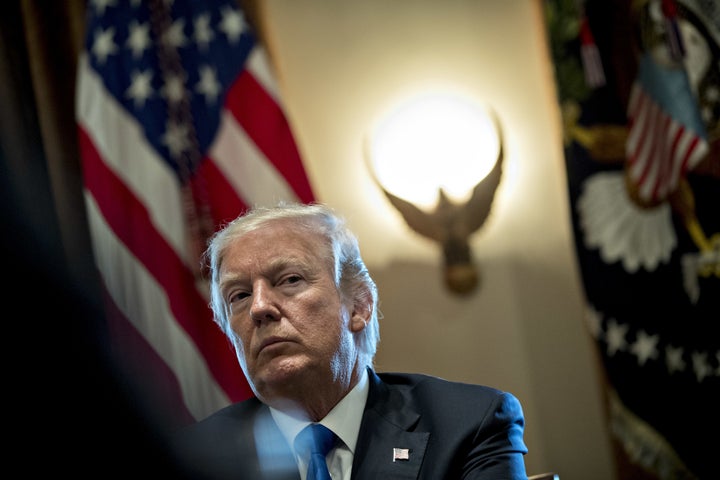 Popular in the Community