Presumptive GOP nominee Donald Trump broadened his objections to the judiciary on Sunday, saying in an interview it was "absolutely" possible that he'd be treated unfairly by a Muslim judge.
During an interview on CBS's "Face the Nation," Trump continued his overtly racist tirade against U.S. District Court Judge Gonzalo Curiel, who unsealed documents this week revealing predatory practices by salespeople at the now-defunct Trump University.
Trump claimed the judge, who was born in Indiana, treated him in a "hostile manner" due to the judge's Mexican heritage.
"I think it has a lot to do with it. First of all, I've had terrible rulings forever," Trump said. "This is a case I should've won on summary judgment."
"He is a member of a club or society, very strongly pro-Mexican, which is all fine," he added, referencing Curiel's membership in La Raza Lawyers of California. "But I say he's got bias. I want to build a wall. I'm going to build a wall."
Asked if he believed that he would be treated unfairly by a Muslim judge because of his call to ban all Muslims from entering the United States, Trump said, "It's possible."
"It's possible, yes," he said. "That would be possible, absolutely."
Trump's attacks on Curiel were a step too far for some Republican leaders. House Speaker Paul Ryan (R-Wis.), who endorsed the real estate mogul this week, said it was "reasoning I don't relate to." Senate Majority Leader Mitch McConnell (R-Ky.) said he "couldn't disagree more with the statement." Republican National Committee Chair Reince Priebus said he "wouldn't invoke race into any sort of attack or commentary." Former House Speaker Newt Gingrich called Trump's remarks "completely unacceptable."
All four are still committed to supporting Trump in November.
Before You Go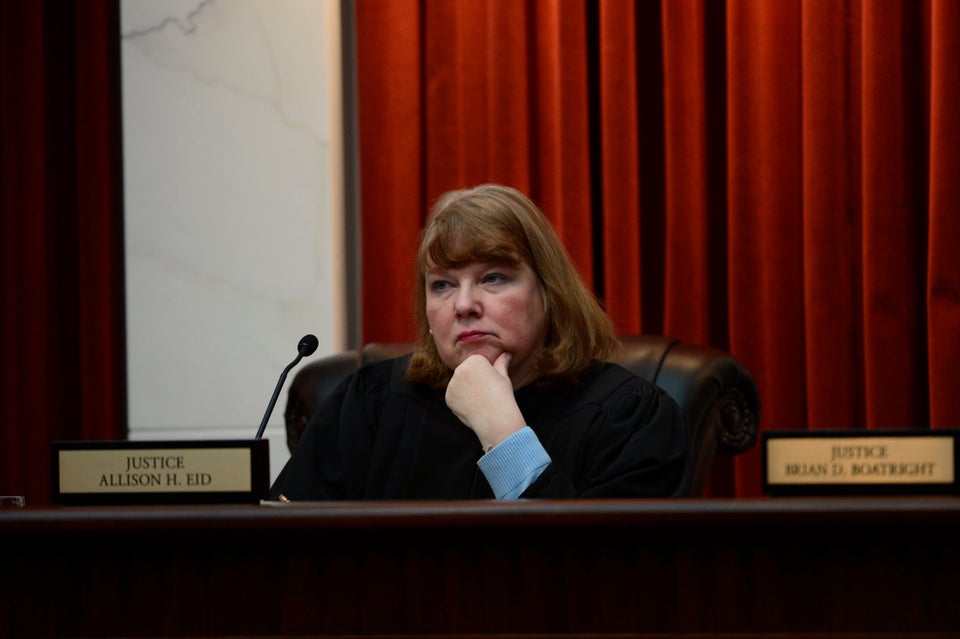 Donald Trump's Potential Supreme Court Justices
Popular in the Community