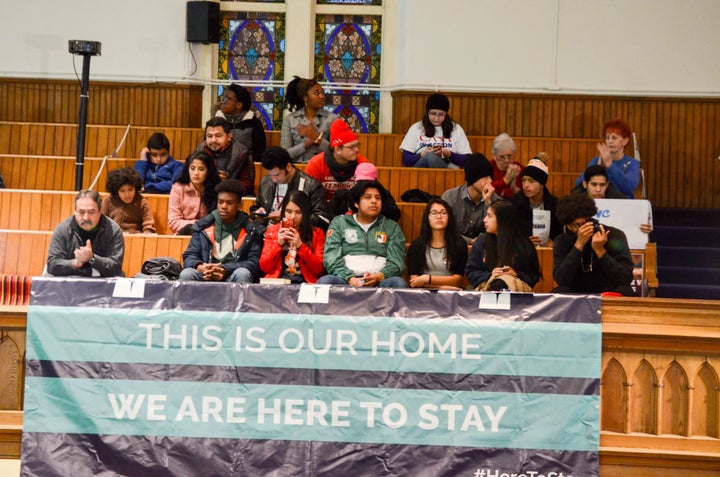 Far-right forces that sympathize with white supremacists are still driving the West Wing, corroding the ideals that hold up our country and tacitly supporting the alt-right's agenda of hatred. As these white supremacists try tirelessly to normalize their racism and bigotry, Trump continually fails to denounce it. I would argue that he is supporting it.
This week at an erratic campaign speech in Phoenix, Trump tried yet again to convince the American people that he is not a racist. His words are meaningless as long as he continues to support policies that advance a campaign of xenophobia and hatred against black and brown communities. Meaningful change would mean our president taking action that condemns hate and reflects the values that the majority of Americans treasure. Values of family, opportunity, and equality. Values that our neighbors – including immigrants who have helped build our communities – uphold and strengthen every day. Values that a generation of immigrant youths, including DREAMers – 800,000 young people who are actively contributing to their communities, working and going to school  – believe in and fight for every day.
The world is watching as Donald Trump fails to defend and protect families of color. His most recent example of his failure: Holding DREAMers hostage for a border wall that does not even address the real immigration concerns of this country. The wall is a trophy, a vestige of his vile and bigoted campaign rhetoric that continues to infect the presidency.
If Trump is really interested in showing the country that he isn't aligned with the white supremacists spreading violence and hatred in our communities, he should act quickly to defend DREAMers by protecting the Deferred Action for Childhood Arrivals (DACA), a program that has allowed undocumented immigrants who came to the United States as children to work and go to school without fear of deportation. These young people are working to build not just better lives for themselves, but stronger communities across our country.
If Trump acts on his threat to end DACA, it would force hundreds of thousands of Dreamers to retreat into the shadows and live their lives in fear of deportation or be forced to return to countries they barely remember. The devastating consequences of this are almost too much to bear – shattered lives, impacted communities and destroyed dreams. Doing so would also send a clear signal to the alt-right that the president of the United States does in fact support their agenda of ethnic cleansing. But defending DACA, and advancing a 2018 federal budget that invests in education and healthcare instead of spending more than $6 billion on a deportation force, would be a critical stand against the anti-family, anti-equality, pro-hate forces that threaten to destroy the fabric of this country.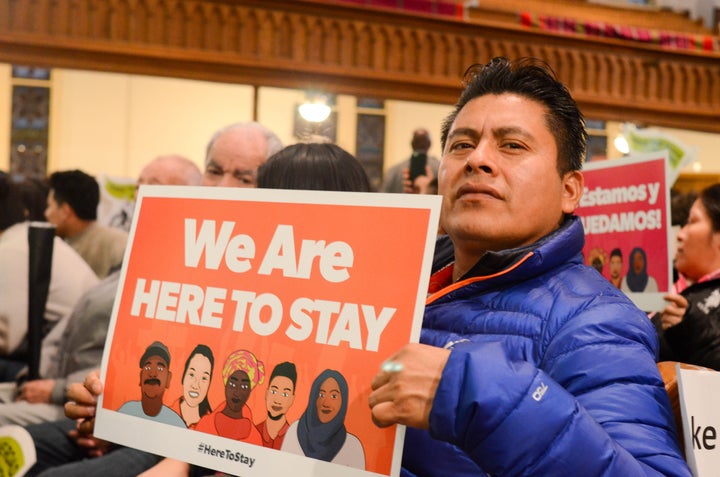 All around the nation immigrants are standing strong to protect the values we profess as a country, all the while risking the threats of deportation, severed families and direct attacks from newly emboldened white supremacists and xenophobes.
We will not back down. We will not stop defending our democracy, the values that this country aspires to. Especially in the face of policies grounded in hate, beliefs based in violence, and an administration plagued by racism and bigotry camouflaged as patriotism.
We should be able to look to the highest office in the land and know that our president does not stand with the neo Nazis and white supremacists rallying in our streets and threatening to harm our families.
So the question we ask of the White House today is: Are you with those young people and families trying to build better lives and a stronger America? Or do you stand with the darkest side of America, those forces of evil and hatred that threaten our very existence? Mr. President, it's time to pick a side.
Kica Matos is the director of racial justice and immigrant rights for the Center for Community Change.
BEFORE YOU GO