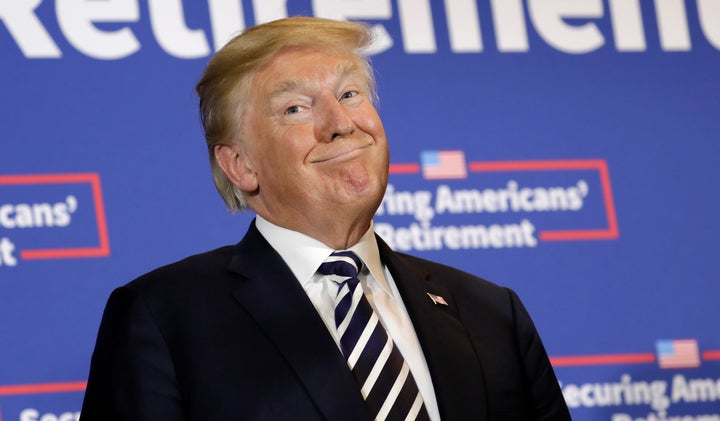 During an interview with Bloomberg News on Thursday, Trump said he was not willing to compromise with Canada on revising NAFTA. He put those remarks "off the record," but they were quickly leaked to the Toronto Star.
"Here's the problem. If I say no ― the answer's no," Trump said about a possible compromise. "If I say no, then you're going to put that, and it's going to be so insulting they're not going to be able to make a deal. ... I can't kill these people."
Any potential trade deal with Canada would be "totally on our terms," he said, and expressed his pleasure with his current strategy of repeatedly threatening to impose tariffs, according to the Star.
"Off the record, Canada's working their ass off," Trump said. "And every time we have a problem with a point, I just put up a picture of a Chevrolet Impala."
As the Star noted, the Impala is produced in Oshawa, Ontario.
Trump gave Canada a Friday deadline to sign on to what he's calling a NAFTA replacement after Mexico and the U.S. reached a preliminary agreement on Monday. David Stockman, Ronald Reagan's budget director, described that agreement as an older version of NAFTA with Trump missteps sprinkled in.
"There was never a problem with NAFTA anyway, and what he has done is basically remove the name and complicated the machinery [and] given a big wage increase to Mexican workers," Stockman told Bloomberg Television on Friday.
Trump, meanwhile, has admitted to those quotes while once again raging at the media. "At least Canada knows where I stand!" he tweeted.
Trump then repeated the comments again at an event in Charlotte, North Carolina.
The Canadian government has not issued a response to the president's remarks.
Popular in the Community