President Donald Trump gave Congress the legally mandated 90-day notice on Thursday that he plans to renegotiate the North American Free Trade Agreement with Canada and Mexico.
The announcement, in a letter to congressional leaders from United States Trade Representative Robert Lighthizer, lays the groundwork for Trump to deliver on a campaign promise to make the agreement fairer to American companies and workers.
But some of the goals laid out by Lighthizer resemble those that former President Barack Obama informed Congress he would pursue in the Trans-Pacific Partnership, a 12-nation trade accord that Trump ran against and formally withdrew from days after taking office.
Federal agencies frequently speak in boilerplate. But given Trump's bombastic opposition to NAFTA, the bloodless language feels unusual coming from this administration's trade representative. As a candidate, Trump called NAFTA the "worst trade deal ever signed." He promised to radically remake it or scrap it altogether, and voiced similarly strong feelings about TPP.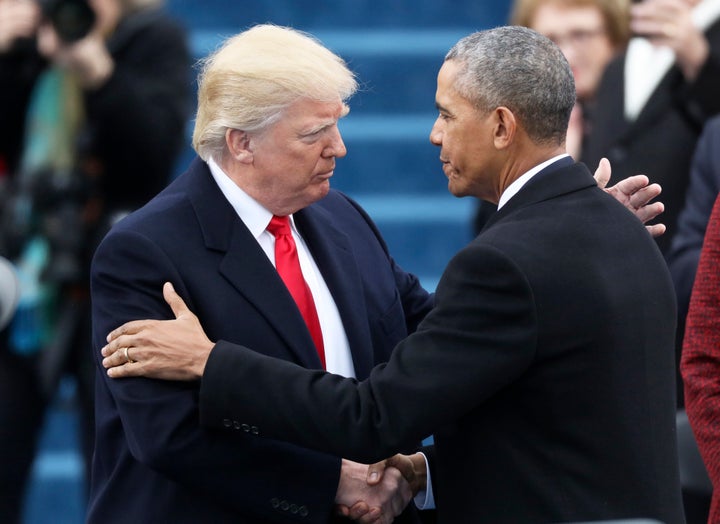 In his one-page letter, Lighthizer is relatively vague about the areas of NAFTA that Trump would seek to overhaul. His most specific comments suggest Trump will focus most on updating NAFTA to extend free trade to areas like digital commerce and new types of intellectual property that were not addressed in the original accord.
Here is the key paragraph:
Many chapters are outdated and do not reflect modern standards. For example, digital trade was in its infancy when NAFTA was enacted. In addition, and consistent with the negotiating objectives in the Trade Priorities and Accountability Act, our aim is that NAFTA be modernized to include new provisions to address intellectual property rights, regulatory practices, state-owned enterprises, services, customs procedures, sanitary and phytosanitary measures, labor, environment, and small and medium enterprises. Moreover, establishing effective implementation and aggressive enforcement of the commitments made by our trading partners under our trade agreements is vital to the success of those agreements and should be improved in the context of NAFTA.
He also leaves open the possibility of other vague changes aimed at benefiting Americans from all parts of the economy:
Working closely with Congress and following the requirements of the Trade Priorities and Accountability Act, we will continue to review elements of NAFTA and, where appropriate, update U.S. approaches to address the challenges faced by U.S. consumers, businesses, farmers, ranchers and workers in an increasingly global economy.
The language in the letter suggesting Trump could seek to expand NAFTA was also in an earlier, longer draft of the letter that leaked in March ― a version that offered far more detail.
Progressive trade skeptics observed at the time that those provisions emulated TPP, which eliminated barriers to digital commerce and established a massive patent regime for the cutting-edge microorganism-based treatments known as biologics. Global health advocates were critical of the latter aspects of TPP, arguing that they would make medicines unaffordable in countries that were party to the agreement.
The March draft of the letter essentially "described TPP," Lori Wallach, a leading trade deal skeptic and director of global trade watch at the left-leaning group Public Citizen, told HuffPost at the end of April. "It was quite telling. They'd take the pieces of TPP that Mexico, the U.S. and Canada had agreed to and enact them bit by bit through the NAFTA renegotiation."
The similarities between Lighthizer's letter and the ways the Obama administration discussed its negotiations over TPP appear to validate these critics' fears that Trump is simply enlarging NAFTA to make it more like TPP.
As talks over TPP reached their final stages in September 2015, the office of the U.S. Trade Representative in the Obama administration released a report explaining American negotiating objectives in TPP. Using language that resembles Lighthizer's, the report referenced the need to lower barriers to digital commerce, update intellectual property protections, even the playing field between state-owned enterprises and private firms, and make other changes. Here is a key passage, with the wording that parallels the Trump administration's bolded for emphasis:
The Obama administration is pursuing TPP to unlock opportunities for American manufacturers, workers, service providers, farmers and ranchers. We are working hard to ensure TPP will be a comprehensive deal, providing new and meaningful market access for goods and services; strong and enforceable labor standards and environmental commitments; groundbreaking rules to ensure fairer competition between State-owned enterprises and private companies; commitments that will improve transparency and make it easier for small- and medium-sized businesses to export; a robust intellectual property rights framework to promote innovation, while supporting access to innovative and generic medicines; and obligations that will promote an open Internet and thriving digital economy.
The Obama administration's 2009 letter to congressional leaders informing them about the start of TPP talks also uses some similar language about updating existing trade agreements. Here is a key passage with relevant words in bold:
As the administration develops U.S. negotiating objectives for this regional agreement, we will review our approach to the range of issues that the U.S. free trade agreements have addressed in the past, recognizing that the concerns of U.S. workers, businesses, farmers and consumers have evolved over time. In undertaking that review, the Administration will work closely with Congress on elements of a high-standard regional agreement that, as appropriate, updates the U.S. approach to traditional trade issues, addresses new issues, incorporates new elements that reflect our current values and priorities, and responds to the 21st century challenges.
The Trump administration has obviously left itself room to perform the kind of extreme makeover of NAFTA that Trump promised on the campaign trail, with stronger protections for American workers and fewer giveaways for big drug companies. The one-page letter is as vague as it is brief.
But the language in Lighthizer's letter raises the possibility that Trump's promise of a sharp departure from Obama's trade policies was little more than campaign-trail rhetoric.
A spokesman for the U.S. Trade Representative emphasized to HuffPost that the letter is merely a starting point and that Lighthizer is firmly committed to dramatic reforms.
Trade policy remains an area where Democratic lawmakers see potential for cooperation with Trump, since many share his skepticism of trade agreements that they believe cost the country decent-paying manufacturing jobs. The support of Democratic senators ensured Lighthizer's confirmation last week after three Republicans came out against him.
And sure enough, some Democrats appear to be responding to the letter with a wait-and-see approach.
"In the 23 years since NAFTA was signed, our country has lost too many good-paying manufacturing jobs to other countries. No other state has felt the pain of those losses more than Michigan," Sen. Debbie Stabenow (D-Mich.) said in a statement. "Given NAFTA's importance to our workers, our farmers, and our economy, a modernization is long overdue. As we move forward, we need to make sure that any changes to NAFTA lead to an improvement in our quality of life and higher incomes, not a race to the bottom."
Other Democratic lawmakers expressed concern that the language of Lighthizer's letter suggests Trump is less committed to restoring the American jobs lost under NAFTA than he has long claimed.
In a letter to Lighthizer on Thursday, Rep. Richard Neal (D-Mass.), ranking member of the House Ways and Means Committee, and Rep. Bill Pascrell (D-N.J.), ranking member of the trade subcommittee, expressed their alarm that the letter does not mention raising Mexico's labor standards, which they claim is a key culprit in the outflow of American jobs to that country. The congressmen also said that conversations with administration officials have led them to believe it is not a priority.
"That must change before we are asked to support a renegotiated NAFTA," they wrote.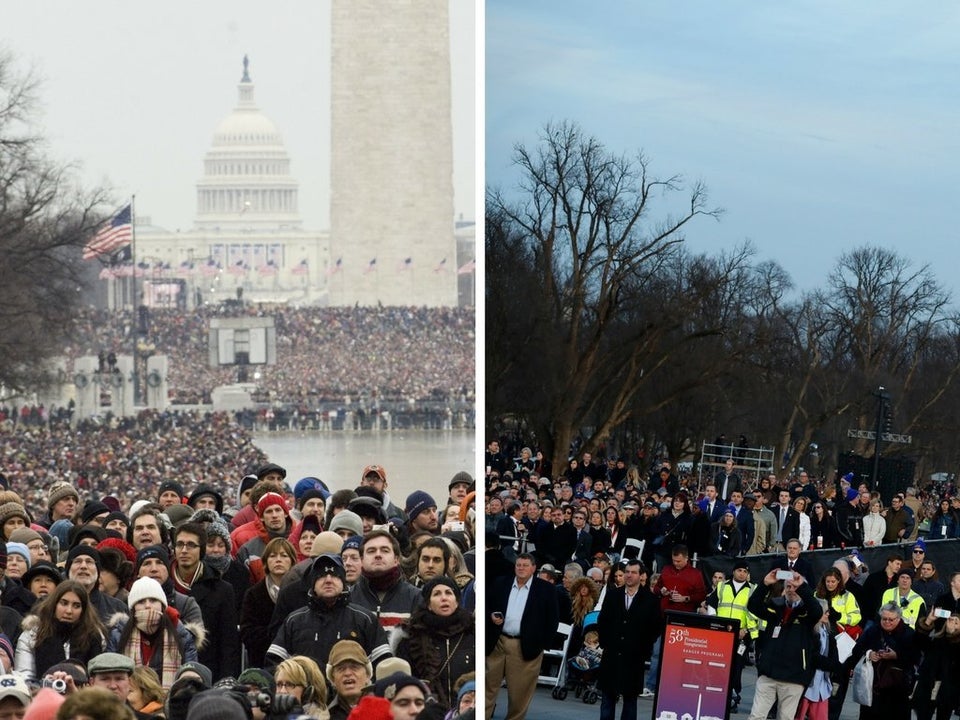 Obama /Trump Inauguration Crowds