It's going to be especially hard for the Donald Trump presidential campaign to shake the "racist" label now that Trump's name alone is being used as a racist threat.
High school basketball players at Perry High School in Perry, Iowa -- a school that's unusually diverse for the area -- were met with chants of "USA" and "Trump, Trump, Trump" from fans of an opposing team during a game on Monday night, local news station WHO-TV reports.
Players told the station that the chants were directed at Latino players, referencing Trump's numerous offensive remarks about Latinos. The station notes that some people even quoted Trump directly "about what he plans to do with immigrants and their children" -- probably alluding to Trump's vow to deport every undocumented immigrant int he country.
The Perry Blue Jays are turning the racist rants into positive energy, however.
"As soon as I hear something like that, it just triggers me and it makes me strive for more and to do it for my team, coaches and my community," senior Shammond Ivory told WHO-TV.
Between the people who think maybe Abe Lincoln went too far in freeing the slaves, to the wildly racist responses a Huffington Post reporter received after tweeting about Trump, to this … this week is making us start to think Trump supporters might kinda be a little racist.
Before You Go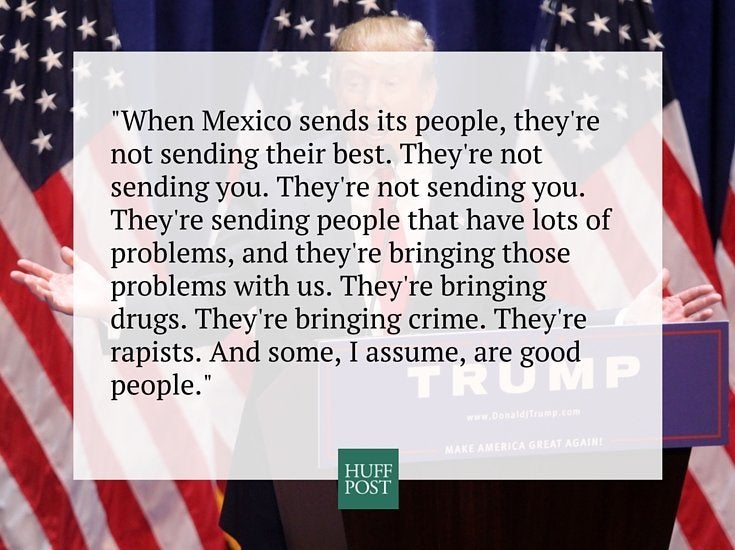 9 Outrageous Things Donald Trump Has Said About Latinos
Popular in the Community