Trump: Narcissist or Sociopath, That is the Question
One Act
by Elizabeth Sobieski
Characters:
Lovely NASTY WOMAN #1
EUROPEAN BANKER, Husband of Lovely Nasty Woman #1
Lovely NASTY WOMAN #2
SILENT PARTNER of Nasty Woman #2
Setting:
A chic Greek Restaurant (in any city with an educated populace). Two adjacent white tablecloth-covered square tables are laden with a wide assortment of mezethes.
NASTY WOMAN #1
(toasting her husband with a glass of red wine)
Thank heavens you are back! I so need a distraction from this constant Trumpery!
EUROPEAN BANKER
In Athens, Paris, and London, the moment they heard I live in the United States, he's all they could talk about. It became rather tiring.
NASTY WOMAN #1, sipping red wine while nibbling on moussaka
(sotto voce to husband)
He's a malignant narcissist!
NASTY WOMAN #2 is seated at an adjacent table.
(She overhears and interrupts the couple.)
How do you know he is not a full-fledged sociopath?
NASTY WOMAN #1
I'm a therapist! He's too stupid to be a sociopath!
EUROPEAN BANKER
I didn't know sociopaths had to be smart.
NASTY WOMAN #1
Well, I guess they don't have to be, but they generally are.
NASTY WOMAN #2
He reminds me of Jerry Springer, if Jerry Springer ran for President. A tacky TV guy.
NASTY WOMAN #1
Jerry Springer would actually be better. At least he's experienced. He was, after all, the mayor of Cincinnati. And he has a law degree.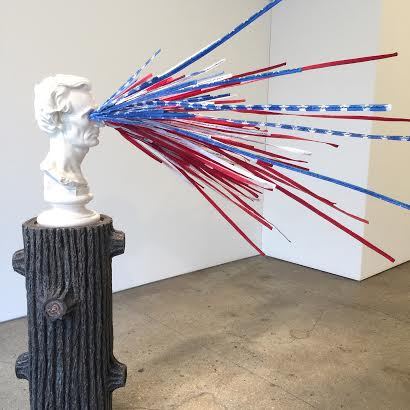 REAL LIFE. REAL NEWS. REAL VOICES.
Help us tell more of the stories that matter from voices that too often remain unheard.