The parent company of the National Enquirer has admitted to federal prosecutors that "its principal purpose" in paying former Playboy Playmate Karen McDougal $150,000 ahead of the 2016 election was to "suppress" her story about an alleged affair with Donald Trump for the explicit purpose of improving the then-candidate's chances of victory.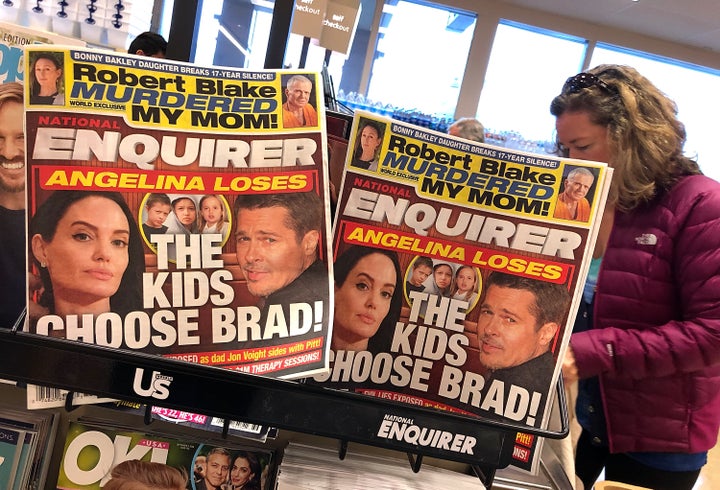 As part of the deal, AMI offered "substantial and important assistance" in federal prosecutors' investigation into payments made to McDougal,  prosecutors said.
AMI has previously denied that it "paid people to kill damaging stories about Mr. Trump," claiming that it paid McDougal to write fitness columns and appear on magazine covers, as well as for the story rights related to any relationship she had had with a married man. And on Monday, Trump seemed to dismiss any payment made on behalf of him before the election as a "simple private transaction," rather than a "campaign contribution." 
But as part of its agreement with federal prosecutors, AMI now admits it paid the money to McDougal in order to catch and kill the story of her alleged affair to aid then-candidate Trump's campaign.
Neither McDougal nor Trump are mentioned in the Wednesday press release, which states that the payment was made "in concert with a candidate's presidential campaign, and in order to ensure that the woman did not publicize damaging allegations about the candidate before the 2016 presidential election."
"AMI further admitted that its principal purpose in making the payment was to suppress the woman's story so as to prevent it from influencing the election," the release added.
That dedication to Trump extended through the election, when the Enquirer publicly endorsed Trump and vigorously attacked his opponents. Behind the scenes, Pecker agreed to go even further to help his friend become president, coordinating with Cohen in August 2015 to "deal with negative stories about" Trump's "relationships with women," a decision prosecutors say led to the McDougal deal. 
But as outlined in AMI's agreement with the Justice Department, the company knew at the time that corporations are not legally allowed to make payments in hopes of influencing an election, and it did not tell the Federal Election Commission about the payment to McDougal. 
As prosecutors zeroed in on the idea that AMI's payment could be considered as an illegal campaign contribution, Pecker ultimately decided to flip on his friend, agreeing to a deal with prosecutors this year that would grant him immunity in exchange for information related to payments made to McDougal and porn star Stormy Daniels. As part of the deal, chief content officer Dylan Howard also received immunity.
AMI did not immediately respond to a request for comment. 
Calling all HuffPost superfans!
Sign up for membership to become a founding member and help shape HuffPost's next chapter