"It is a priority of my Administration to protect these magnificent lands, and to ensure all Americans have access to our national parks, as well as to other National Park Service sites, throughout the next century," he wrote in his proclamation.
Critics say the gesture is largely symbolic, since Trump's budget proposal would slash the Interior Department's funding from $13.2 billion to $11.6 billion — a 12 percent decrease. The Sierra Club described the donation, meant to preserve the nation's battlefields, as a "publicity stunt."
The Committee for a Responsible Budget also tweeted about it:
The National Park Service, which oversees the country's 59 national parks and multiple other natural and historic sites, is a bureau of the Interior Department. Interior Secretary Ryan Zinke, who once vowed to fight Trump's budget cuts, reversed his position last month, saying the budget proposal "sends a strong signal that we will protect and responsibly manage" America's national treasures.
The notion that the National Park Service would be able to do as much ― or more ― with less money is not reassuring conservationists who worry about an executive order Trump signed last month. Among other things, it makes it easier for oil and gas companies to drill in national parks, Fusion reported earlier this week.
"We're really surprised and disappointed to see the administration come after national parks this way," Nicholas Lund, senior manager for the National Park Conservation Association, told Fusion. "With all that's going on in the world, drilling in our national parks should just not be a priority."
An Interior Department spokeswoman told Fusion that while the agency is reviewing rules, it "has no plans to loosen regulations and protections on energy development in national parks nor allow new development in additional parks."
Trump noted the importance of America's national parks to outdoor enthusiasts, world travelers and those simply seeking to find peace in his proclamation on Friday. "It is my hope that we will pass down these natural and historic sites to our children and grandchildren," the president wrote.
Michael Brune, executive director of the Sierra Club, told The Huffington Post in an emailed statement that no one should be fooled by Trump's "lip service."
"If he actually cared about protecting our parks, he would have never proposed a budget that slashes their funding to historically low levels at a time when investments are needed to maintain America's best idea," Brune said. "Our parks and the people and economies they support need real commitments, not empty gestures."
Support HuffPost
The Stakes Have Never Been Higher
Before You Go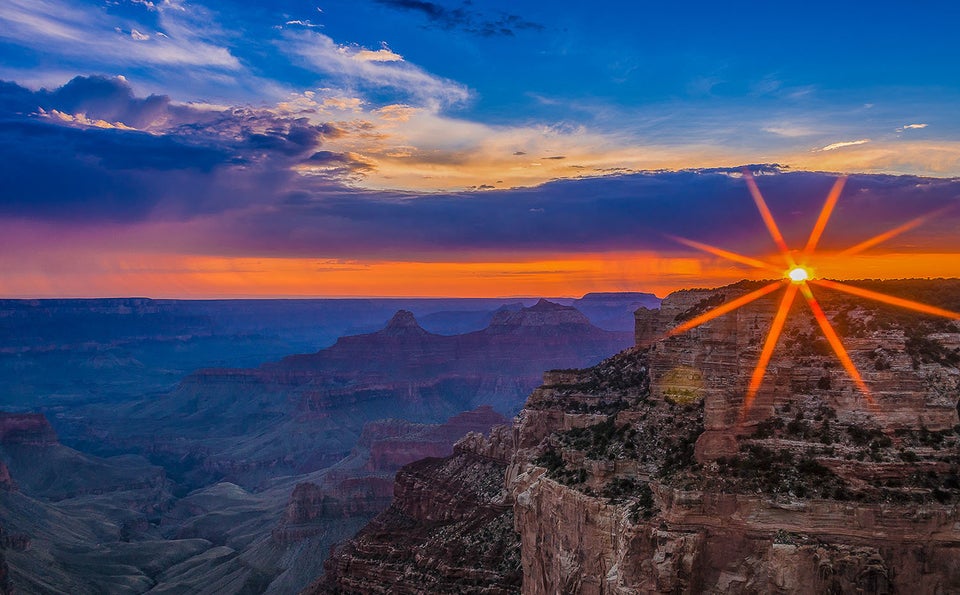 Happy 100th Birthday National Park Service!
Popular in the Community