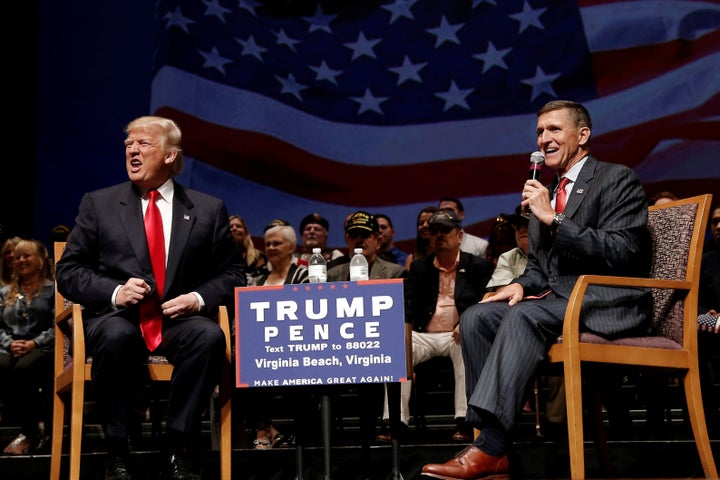 WASHINGTON ― President-elect Donald Trump's National Security Council will be limited to 200 staff members, the result of legislation arising from a sense that both President Barack Obama and President George W. Bush before him had failed to keep the group's size in check.
The new limit was tucked into the 1,587-page National Defense Authorization Act, which is now on its way to Obama's desk after passage by the Senate on Thursday. The House had approved it on Dec. 2.
Trump's transition team did not respond to a query about its view on the change.
Lawmakers on both the House and Senate Armed Services Committees started looking for ways to rein in the size of the council two years ago, amid reports that Obama's NSC had upward of 400 staffers.
The administration said that estimate was overblown, but nevertheless began its own internal review.
"To ensure the NSC staff is a lean, nimble, and policy-oriented organization, we are reversing the trend of growth across successive Administrations to align our staffing with our strategic priorities," wrote NSC staff director Suzy George in a White House blog post in June 2015. "This is not about downsizing for its own sake; it's about gradually right-sizing the NSC staff."
NSC spokesman Ned Price said the current staff level is already below 200 thanks to that work.
"We have made good progress on this effort," Price said. "Since we initiated the rightsizing review, the NSC staff has realized a 13 percent reduction, and has done so in a way that is aligned with national security requirements."
The new legislative mandate takes effect in 18 months and does not include support staff ― for example, people whose jobs entail maintaining equipment or meeting rooms.
The NSC was created immediately after World War II as a way of coordinating the various intelligence and defense agencies. Through the years, though, the council has come to consolidate increasing power and taken on a greater decision-making role within the White House.
REAL LIFE. REAL NEWS. REAL VOICES.
Help us tell more of the stories that matter from voices that too often remain unheard.