The proposed White House budget would cut hundreds of jobs from the National Weather Service, including forecasters, after one of the worst hurricane seasons on record.
The Trump administration budget proposal would slash the National Oceanic and Atmospheric Administration by more than $1 billion next year, forcing the agency to cut about 8 percent of jobs. The weather service, part of NOAA, would lose 355 jobs, including 248 forecasting positions.
"We can't take any more cuts and still do the job that the American public needs us to do," Sobien told The Washington Post on Monday. "There simply will not be the staff available on duty to issue the forecasts and warnings upon which the country depends."
Government forecasters were faced with a particularly active hurricane season in 2017 that, alongside other natural disasters, caused a record of more than $300 billion in damage. NOAA said in January the country was hit with 16 separate billion-dollar disasters last year, including hurricanes Harvey, Irma and Maria, and a string of wildfires in California.
E&E News notes that the Trump budget document said the reduction in staffing would help eliminate "inefficiencies associated with the rigid field office structure."
Any major cuts to NOAA would need to be approved by Congress, and the White House budget only serves as a guideline. But it establishes the priorities of the Trump administration and provides a framework for lawmakers.
Other proposed cuts at the NWS include $11 million slashed from the tsunami warning program, and a $15.5 million reduction to ocean surface and marine observation programs.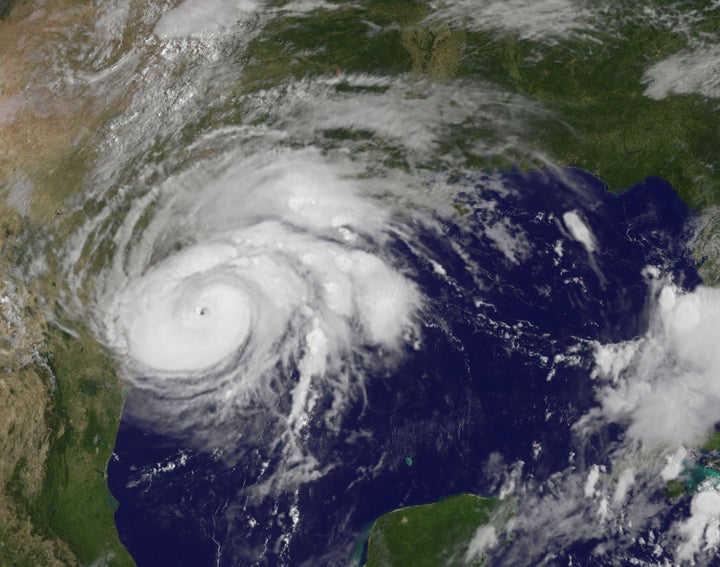 Calling all HuffPost superfans!
Sign up for membership to become a founding member and help shape HuffPost's next chapter