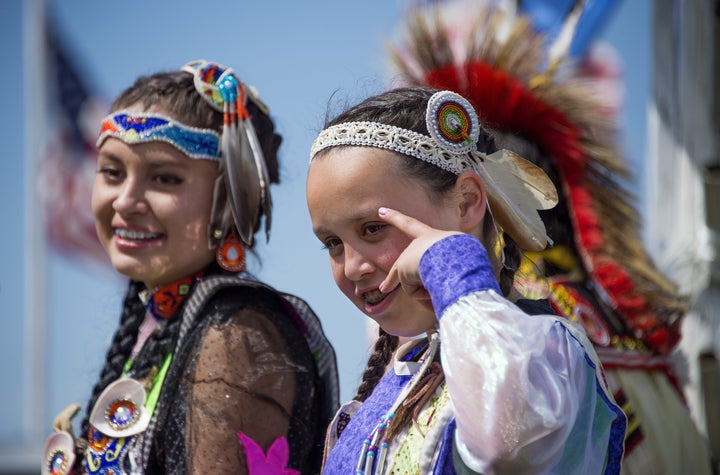 A century ago, the U.S. government forced hundreds of thousands of Native American students to attend boarding schools where authorities shaved their heads, banned their traditional languages and gave them Western names. Today, these students still attend schools in crumbling buildings with white-washed curriculum and dismal resources.
So when recent college graduate Teddy McCullough went to the White House's first ever Tribal Youth Gathering in 2015 and listened to Michelle Obama celebrate the beauty of his people, he finally felt recognized.
"It was one of the most inspiring events I've been to," said McCullough, a member of the Coyote Valley Band of Pomo Indians. "To have the First Lady of the United States talk about her own experiences growing up and relating it to some of the things a lot of Native youth face … it felt personal."
Former President Barack Obama made unprecedented investments in Native American youth. He budgeted millions of dollars to repair and replace dilapidated Native American schools. He launched a cross-agency initiative to help Native American students become future leaders. And he invited over 1,000 Native American students to D.C. for a gathering to celebrate their potential.
But President Donald Trump, who released his full budget proposal in May, plans to dismantle all of that.
The cuts proposed in Trump's budget to Native American youth initiatives have received little attention on a national scale. But community leaders say that if the budget passes in its current form, the results will be beyond devastating for their children.
"This budget as it's been proposed would absolutely decimate Indian education," said Ahniwake Rose, executive director of the National Indian Education Association and member of the Cherokee and Muscogee Creek Nation. "They're not just numbers. These are real kids going to be affected everyday by these slashes."
"This budget as it's been proposed would absolutely decimate Indian education."
The stakes are high for Native American students, who post some of the lowest achievement rates of any student group in the country. Of the major racial and ethnic groups, Native American/Alaskan Indian students have the lowest average high school graduation rates and the highest high school dropout rates. They lead the nation in numbers of 20 to 24 year olds who are neither working nor in school. A staggering number of Native American young people have committed suicide in recent years.
In other words, students are some of the nation's most vulnerable. But instead of investing in this group, the Trump budget proposes over $303.3 million in cuts to the Department of the Interior's Bureau of Indian Affairs, including a $64.4 million cut to Indian education programs. The Department of Interior budget also proposes nearly $60 million in cuts to education construction projects that help replace and repair dilapidated Bureau of Indian Education schools. (Many are in a notorious state of structural disrepair.) Additionally, the Department of Education proposed budget eliminates a $32.4 million program for Alaska Native education.
Across agencies, there are also broad cuts to civil rights initiatives that could harm Native American children.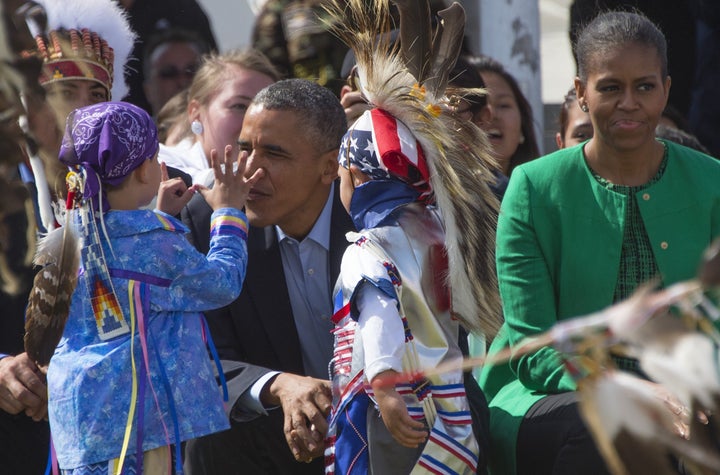 If passed, the cuts mean "students are going to continue to go to schools with exposed wiring and air conditioning not working, heat not working, and get taught by teachers who are not trained in best way to teach Native students," said Rose, who is confident that Congress will work to revise the budget from its current form.
McCullough, who is now 23 and who just recently left his job at the Center for Native American Youth at the Aspen Institute, said he has spoken to young people who are "devastated" by the Trump administration's setbacks after seeing so much progress under Obama.
"Its pretty unique to have that amount of energy coming out of the White House towards Native issues," McCullough said. "Kids are struggling with the idea that there had been progress, and now it seems like there's not going to be anything."
Another recent college graduate, John Petoskey, doesn't see Obama's tenure in such a rosy light, although he says Obama generally had a pro-Native American agenda. Petoskey, a member of the Grand Traverse Band of Ottawa and Chippewa Indians who was involved in the White House's initiatives for Native American students, said Obama could have done better when it came to supporting Dakota Access Pipeline protesters who faced harsh police treatment.
"There was a recognition that things aren't perfect. And here is a person who had the ability to take a stand on behalf of Indian people and they did not take that stand," Petoskey told HuffPost, currently a student at the University of Michigan School of Law.
Still, Petoskey worries that Trump could be uniquely bad for Native Americans.
"They can't walk all over us and we're not going to go away. I think 500 years of indigenous resistance is much stronger than temporary politics. And we matter. They need to recognize that going forward," he said of the Trump administration.
Before You Go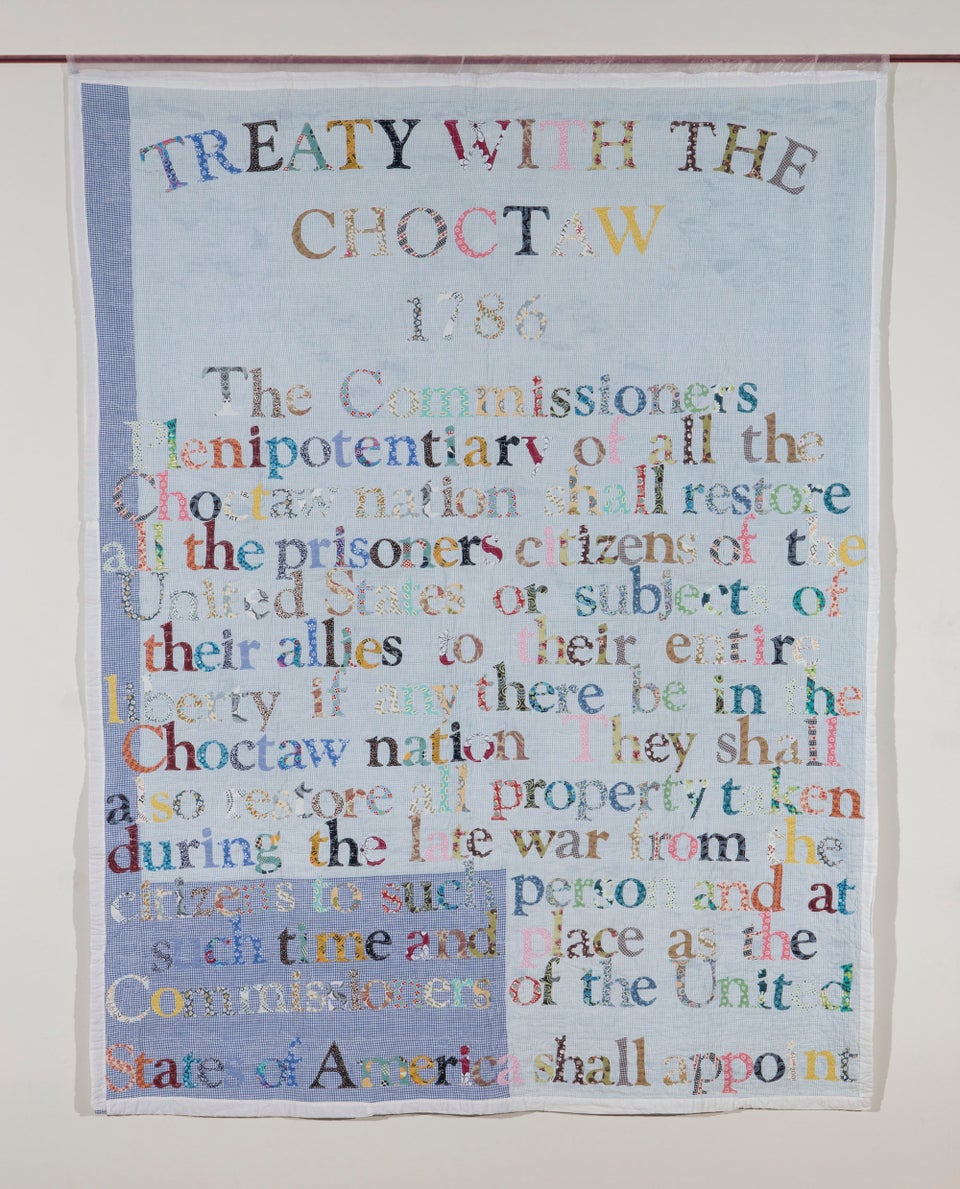 Native American Treaty Quilts
Popular in the Community