President Donald Trump attended the NATO summit in Brussels on Thursday, where he tried his best to settle in among his fellow world leaders.
The whole event seemed to have a new-kid-at-school feel for Trump. But every class has a bully, and reports suggest the president made some effort to embrace that role.
He began the day with a confrontational address, in which he chided NATO allies for not spending enough on defense. Others looked on with, well, whatever these expressions are:
Later, Trump was seen buffaloing his way to the front of a group.
The Washington Post's Philip Rucker described the ensuing NATO "family photo" in a pool report that confirmed Trump is unlikely to win any most-popular awards.
"Some of the leaders interacted with one another on stage, but not Trump," he wrote. "He stood silently, shifting his stance at moments and looking around."
And when Canadian Prime Minister Justin Trudeau encouraged the group to wave, "some followed Trudeau's command, but not Trump, who did not raise an arm."
"Trump smiled for a brief moment, but otherwise kept a serious, perhaps even stern, expression on his face for the duration of the photo opp," according to Rucker.
The world leaders began to disperse after the photos were taken. Some remained on stage to mingle, but Trump did not.
"Your pooler did not see any leaders approach Trump or talk with him on his way out," Rucker wrote.
Before You Go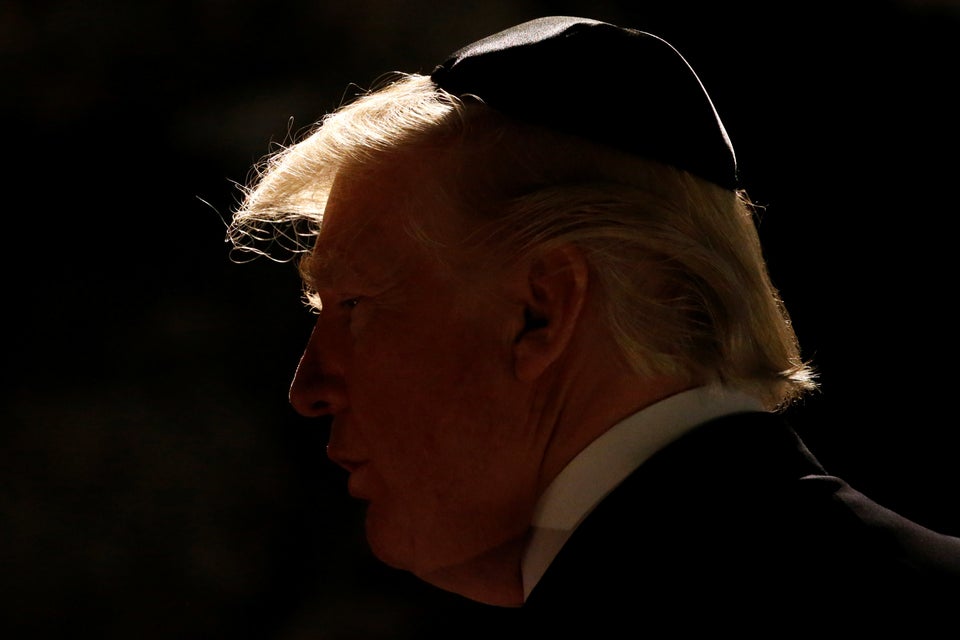 President Donald Trump's First Trip Abroad
Popular in the Community