After last fall's devastating Hurricane Matthew, Donald Trump's presidential campaign headed to North Carolina towns ravaged by the disaster with around $29,000 worth of emergency supplies in tow.
The October delivery, led by Trump daughter-in-law Lara Trump, made for a nice photo op that the candidate, who was not present at the event, shared on his Twitter account.
"My father-in-law said, 'You take a break and go down and help them out,'"
Lara Trump said of those affected by the hurricane, which claimed 24 lives in North Carolina and another 20 in nearby states.
Last week, North Carolina Gov. Roy Cooper (D) heard back from President Trump on his request for $929 million in aid to help with unmet hurricane recovery costs. Cooper sought funding mainly through the Department of Housing and Urban Development's Community Development Block Grant program.
The Trump administration had denied more than 99 percent of the aid Cooper sought, providing the state a mere $6.1 million. The governor, working with his state's congressional delegation ― including Republican Sen. Thom Tillis ― had estimated nearly $700 million needed to meet housing needs, more than $170 million to assist farmers, repair public facilities and provide health services to storm survivors, and $39 million to help close to 700 small businesses.
Cooper sent Trump a letter asking him to reconsider the request and pleaded with him and Congress to keep North Carolina's needs in mind when preparing the 2018 federal budget, which is supposed to go into effect Oct. 1.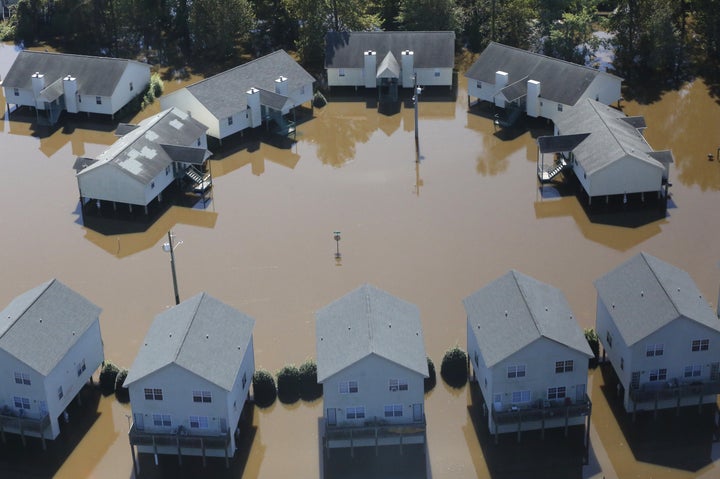 "Families displaced by the storm remain in hotels, due in part to a lack of rental and low-income housing,'' Cooper said.
But under Trump's budget blueprint, funding for long-term disaster relief programs would be slashed. HUD, which steps in after the Federal Emergency Management Agency to help with long-term rebuilding, would see its funding cut by $6.2 billion, a 13 percent decrease. The HUD block grant program through which Cooper had requested much of his desired funding would have its $3 billion budget eliminated entirely.
The White House did not immediately respond to requests for comment on the North Carolina aid request or concerns raised over disaster relief funding in general.
But Rachel Cleetus, a lead economist and climate policy manager with the Union of Concerned Scientists, said both the budget blueprint and Trump's response to Hurricane Matthew, are indicators his administration isn't making preparing for or responding to natural disasters a priority ― even as scientists anticipate such storms will increase in frequency and severity as global temperatures rise.
"What we can expect going forward is worsening situations, and if our federal response is lagging, as it has in this case, that is going to put more people at risk," Cleetus said.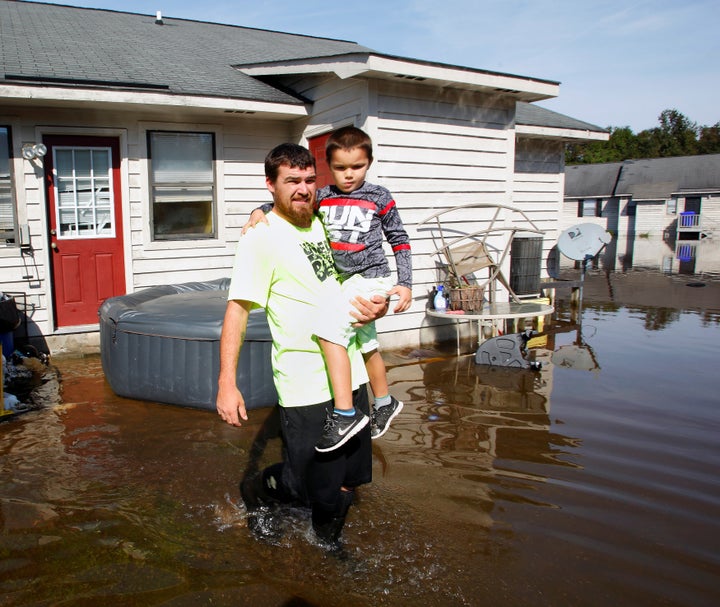 "Summer, for example, is hurricane season," she said. "It's also wildfire season," while during the spring "we see some pretty devastating flooding events" along the Mississippi River.
Last year, the U.S. experienced a "summer of floods," in which parts of he country were hit by "1-in-1,000-year'' deluges in a span of a few months.
States and local governments, meanwhile, have already been handicapped by an executive order on climate change Trump issued in March. Part of the edict overturned a 2013 executive order that called on federal agencies to help states and localities improve resilience to natural disasters. It also established a task force of state, local and tribal leaders to work on determining needs.
Limiting that kind of disaster preparedness and response efforts hits poor Americans the hardest, Cleetus said.
"The people who get hurt the most are the most vulnerable people, the low-income folks, the disadvantaged folks," she said. "That's who really gets hurt when we don't step up as a nation."
Before You Go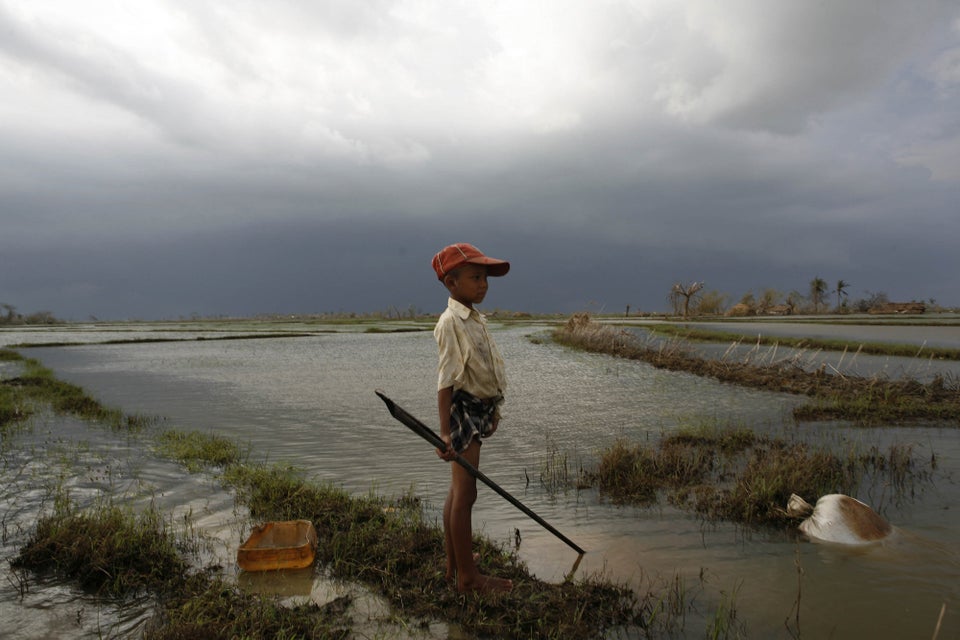 Climate change seen from around the world
Popular in the Community