WASHINGTON ― President Donald Trump's proposed federal budget would place local and regional arts organizations in jeopardy by stripping funding from the National Endowment of the Arts, the National Endowment for the Humanities and the Corporation for Public Broadcasting.
One of the primary missions of the NEA, which is among 19 federal entities that would be completely defunded under the budget introduced Thursday, is to support such arts groups around the country. It allocates much of its funding to grants in every congressional district in the U.S., including in many areas that voted overwhelmingly for Trump.
Arts advocates note that such groups are important economic drivers, so Trump's budget cuts would seemingly run counter to his pledge to create more American jobs.
"Theater and the arts are an economic engine for growth and jobs, and the NEA is a key part of that formula," Kate Shindle, president of Actors' Equity, a union that says it represents more than 50,000 stage actors and managers around the country, told reporters at an event in Washington.
Local and regional theater companies receiving NEA funds create a variety of jobs, according to Shindle. She is currently starring in the national touring production of "Fun Home," the Tony Award-winning musical based on Alison Bechdel's best-selling graphic novel.
In addition to artists and performers, arts organizations employ people in positions including administrative and technical work. They also drive tourism and real estate development in the regions that they serve, Shindle said.
"Theater and the arts are an economic engine for growth and jobs, and the NEA is a key part of that formula."
That financial impact is felt more acutely in smaller cities like Cleveland and Pittsburgh, which have experienced economic revitalization partly through becoming cultural centers in their regions.
"I'm not talking about building more bike lanes and coffee shops to attract more creative hipsters," she said. "I am talking about real jobs for exactly the middle-class America that has been gutted by evolutions in industry and manufacturing."
Twenty arts organizations in Pittsburgh received a combined total of nearly $3 million in NEA grants in 2015. The next year, there were 21 grants totaling more than $3.2 million, according to the Greater Pittsburgh Arts Council. The NEA funds supported artistic endeavors including music, museums and commissioned artwork.
"The NEA funding funds jobs, and anyone who doesn't know that hasn't done their homework," said Renee Piechocki, director of Pittsburgh's Office of Public Art. The office has received NEA funding, and helps other groups implement their NEA grants.
"We're not just talking about things that are extracurricular activities," she said. "We're talking about an industry that employs people, and not just employs people in the arts. NEA funding employs fabricators, and carpenters, and electricians, and people who do concrete sandblasting. It's not just about the arts organizations that it hurts."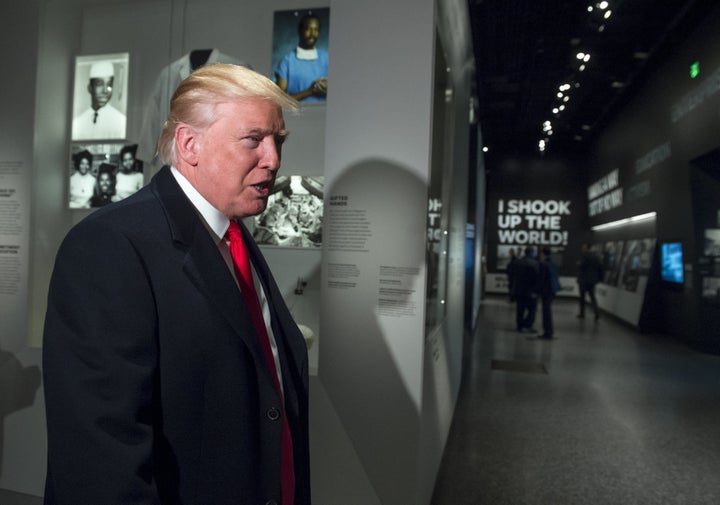 "When you start looking at places that we reduce spending, one of the questions we asked was can we really continue to ask a coal miner in West Virginia or a single mom in Detroit to pay for these programs? The answer was no," White House budget director Mick Mulvaney said Thursday morning. "We can ask them to pay for defense, and we will, but we can't ask them to continue to pay for the Corporation for Public Broadcasting."
When asked about that argument, Shindle objected to the idea that eliminating arts funding is "cutting waste."
"Don't coal miners' kids watch 'Sesame Street,' too? Don't they learn their alphabet and any number of things from the Corporation of Public Broadcasting's programs?" she said. "I can understand that if you use the reductive argument that the arts are something extra, that you're cutting waste, but the important argument here to me is that this is not waste. This is actually very well-spent money that these organizations distribute."
NEA funding is particularly crucial for smaller and more rural areas, according to Piechocki, who has also helped develop public arts initiatives in Wyoming and West Virginia.
"The other places that I have worked, there are hundreds of places around the country where the NEA might be a major source of arts funding for them," she said. "We're very lucky in Pittsburgh. There are so many foundations. But in other small rural areas, there's not that much, so they really rely on the NEA."
This is also true of arts initiatives in smaller communities outside of Pittsburgh, like the Westmoreland Museum of American Art. Westmoreland County voted overwhelmingly for Trump.
"We're 35 miles southeast of Pittsburgh. We consider ourselves geographically challenged because we are not in a metropolitan area, and we serve an audience that is both rural and urban," the museum's director, Judy O'Toole, told The Huffington Post. "These grants are really significant to us."
"We're not just talking about things that are extracurricular activities. We're talking about an industry that employs people, and not just employs people in the arts."
O'Toole said an NEA grant recently helped support a public art project called Bridging the Gap. It links the museum to the rest of the city of Greensburg, which has a population of about 15,000. Of the $175,000 needed for the project, $75,000 came from NEA funding.
"It's a way of getting people up from downtown into the museum and in the neighborhood behind us," O'Toole said. "It's a project that's not something that you would expect a small town embracing."
NEA grants also help small arts organizations fund significant portions of their programming. Federico Garcia-De Castro, the co-founder and artistic director of Alia Musica Pittsburgh, a classical music ensemble, said NEA grants went toward the group's biggest productions: a music festival and an artist residency.
"It does allow us to think big," he said of the grant program. "In fact, as I'm planning the next season, [with] the uncertainty about the NEA, there's a huge cap on how big we can think."
NEA grants also help cities like Pittsburgh become major cultural sites.
"People want to live in a vibrant region," Piechocki said. "They don't want to live somewhere where there's nothing to do."
Garcia-De Castro said the increase in arts and culture "brought a rise in self-esteem in the city."
"Pittsburgh is a large arts city now, or is becoming one. Our group has been around for 10 years. Ten years ago, there was nothing. There was no NEA funding for music projects for Pittsburgh, and most of what you see in terms of the arts scene was not there. This whole renaissance has brought a rise in the self-esteem in the city. It sounds very not concrete, but it's a huge, very important issue," he said. "The recognition from the NEA is both a result of that, but also a cause of it."
How will Trump's first 100 days impact you? Sign up for our weekly newsletter and get breaking updates on Trump's presidency by messaging us here.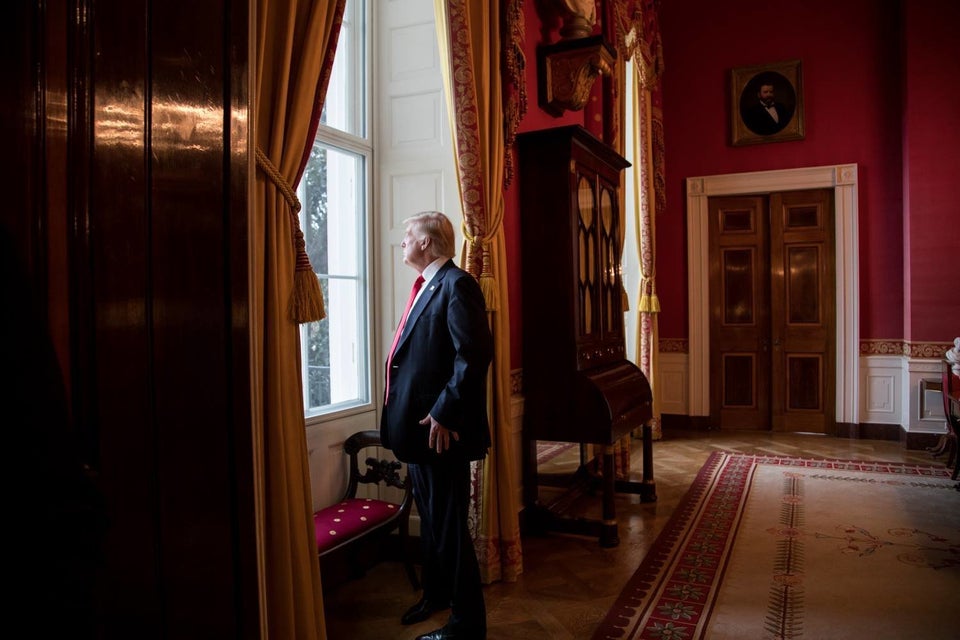 Trump's First 100 Days
Popular in the Community