The Daily Caller saw a 130 percent increase in weekend Facebook interactions over its August-September average. Conservative Daily, a page run by the Independent Journal Review, was up 96 percent. Fox News had an 85 percent boost. And Breitbart, which is run by former Trump adviser Steve Bannon and whose audience is often seen as representative of Trump's base, experienced a 132 percent increase in Facebook engagement on Saturday and Sunday — and published the top post on the social network by any major American publisher.
The data strongly suggest that the president's comments on Friday and tweets on Saturday and Sunday fired up his base. Facebook pages typically see higher engagement when their fans are excited about an issue.
Breitbart's top-on-Facebook post was a simple graphic that scorned the protesting NFL players as "anti-American degenerates":
Nearly half a million people had shared that post by noon on Monday. 
Meanwhile, outlets that present themselves as centrist or left-leaning experienced mostly modest gains by comparison. One major TV network even saw a decline.
ThinkProgress, a news site owned by the liberal Center for American Progress, topped that list, with a 53 percent gain in interactions over the weekend. The Washington Post, CNN and The New York Times were up 38 percent, 18 percent and 15 percent, respectively. CBS News saw a 13 percent decline in interactions. Vox, which skews left in its coverage, was down 38 percent.
The August-September average covered the period from Aug. 5 to Sept. 24 and included the weekend of Aug. 12-13, when neo-Nazis and white nationalists marched in Charlottesville, Virginia, killing a counter-protester and sparking a national discussion about race.
The Facebook interaction data from the weekend of the Charlottesville protests are a near mirror-image of the data from this past weekend.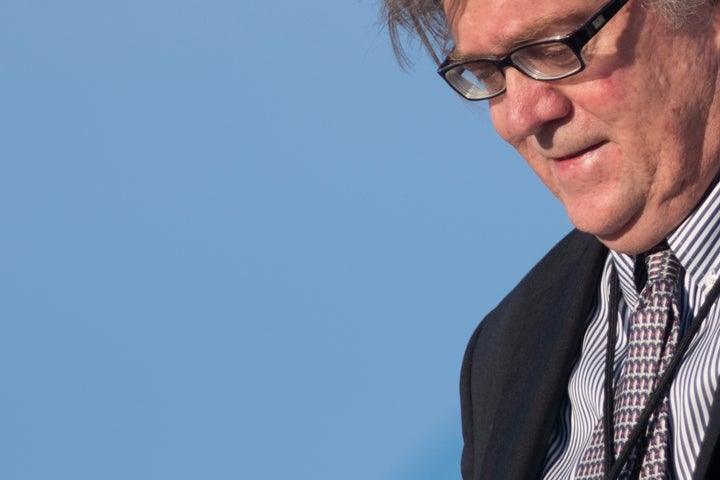 That weekend, BuzzFeed News, Vox and NBC News saw the biggest gains, each well over 100 percent. But Conservative Daily and Breitbart saw large declines — 61 percent and 39 percent, respectively
HuffPost obtained the data through CrowdTangle, a Facebook-owned service that provides Facebook analytics and discovery tools to newsrooms. CrowdTangle defines interactions as the sum total of reactions to, comments on and shares of a post.
Data for the first 12 hours of Monday suggest this weekend's trend will continue into the week, with Fox News and Breitbart topping the interactions list for all major publishers.
Calling all HuffPost superfans!
Sign up for membership to become a founding member and help shape HuffPost's next chapter