Christian Tybring-Gjedde and Per-Willy Amundsen belong to Norway's right-leaning Progressive Party, which favors small government and low taxes, and they hold anti-immigration and anti-Muslim views.
The two lawmakers called Trump's actions regarding North Korea "historic," with the potential "to ensure world peace in the future" in statements to Norwegian state broadcaster NRK.
Trump and North Korean leader Kim Jong Un signed an agreement on Tuesday pledging to denuclearize the Korean Peninsula, though it's unclear what the timeline is for denuclearization and how the U.S. will enforce it.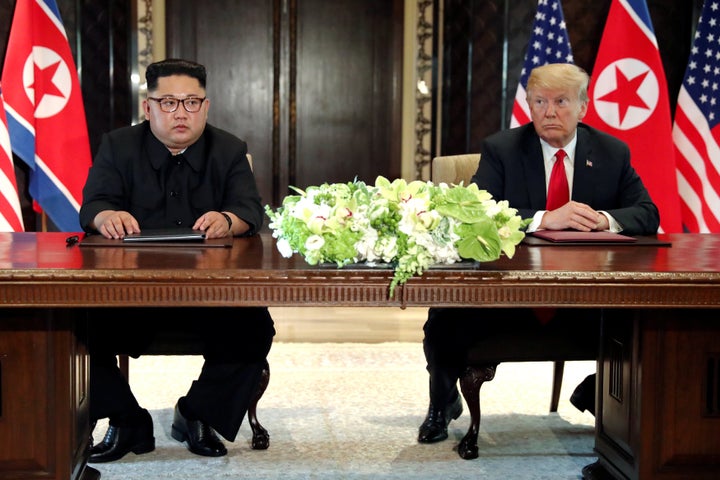 Tybring-Gjedde has repeatedly criticized Islam, claiming that it hurts individual freedom. Amundsen pushed for stricter government control of mosques and sought to defund the Islamic Council Norway. Both are also known for their controversial views on immigration, which they claim is detrimental to Norway's culture and economy.
The Nobel Peace Prize is awarded to someone "who shall have done the most or the best work for fraternity between nations, the abolition or reduction of standing armies and for the holding and promotion of peace congresses," according to the prize's website.
Though the nomination might seem premature, Amundsen said, "it wouldn't be the first time the peace prize is awarded to someone in the midst of a process."
Any member of a national assembly may submit nominations for consideration. Other qualified nominators include previous award recipients and university professors.
Popular in the Community