WASHINGTON ― Senate Republicans used to care about Cabinet nominees making full disclosures ― at least they cared when President Barack Obama was the one doing the nominating.
So concerned with the potential for foreign conflicts of interest that, in 2013, Republicans demanded unprecedented disclosures from a member of their own party: former Sen. Chuck Hagel, Obama's nominee for secretary of Defense.
"This Committee, and the American people, have a right to know if a nominee for Secretary of Defense has received compensation, directly or indirectly, from foreign sources," Sen. Ted Cruz (R-Texas), then one month into the job, wrote in a letter to Hagel that was signed by 25 additional Republican senators. "Until the Committee receives full and complete answers, it cannot in good faith determine whether you should be confirmed as Secretary of Defense."
But now that President-elect Donald Trump looks apt to retain a financial stake in his multibillion-dollar business enterprise ― with deals connected to foreign businesses and a hotel that is being rented out by foreign governments ― the GOP no longer seems to care.
Republicans in both the House and Senate have refused to hold hearings on Trump's conflicts of interest, and there is no apparent concern that some of the nine Cabinet nominees scheduled to testify this week have so far failed to properly disclose their financial holdings or reach the customary agreement with the Office of Government Ethics.
Sen. Jim Inhofe (R-Okla.), who signed Cruz's letter and defended Cruz's attacks against Hagel during a committee vote on the nomination, made no attempt to hide the hypocrisy.
When The Huffington Post asked Inhofe on Monday night if this same standard of disclosing foreign payments should apply to Trump's Cabinet nominees, he said it shouldn't.
"So it's different now because it's Trump?" we asked.
"That's just right," Inhofe said.
"That's right?" we asked to clarify.
A spokeswoman later tried to walk back Inhofe's answers. "Of course we don't believe there's a double standard when it comes to President-elect Trump's Cabinet picks," said Daisy Letendre, Inhofe's communications director. Inhofe, it seems, had made the great political mistake of telling the truth, but you can listen to the exchange ― complete with guffaws from surrounding reporters surprised by his honesty ― here.
Other Republicans have been more careful than Inhofe to admit the hypocrisy.
To highlight the duplicity, Senate Minority Leader Chuck Schumer (D-N.Y.) took a 2009 letter laying out eight standards for nominees that then-Minority Leader Mitch McConnell (R-Ky.) had sent to then-Senate Majority Leader Harry Reid (D-Nev.), changed the names with a sharpie, and then sent it back to McConnell via Twitter.
Democrats have asked for a delay in the hearings until the nominees who had not been fully vetted by OGE as of late Monday ― Ben Carson, Betsy DeVos and Wilbur Ross ― complete the vetting process, but that request is being ignored.
McConnell has labeled those calls to postpone confirmation hearings for Trump's nominees "little procedural complaints." McConnell also signed Cruz's letter demanding the unprecedented disclosures from Hagel.
Part of the GOP double standard seems to be a belief that OGE might intentionally be dragging its feet.
"There's a concern, frankly, that the government ethics office is not working with us expeditiously," Sen. Roger Wicker (R-Miss.), who also signed Cruz's letter, said Monday. "There's a concern there that I've heard expressed."
Typically, administrations work with OGE before nominees are put forward to work out potential conflicts of interest, but the Trump administration did not do that, and nominees were late to get their paperwork into the ethics office.
Now Republicans are rushing to confirm Trump's nominees without even the standard level of vetting, let alone the additional standards they applied to Hagel.
Sen. Marco Rubio (R-Fla.), who also had signed Cruz's letter, said Senate Republicans have asked for a number of the same disclosures that they demanded of Obama nominees.
"So we'll see what answer we get on it in the next couple days," Rubio said.
But if they don't get those documents, would Rubio vote to block any of the nominees?
"Let's see the answers first," he said.
Armed Services Chairman John McCain (R-Ariz.), who signed Cruz's letter in 2013, said the same standards should apply now as they did then.

Presented with the fact that Republicans were holding hearings this week on nominees who have not received a letter of approval from OGE, McCain said the Senate should have all the information necessary.

"But I don't know about the specific nominees," he said. "I'm taking care of the ones that go through the defense ― the Armed Services Committee."
While McCain turns a blind eye to the nominees not under his jurisdiction, he did, to his credit, come to Hagel's defense against Cruz's attack in 2013. When other Republicans were threatening a walkout over the Hagel vote, McCain issued a news release saying Hagel had "fulfilled the rigorous requirements" and that a vote was appropriate. He also called Cruz's attack at the time "out of bounds."
Cabinet nominees are already required by committees to disclose whether they have "received any compensation from, or been involved in any financial or business transactions with, a foreign government or an entity controlled by a foreign government" over the past 10 years.
Hagel stated that he could not produce such disclosures, as he was no longer employed at any of the firms targeted for disclosure by Senate Republicans.
Cruz took that answer to imply that Hagel must have received ethically disqualifying payments.
"We do not know, for example, if he received compensation for giving paid speeches at extreme or radical groups," Cruz said. "It is at a minimum relevant to know if that $200,000 that he deposited in his bank account came directly from Saudi Arabia, came directly from North Korea.''
It was an attack that then-Sen. Barbara Boxer (D-Calif.) said was reminiscent of Sen. Joseph McCarthy's witch hunt against supposed communists in the government in the 1950s, and it brought Cruz a quick reputation as someone not interested in making nice with the collegial Senate.
Asked Monday if the standard he set for Hagel should apply to Trump nominees, Cruz ignored the question and told us to contact his office.
Sign up for the HuffPost Must Reads newsletter. Each Sunday, we will bring you the best original reporting, longform writing and breaking news from The Huffington Post and around the web, plus behind-the-scenes looks at how it's all made. Click here to sign up!
Before You Go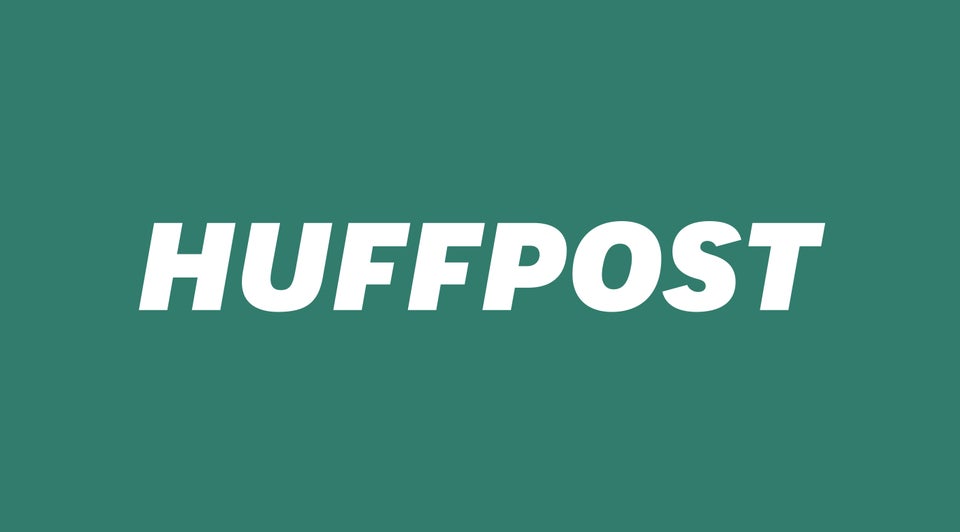 #TrumpCabinetBand Is How Twitter Stays Positive Wading Through The Swamp
Popular in the Community