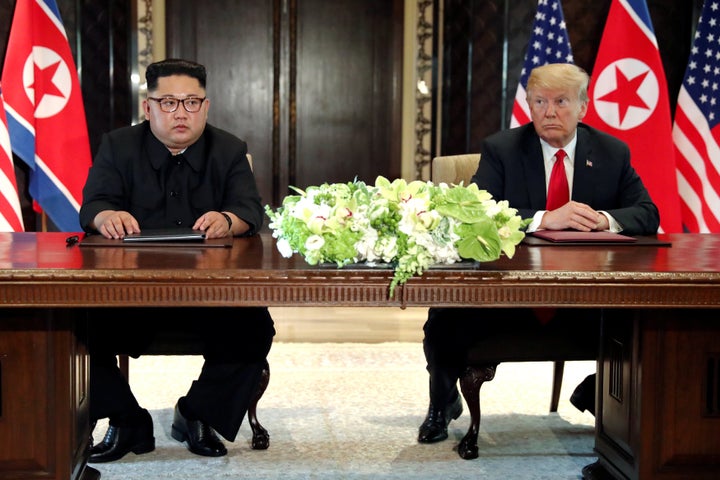 Trump arrived in Singapore on Sunday for the meeting, two days before he was scheduled to meet Kim. But sources told the Post that the president ― known for his distaste of international travel ― got bored and asked why he couldn't just meet Kim early.
"We're here now. Why can't we just do it?" Trump reportedly said.
He later backed down after Secretary of State Mike Pompeo and White House press secretary Sarah Huckabee Sanders said Trump might lose media coverage if he changed the date because an earlier summit would then take place on Sunday night in the U.S. About 2,500 reporters were registered to cover the event in Singapore, and many had yet to arrive.
The president wasn't able to get through the meeting without a subtle jab at the free press, however. He was recorded telling Kim that reporters "never stop" as the pair was being photographed and asked questions by the media just minutes after they first met.
The Post on Thursday also noted that Trump took notice of the kindness with which North Korean state-run television ― owned and operated by the Kim dictatorship ― treated the country's leader. Much of the important news in the North is read by an enigmatic presenter named Ri Chun-hee, and the U.S. president said she was kinder to Kim than even Fox News was to his administration.
Sources told the outlet that Trump joked Ri should get a job in America instead.
Popular in the Community