"We'll see," Trump said, while exiting St. John's Episcopal Church in Washington after a reporter asked him whether he planned to attack North Korea.
He met later Sunday at the White House with Secretary of Defense Jim Mattis and other national security officials.
After the session Mattis warned that any attack on the U.S. or its allies would spur "a massive military response" that would be "both effective and overwhelming."
"We have many military options" he told reporters outside the White House, and Trump wanted to be briefed on them.
"We made clear that we have the ability to defend ourselves and our allies ― South Korea and Japan ― from any attack, and our commitments among the allies are ironclad," Mattis said.
North Korean leader Kim Jong Un "should take heed of the United Nations Security Council's unified voice," he added. "All members unanimously agreed on the threat North Korea poses, and they remain unanimous in their commitment to the denuclearization of the Korean Peninsula, because we are not looking to the total annihilation of a country, namely North Korea. But as I said, we have many options to do so."
Nikki Haley, the U.S. ambassador to the U.N., said on Twitter that she had called for an emergency meeting of the security council on Monday morning.
Earlier Sunday, Trump tweeted that the North Korean regime's "words and actions continue to be very hostile and dangerous to the United States." He was also quick to continue his criticism of China and South Korea's tactics in dealing with their neighbor.
The North claims it detonated a hydrogen bomb on Sunday, and although analysts have expressed skepticism, Japan's Chief Cabinet Secretary, Yoshihide Suga, said Tokyo could not yet dismiss the possibility that it was indeed an H-bomb ― a weapon even more powerful than the atomic bombs dropped on Hiroshima and Nagasaki during World War II.
The North Koreans successfully conducted their first two intercontinental ballistic missile (ICBM) tests in July ― a feat Trump had previously dismissed as an impossibility.
Pyongyang's ICBM launches and claims that it had reached the ability to strike the U.S. mainland sparked a heated war of words between Kim and Trump, who vowed in August to respond with "fire and fury" if North Korea continued to threaten the U.S.
As world leaders called for calm amid the rising tensions, Trump doubled down on his comment days later, suggesting that perhaps it "wasn't tough enough."
This article has been updated with comments from U.S. Defense Secretary Jim Mattis.
Clarification: The headline of this article has been amended to reflect that the test on Sunday was a nuclear test, and the article to reflect that previous recent tests have been missile tests, all as a part of North Korea's nuclear weapons program.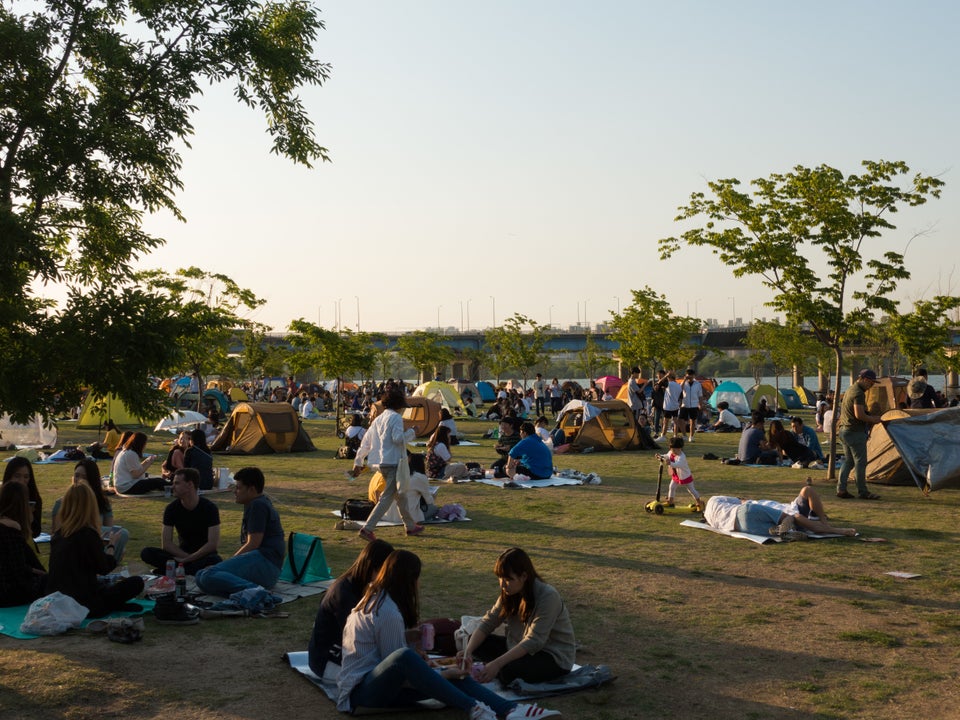 North Korea and South Korea
Popular in the Community