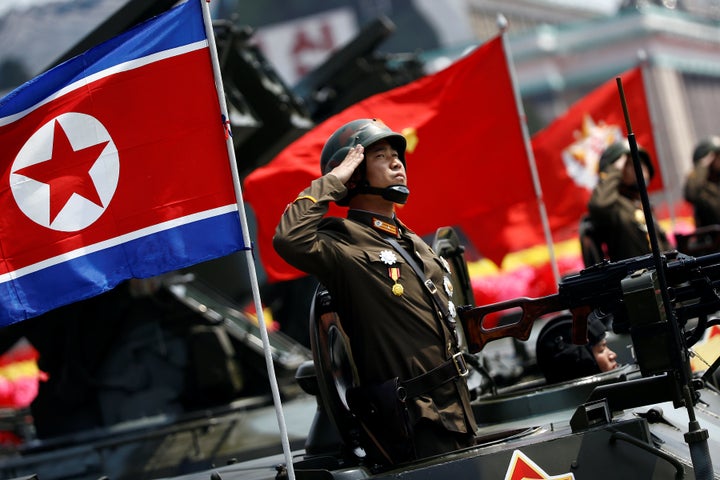 The nuclear danger in North Korea is serious and growing. In response, it's time to turn to the diplomatic model successfully applied in Iran. The newly elected president of South Korea, Moon Jae-in, is a proponent of negotiating with Pyongyang and could be a valuable ally for the United States in attempting to reach a diplomatic solution.
Punitive measures and military threats against North Korea have not worked in the past and are unlikely to succeed now. The leaders of North Korea will not give up the bomb until they feel more secure. The more threatened they feel, the more they cling to the bomb for survival.
Instead of pressure and provocation that could lead to war, we need a package of measures that combines the threat of more pressure with a comprehensive set of inducements that could persuade the regime to accept limitations on its nuclear program. Research I published for the Carnegie Commission on Preventing Deadly Conflict shows how sanctions and incentives together can be effective for nonproliferation diplomacy.
"The leaders of North Korea will not give up the bomb until they feel more secure."
The Iran nuclear deal is a model for creatively packaging pressures and inducements. The U.S. joined with the European Union and the U.N. Security Council to impose stringent sanctions that significantly constrained Iran's economy while also offering inducements: promising to lift sanctions and renew trade in exchange for nuclear restrictions. The deal worked: the threat from the Iranian nuclear program is now diminished. U.N. inspectors certify that Iran remains fully in compliance.
As with the Iran deal, it will be necessary at the outset to be realistic about objectives. A fully denuclearized Korean peninsula is not feasible in the near term, so we need to set our sights lower and seek a halt to further nuclearization. This was also the goal in the Iran negotiations — achieving a verifiable halt to further nuclear development.
Diplomatic success will require cooperation with China. Beijing agrees with the U.S. on wanting to halt further nuclearization. They have supported U.N. sanctions against North Korea and would be prepared to offer an inducement package of economic assistance and security guarantees. But China is opposed to any action that might bring down the regime, which could create a huge economic and refugee crisis, not to mention the threat of possible war spreading across the border.
"Like with Iran, the U.S. should promise to lift sanctions and renew trade in exchange for nuclear restrictions."
If the U.S. and China can agree on a joint strategy (nuclear freeze, no regime change, a package of sanctions and incentives), they will have the support of their partners in the six-party talks (along with South Korea, Japan and Russia) and the U.N. Security Council.
The diplomatic strategy should include a credible threat of more effective sanctions. The latest report from a U.N. Security Council panel of experts identifies a number of steps for ratcheting up pressures on the financial and commercial networks that sustain the regime's weapons program.
These and other sanctions measures should be incorporated into a new Security Council resolution that would go into force if North Korea refuses to negotiate or does not agree to verifiable steps toward restricting its program. As with the Iran model, the proposed resolution would include a commitment to lift sanctions when the regime accepts a verified freeze on its nuclear program.
"As a confidence-building measure, the U.S. should suspend planned military exercises with South Korea."
Stronger sanctions would be combined with a set of security, diplomatic and economic inducements designed to encourage denuclearization. Examples of such steps include:
Renewing the security guarantee the U.S. offered in 2005 pledging not to attack North Korea with conventional or nuclear weapons.

Suspending planned military exercises with South Korea as a confidence-building measure.

Beginning discussions aimed at ending the state of war that still exists with North Korea and moving toward diplomatic normalization.

Providing support for economic development and a reliable supply of electricity.
The inducements could be offered sequentially in discreet packages and delivered as reciprocal responses to specific verifiable steps toward nuclear restraint.
There's no guarantee that the proposed strategy will work, of course, but it is the most viable approach, the least bad option among the undesirable choices available. It offers a chance to contain the North Korean nuclear threat before it gets out of hand while lowering political tension and reducing the risk of war.
Related
Before You Go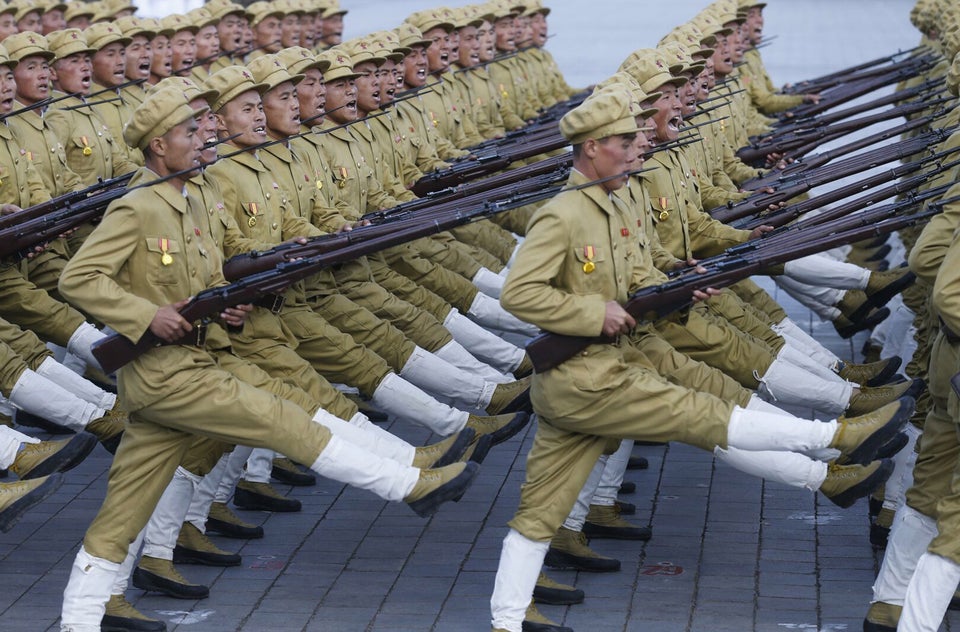 North Korea Military Parade
Popular in the Community