Dickerson asked Trump if Obama had given him advice.
"He was very nice to me, but after that, we've had some difficulties. So it doesn't matter. You know, words are less important to me than deeds, and you saw what happened with surveillance," Trump said in response.
Dickerson pressed the president on whether he still stood by the wiretapping claim. Trump wouldn't say, but claimed "our side has been proven very strongly."
"You can figure that out yourself," he said. "I don't stand by anything. You can take it the way you want. I think our side has been proven very strongly, and everybody has been talking about it."
Dickerson repeatedly asked Trump to elaborate, but to no avail.
"I just wanted to find out. You're the president of the United States. You said he was sick and bad," Dickerson said, referring to Trump's tweets on his allegation against Obama. "I want to know your opinion."
"I gave you my opinion," Trump said.
After several more refusals to answer, Trump dismissed Dickerson and ended the interview, angrily walking back to his desk.
"OK, it's enough. Thank you. Thank you very much," the president said.
Watch the full interview above. The relevant portion begins around 7:30.
Before You Go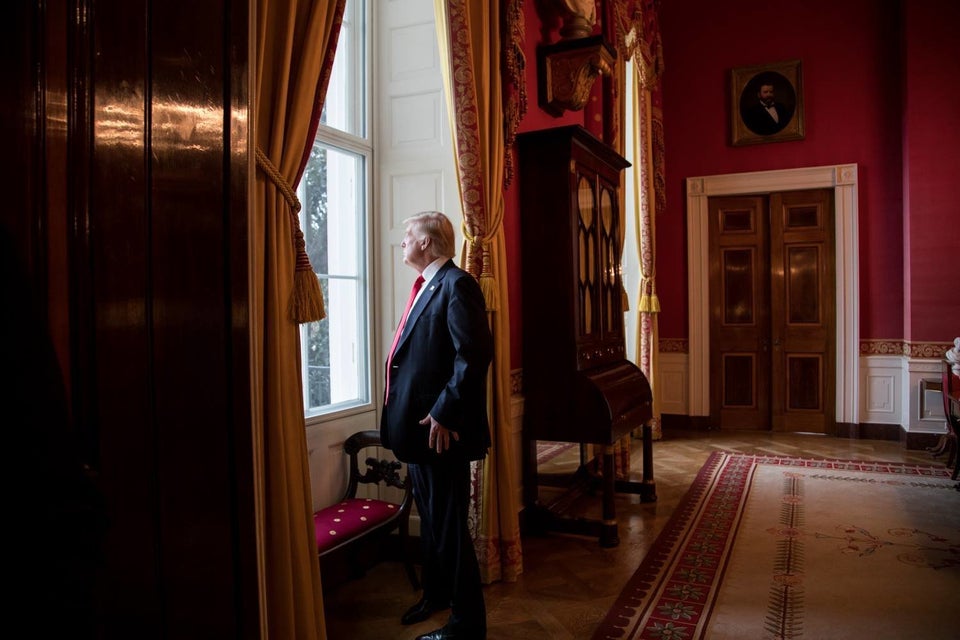 Trump's First 100 Days
Popular in the Community