WASHINGTON — President Donald Trump is crafting an executive order aimed at reversing the Obama administration's permanent ban on oil drilling in large swaths of the Arctic and Atlantic oceans, according to two reports.
Trump's order will direct the Interior Department to develop a new five-year oil and gas leasing program, replacing one finalized by the previous administration in November, according to Bloomberg. It will also begin the process of revoking former President Barack Obama's decision to permanently block drilling in 115 million acres in the Arctic and 3.8 million acres in the north and mid-Atlantic Ocean.
Citing environmental concerns, the Interior Department in November instituted a temporary ban on drilling in the Arctic's Beaufort and Chukchi seas between 2017 and 2022, thereby limiting offshore drilling to the Gulf of Mexico and Alaska's Cook Inlet. One month later, Obama used his executive authority to extend permanent protections, relying on a provision of the 1953 Outer Continental Shelf Lands Act.
An Obama administration official said at the time that "no president has ever acted to reverse an indefinite withdrawal" and that the permanent ban would "stand the test of time." The American Petroleum Institute, an industry trade group, however, said "there is no such thing as a permanent ban" and that it was looking forward to working with the Trump administration on "fulfilling the will of American voters on energy production."
Should he issue it, Trump's order will almost certainly face a legal challenge. But it comes as no surprise that the president would seek to undo Obama-era environmental protections. Since taking office, Trump has acted quickly to derail America's actions to combat climate change, a crisis he has dismissed as "bullshit" and a "hoax."
Jacqueline Savitz, a senior vice president for the nonprofit group Oceana, warned in a statement Friday that expanding offshore drilling in the Arctic and Atlantic would "put vibrant ocean ecosystems at risk and be bad for business."
"In the Arctic, companies have been given every opportunity to find oil, have failed at every turn, and have now abandoned almost all of the leases they owned," she said. "A major spill would be devastating for important ocean resources, and there is no proven way to clean up spilled oil in sea ice. There is simply no good reason to sell leases now in one of the most remote, dangerous and risky places on earth."
"The administration can stare all day at the statute Obama used to protect large parts of the Arctic and Atlantic, but they won't find a syllable allowing Trump to revoke those protections," he said. "Neither will the courts."
Related
Before You Go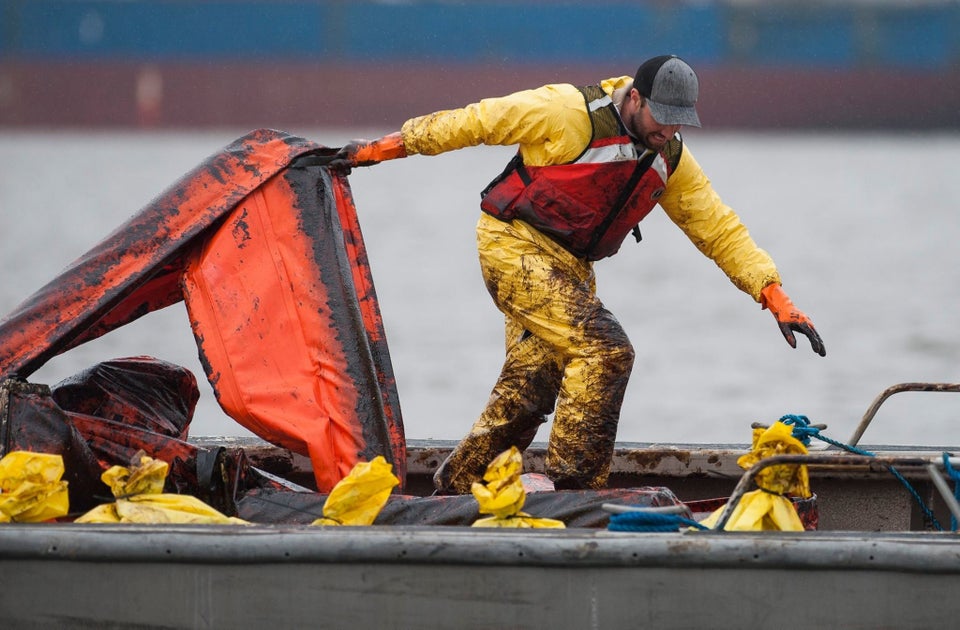 Recent Oil Spills
Popular in the Community