 WASHINGTON -- The writing has been on the wall for the business owners inside the historic Old Post Office Pavilion. They've known that the federal government, which controls the building, has wanted to find a better -- and more profitable -- use for the Pennsylvania Avenue landmark that's popular with tourists but has nonetheless languished in recent years.
But now, the end seems near for the business owners.
Park and his family have been looking around Virginia and D.C. for places to move the shop. "But it's hard. You won't find anywhere else with this kind of rent," he said, which he noted was much lower than any other property he's seen.

Park has been trying to persuade his family to open a food truck because they wouldn't have to pay rent. But he said he's worried about the competition their truck may face from other vendors outside the pavilion. Though he said the pavilion's many souvenir shops are extremely competitive because they all offer similar products, "food's not as competitive" there.
The business owners have been in limbo for many years as tourist traffic wavered and the federal government couldn't figure out what to do to inject new life into the building.
Sept. 11, 2001, an earth-shaking date for the entire tourist business in Washington, hit few places harder than the Old Post Office. The already forbidding entrances were barred further by metal detectors and security guards, creating lines to get in—not just for tourists, but also for all the building's employees, as well as for workers from nearby federal offices on their lunch breaks.

In the mid-2000s, according to an internal GSA PowerPoint presentation weighing what to do with the facility, tenant satisfaction here was lower than in any other administration-run building in the region, and the shops were generating no net income. After GSA floated the idea of private redevelopment, receiving 20 responses from developers to a call for expressions of interest, occupancy declined even further. Tenants figured renovation was just around the corner, but the process was called off. Meanwhile, a modern food court in the newer Ronald Reagan International Trade Center siphoned off customers. Making matters worse, shopkeepers say, management stopped advertising the businesses inside the Post Office—print ads disappeared from newspapers, and there's almost no signage on the outside of the building that would indicate you can get a sandwich for $5.25 inside.
While business owners know their days are numbered, it's still unclear when they'll be forced to close.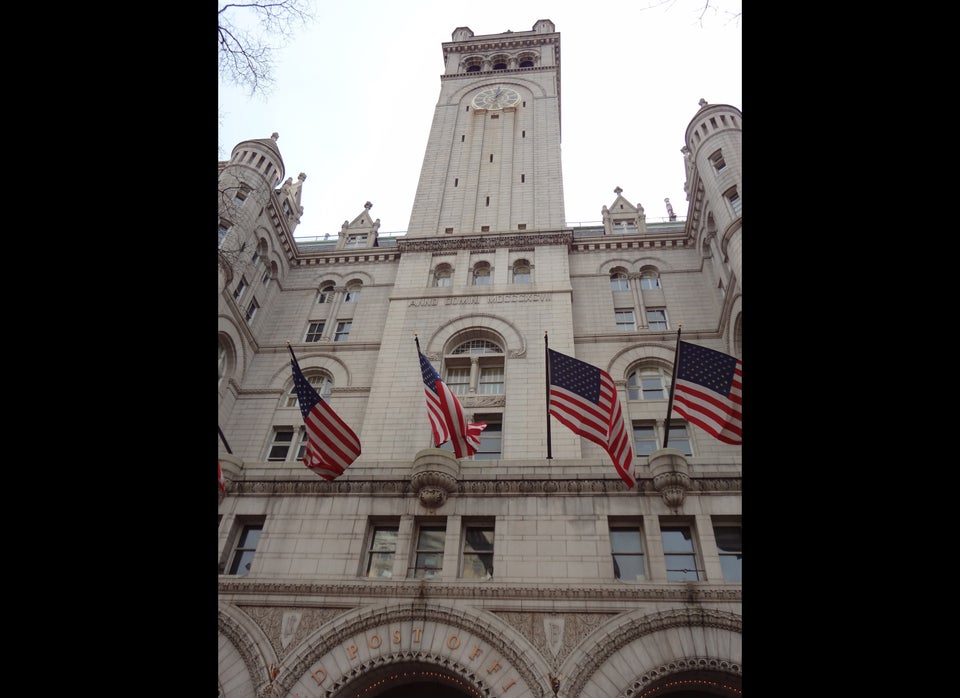 Old Post Office Pavilion
Related
Popular in the Community