President Donald Trump's commission on opioid abuse urged the administration to take immediate action by declaring the epidemic a national emergency and expanding access to treatment to alleviate the crisis.
"With approximately 142 Americans dying every day, America is enduring a death toll equal to September 11th every three weeks," the commission said in a report issued Monday.
"Your declaration would empower your cabinet to take bold steps and would force Congress to focus on funding and empowering the executive branch even further to deal with this loss of life," the report said. "It would also awaken every American to this simple fact: If this scourge has not found you or your family yet, without bold action by everyone, it soon will."
Four states ― Arizona, Florida, Maryland and Virginia ― already have designated opioid addiction as a public health emergency.
A White House statement said the administration will "immediately" begin reviewing the panel's recommendations.
Among other measures, the commission urges Trump to broaden treatment availability by supporting the elimination of a Medicaid provision that prohibits federal money from going to residential mental health and substance use facilities that have more than 16 beds.
The panel also calls for all treatment facilities to offer medication-assisted treatments (MAT), like buprenorphine, which have been proved effective but have historically faced institutional resistance.
Acting White House drug czar Richard Baum said he was "encouraged" by the report.
"Addressing the opioid epidemic is a top priority for the president and the White House Office of National Drug Control Policy," Baum said in a statement. "The good news is that the administration is already working on several of these recommendations, including improving our abilities to detect fentanyl [an opioid pain medication], increasing access to medication-assisted treatment, and looking at ways to improve prescriber education."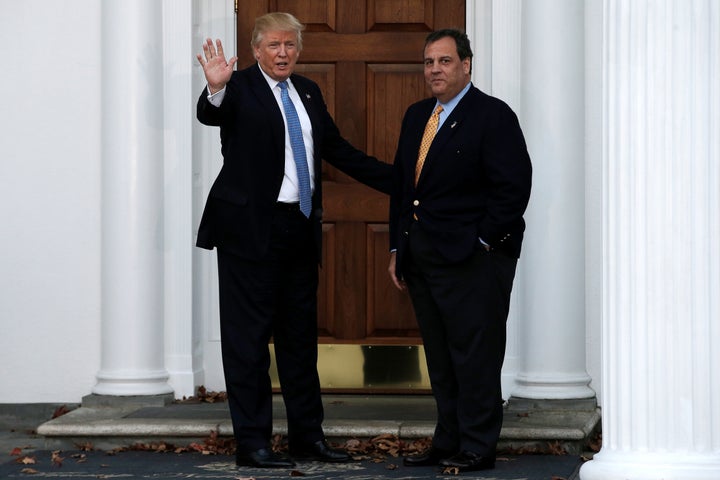 Regina LaBelle, the former chief of staff at the drug control office during the Obama administration, said the report was "heading in the right direction," but stressed the importance of offering MAT to patients at treatment facilities.
LaBelle, in an email to HuffPost, said she is concerned "that increasing residential treatment without expanding medication assisted treatment at those facilities could have unintended consequences."
"As it states in the report, only about 10% of residential treatment facilities provide medication-assisted treatment," she said. "This needs to be greatly increased to bend the curve of opioid overdose mortality."
The commission focuses on the role prescription drugs have played in the opioid epidemic, saying that addiction problems often start not on street corners, but "in doctor's offices and hospitals in every state in our nation."
In 2015, the amount of opioids prescribed in the U.S. was "enough for every American to be medicated around the clock for three weeks," the report says.
A separate study published in July found that more than one third of U.S. adults were prescribed opioid medications in 2015. About 5 percent were misusing the prescriptions, while 1 percent had an opioid use disorder.
Trump assembled the opioid task force in March, and named as its head New Jersey Gov. Chris Christie (R), who spoke passionately about drug abuse and addiction during his failed 2016 presidential campaign. It also includes officials from state governments, law enforcement and the medical community.
The panel was initially due to release its first report in late June, but the commission's first meeting came just weeks before that deadline, leading to a delay. The commission is still slated to release a final plan to Trump on Oct. 1.
""It's not possible to imagine this agenda working with a rollback of the Medicaid expansion and hundreds of millions of dollars in cuts to federal funding.""
Last November, then-Surgeon General Dr. Vivek Murthy issued a 400-page report on alcohol and drug abuse that called for "cultural change in how we think about addiction." His recommendations included adding addiction screening in primary health care settings and hospitals, creating drug-recovery high schools and colleges, and starting community forums to emphasize that addiction is a medical problem, not a choice.
Joshua Sharfstein, an associate dean at the Johns Hopkins Bloomberg School of Public Health, told HuffPost the commission may face one hurdle it might not be able to overcome: the president himself, who has supported huge cuts to Medicaid, seemingly in conflict with some of the panels key recommendations.
"I did take note that a number of the ideas require a strong Medicaid program," Sharfstein said. "It's not possible to imagine this agenda working with a rollback of the Medicaid expansion and hundreds of millions of dollars in cuts to federal funding."
Here's a breakdown of the panel's other recommendations:
Improve medical education training for opioid prescribing with a program to teach professionals about the risks of developing a substance use disorder.
Increase access to the opioid overdose reversal drug naloxone by crafting model legislation for states that would allow prescribers to dispense the drug. The new law should require the prescription of naloxone along with any high-risk opioid prescriptions. Equip all law enforcement agencies in the U.S. with naloxone.
Send resources to federal law enforcement agencies and the Postal Service to help them expand fentanyl detection capabilities

.

Provide federal funding and technical support to improve interstate sharing of data collected by prescription drug monitoring programs to prevent the misuse of prescription painkillers and other drugs. Ensure that federal health care systems, including at the Department of Veterans Affairs, achieve this data sharing by July 1, 2018.

Pass a law to permit the sharing of patient substance use disorder history among health care providers and the patients' families.
Enforce the Mental Health Parity and Addiction Equity Act to ensure that mental health and substance use disorders get equal treatment under health plans

.
Jason Cherkis contributed to this report.
Support HuffPost
The Stakes Have Never Been Higher
Popular in the Community