Trump's pardon claim came after The Washington Post reported that he had inquired with his lawyers about how pardons work and speculation he is considering pardons for aides, his family, and even potentially himself.
It's unclear if he actually could legally pardon himself. The Constitution's presidential pardon provision does not explicitly ban the president from doing so. But Elizabeth Holtzman, a former Democratic congresswoman who served on the House Judiciary Committee during the Watergate scandal, argued in a Post op-ed this month that the president pardoning himself would undermine the entire constitution.
"A presidential self-pardoning power would seriously undermine the rule of law. If presidents could self-pardon, they could engage in monstrously wrongful and criminal conduct with impunity," she wrote. "That would utterly violate the framers' belief in a limited presidency and in the idea that no president is above the law."
Amid reports the White House is gearing up to try and discredit an investigation by special counsel Robert Mueller into Russia ties, Trump also questioned why investigators weren't looking into potential offenses he alleged his 2016 Democratic presidential rival Hillary Clinton and James Comey, the former FBI director, may have committed.
Trump also addressed an August 2015 comment by Anthony Scaramucci, his new communications director, in which Scaramucci called him a "hack politician." Scaramucci apologized for the comment Friday and said the president brings it up with him "every 15 seconds." The comment apparently was still on Trump's mind Saturday, because he said Scaramucci had always wanted to endorse him.
Before You Go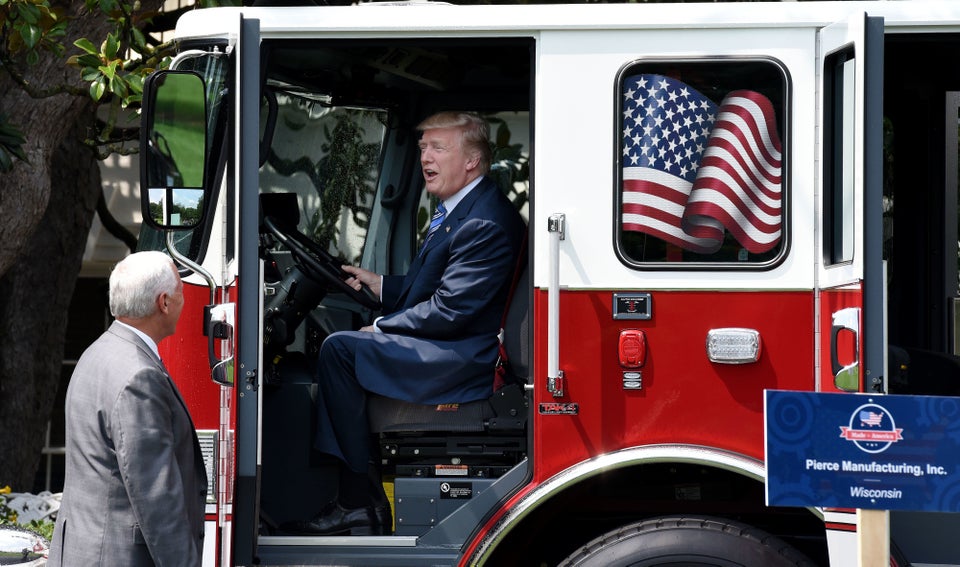 Trump's 'Made In America' Week
Popular in the Community