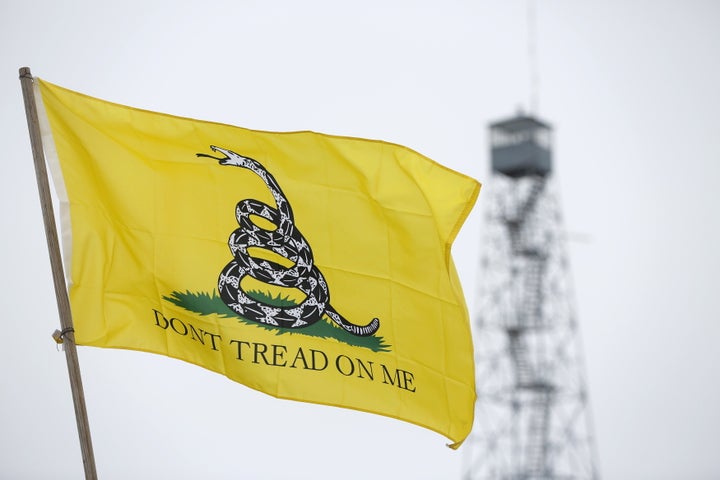 WASHINGTON ― President Donald Trump issued pardons on Tuesday for two men convicted of arson whose cause had been championed by right-wing militias and sparked the armed occupation of the Malheur National Wildlife Refuge in 2016.
Trump signed full pardons for Dwight Lincoln Hammond Jr. and Steven Hammond, a father-son team convicted in 2012 on two counts of arson on federal land in connection with fires in 2001 and 2006. The trial judge in their case ignored the five-year mandatory minimum imposed by Congress and sentenced them to shorter terms, but the U.S. Court of Appeals for the 9th Circuit ordered them to be re-sentenced.
The Hammonds were given five years, with credit for time served, in 2015. Following their re-sentencing, their supporters began an armed occupation of the Malheur National Wildlife Refuge in southeastern Oregon.
The pardons fit into a trend for Trump, who has taken to using his clemency powers in cases that have drawn attention in conservative media. Trump also issued pardons for former Arizona Sheriff Joe Arpaio, former Bush administration official Scooter Libby, right-wing media provocateur Dinesh D'Souza, and Kristan Saucier, a Navy sailor convicted of unlawful possession of national defense information who championed his case on Fox News.
In a statement, White House press secretary Sarah Huckabee Sanders said that evidence against the Hammonds was "conflicting" and noted the trial judge's opposition to imposing the required mandatory minimum sentence. The statement said the Obama administration's decision to appeal the shorter sentence was "overzealous" and unjust.
"The Hammonds are devoted family men, respected contributors to their local community, and have widespread support from their neighbors, local law enforcement, and farmers and ranchers across the West," Sanders said. "Justice is overdue for Dwight and Steven Hammond, both of whom are entirely deserving of these Grants of Executive Clemency."
Jennifer Rokala, executive director of the Center for Western Priorities, said the pardon sent a "dangerous message to America's park rangers, wildland firefighters, law enforcement officers, and public lands managers. President Trump, at the urging of Interior Secretary Ryan Zinke, has once again sided with lawless extremists who believe that public land does not belong to all Americans."
The Hammonds had previously been accused of making death threats against federal officials and were arrested in 1994 after trying to stop federal workers from fencing off a canal at Malheur. Dwight Hammond had reportedly "threatened to kill" the manager of the refuge that the Hammonds had used for their cows.
This article has been updated to include comments from Jennifer Rokala.
Ryan Reilly is HuffPost's senior justice reporter covering the Justice Department, federal law enforcement, criminal justice and legal affairs. Have a tip? Reach him at ryan.reilly@huffpost.com or on Signal at 202-527-9261.
Popular in the Community