President Donald Trump pardoned I. Lewis "Scooter" Libby Friday, the former chief of staff to Vice President Dick Cheney who was convicted in 2007 of perjury and obstruction of justice after a leak that disclosed a CIA agent's name.
"I don't know Mr. Libby, but for years I have heard that he has been treated unfairly," Trump said in a statement from the White House. "Hopefully, this full pardon will help rectify a very sad portion of his life."
Cheney issued a statement about the pardon.
"Scooter Libby is one of the most capable, principled, and honorable men I have ever known. He is innocent, and he and his family have suffered for years because of his wrongful conviction," the former vice president said.
Libby was charged in 2005 with lying to the FBI, perjury and obstruction of justice following an investigation into who leaked the identity of Valerie Plame, a covert CIA operative at the time, to various journalists. Libby, according to prosecutors, lied about where he learned of her identity and what he discussed with reporters.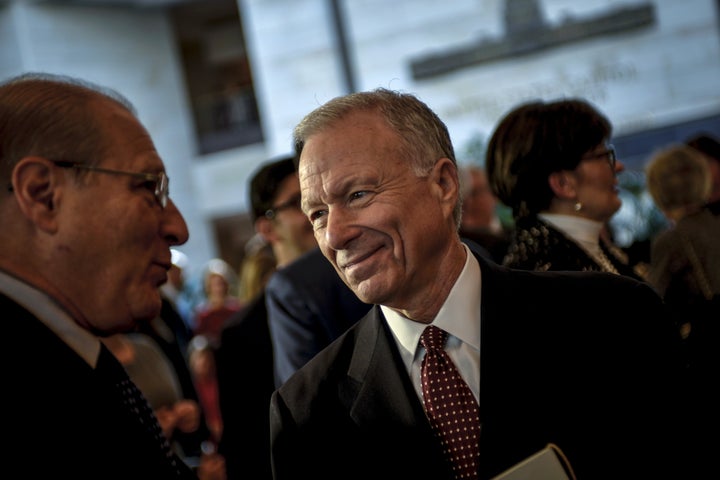 He pleaded not guilty but resigned from his position and was disbarred until 2016. He was also sentenced in 2007 to 30 months in prison and fined $250,000 for his role in the leak case.
President George W. Bush refused to grant a pardon to Libby, despite Cheney pushing for it, although the former president did commute Libby's 30-month prison sentence.
Former Deputy Secretary of State Richard Armitage eventually admitted in 2006 that he was the one who inadvertently revealed Plame's identity.
Plame released the following statement on Libby's pardon:
President Donald Trump has granted a pardon to I. Lewis "Scooter" Libby on the basis that he was "treated unfairly". That is simply false. Libby was convicted of obstruction of justice and perjury in a fair trial. President George W. Bush closely reviewed the facts in the case at the behest of Vice President Dick Cheney, who urged a pardon. Both the President and the Vice President willingly testified themselves. President Bush declined to issue a pardon, stating "I respect the jury's verdict."  He added, "And if a person does not tell the truth, particularly if he serves in government and holds the public trust, he must be held accountable." President's Trump's pardon is not based on the truth.
Trump's most controversial pardon to date was that of former Arizona sheriff Joe Arpaio last August. Arpaio had been convicted of criminal contempt for violating a federal judge's order to stop detaining individuals the sheriff believed were in the country illegally. Arpaio had a long history of discrimination and unlawful policing toward Hispanics. He's now running for Senate. 
This article has been updated with a statement from Plame. 
CORRECTION: A previous version of this story indicated that Libby was convicted in 2005 instead of 2007.
Calling all HuffPost superfans!
Sign up for membership to become a founding member and help shape HuffPost's next chapter