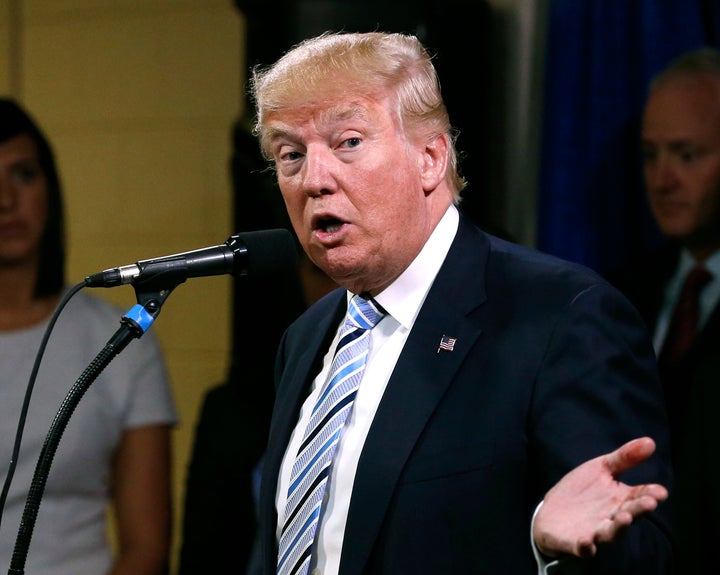 Donald Trump says that if he's elected president he'll scrap the global scheme to combat climate change and come up with a solution of his own. Depending on whom you talk to, this is either a terrifying prospect or a fool's errand.
In a Thursday speech about energy policy, the presumptive Republican presidential nominee doubled down on his pledge to completely rework the international climate agreement that 195 countries, including the U.S., adopted in December.
Earlier this month, Trump, who has denied the existence of climate change, told Reuters that, "at a minimum," he would be "renegotiating those agreements." He elaborated Thursday on his reasons for wanting to do so.
"Foreign bureaucrats are going to be controlling what we're using and what we're doing on our land and in our country. No way," Trump said during a press event ahead of his speech at an oil industry conference in North Dakota.
For the record, carbon emissions reductions that countries agree to make under the Paris deal are completely voluntary. One of the main criticisms of the agreement is that there's little way to enforce those reductions.
Trump didn't offer details Thursday on what a new climate accord would look like. 
While some foreign leaders have expressed alarm at his desire to renegotiate the deal, at least a few top-level climate officials don't seemed too worried about the candidate's pledge to rework an agreement diplomats spent years crafting. 
Most governments feel "quite calm" that the accord will go into effect, Laurence Tubiana, France's climate ambassador, told reporters Thursday, per climate change news site Climate Home.
Tubiana implied that the international community might not need the U.S. to follow through on the country's commitment to slash its emissions by 28 percent by 2025 in order to help keep planetary warming below 2 degrees Celsius above pre-industrial levels. Other countries have pledged to reduce various amounts depending on how much they currently emit and what they feel is feasible given their national circumstances.
"There's a vision of what we have to do," Tubiana said. "It was based on national decisions. Of course we want the U.S. on board, but it will not derail the orientation different countries have taken."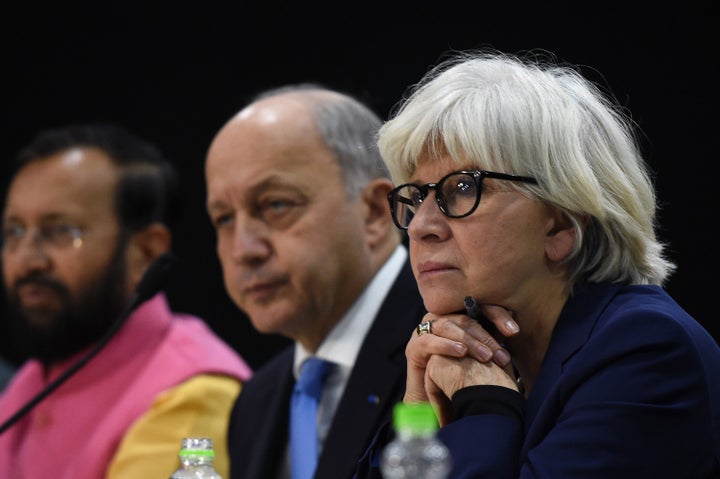 Tubiana's assessment might be overly optimistic. The ongoing participation of the U.S, as well as other large greenhouse gas emitters like China, will likely be crucial to ensuring that the world meets its emissions reductions goals, according to experts.
But Tubiana isn't the only top-ranking diplomat to dismiss Trump's position on the climate agreement.
Christiana Figueres, the outgoing head of the United Nations' top governing body on climate change, told Bloomberg this week that it's highly unlikely Trump would be able renegotiate a new climate deal if elected.
"First, you'd have to get support from U.S. citizens for that, and I doubt that would happen," Figueres said.
Even if Americans wanted a President Trump to rework the deal, she added, "you'd have to get 195 other countries back at the negotiating table with a willingness to renegotiate, and from someone who was involved the first time, I can only say, good luck with that."
The U.S. could simply walk away from the existing deal, but doing so would risk tarnishing U.S. credibility abroad, according to experts. Such a decision "would almost certainly trigger a major diplomatic backlash," Elliot Diringer, executive vice president of the nonprofit and nonpartisan Center for Climate and Energy Solutions, told reporters in April.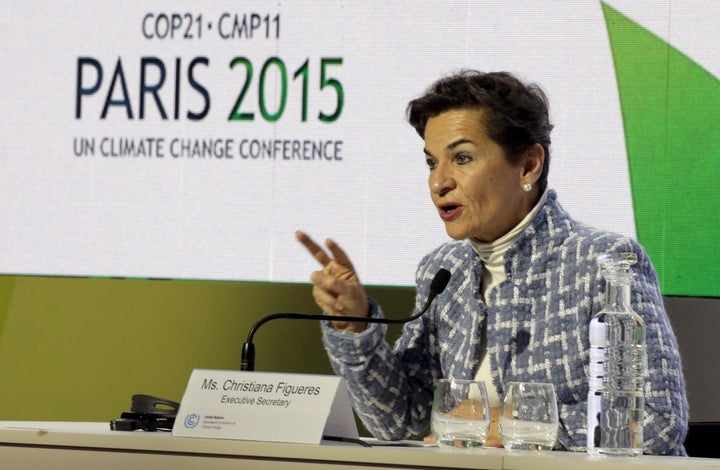 The U.S. is the world's second largest emitter of carbon dioxide, behind China, and is responsible for 16 percent of all carbon spewed into the atmosphere since 1990. But despite dragging its feet for decades, the U.S. recently has taken significant steps to reduce its contributions to climate change.
Federal and state tax credits are helping to expand renewable energy production, and President Barack Obama's Clean Power Plan, though currently tied up in the courts, promises to drastically cut carbon emissions from power plants. In addition, cheap natural gas is precipitating a switch away from coal-fired power generation in the country. 
If elected, Trump could reverse some of the gains made during the Obama administration, but he might not be able to fundamentally change the direction of energy policy in the country, an unnamed State Department official told the Guardian this week. 
Trump, who said Thursday he'd like to keep energy costs low, probably wouldn't raise natural gas prices, the official said. Nor is he likely to find much support for revoking tax incentives for renewable energy. 
Not everyone is so sanguine about Trump's position on the climate deal, however. French Foreign Minister Laurent Fabius said in a speech earlier this month that electing a climate denier to the presidency could derail the Paris agreement. 
Indeed it seems possible that Trump could throw a wrench in the U.S.'s efforts to reduce carbon emissions, which in turn might affect the way the rest of the world views the climate accord.
Trump vowed on Thursday to revoke President Obama's climate change rules, resuscitate the scrapped Keystone XL oil pipeline and stop contributing to emissions reductions programs abroad. If he were to make good on those promises, it could hinder the country's ability to meet emissions targets under the Paris deal.
And if the U.S. fails to live up to its commitment, there's a chance the entire deal could unravel. When diplomats reconvene in five years to renew and ratchet up their emissions targets, other countries might choose to avoid aggressive emissions reductions if they see that the U.S. has failed to meet its pledge. 
Fabius laid out the threat in stark terms: "If a climate change denier was to be elected, it would threaten dramatically global action against climate disruption," he said. "We must not think that everything is settled."
A representative for Donald Trump could not be reached for comment.
REAL LIFE. REAL NEWS. REAL VOICES.
Help us tell more of the stories that matter from voices that too often remain unheard.