"I really believe I'd run in there even if I didn't have a weapon, and I think most of the people in this room would have done that too," he said during a White House event with the nation's governors.
When later asked to clarify Trump's comments, White House press secretary Sarah Huckabee Sanders claimed that he didn't actually mean that he would "run in" to the school.
"I think he was just stating that as a leader, he would have stepped in and hopefully been able to help," she said.
Trump has previously expressed disgust for seeing blood, saying that "it's just not my thing."
In the same interview, he went on to describe a charity event at his Mar-a-Lago resort, during which he looked away when a man fell off the stage and started bleeding.
"He was right in front of me and I turned away. I didn't want to touch him … he's bleeding all over the place, I felt terrible," Trump said. "You know, beautiful marble floor, didn't look like it. It changed color. Became very red."
Last week, Trump proposed that one of the solutions to the nation's epidemic of school shootings should involve arming teachers, and that teachers who receive training to carry a weapon at school should receive a pay bonus.
"A teacher would have shot the hell out of him before he knew what happened," the president said Friday while addressing the Conservative Political Action Conference.
Earlier Monday, Florida attorney general and Trump ally Pam Bondi (R), similarly claimed that she would have gone after the shooter without a weapon.
Support HuffPost
The Stakes Have Never Been Higher
Before You Go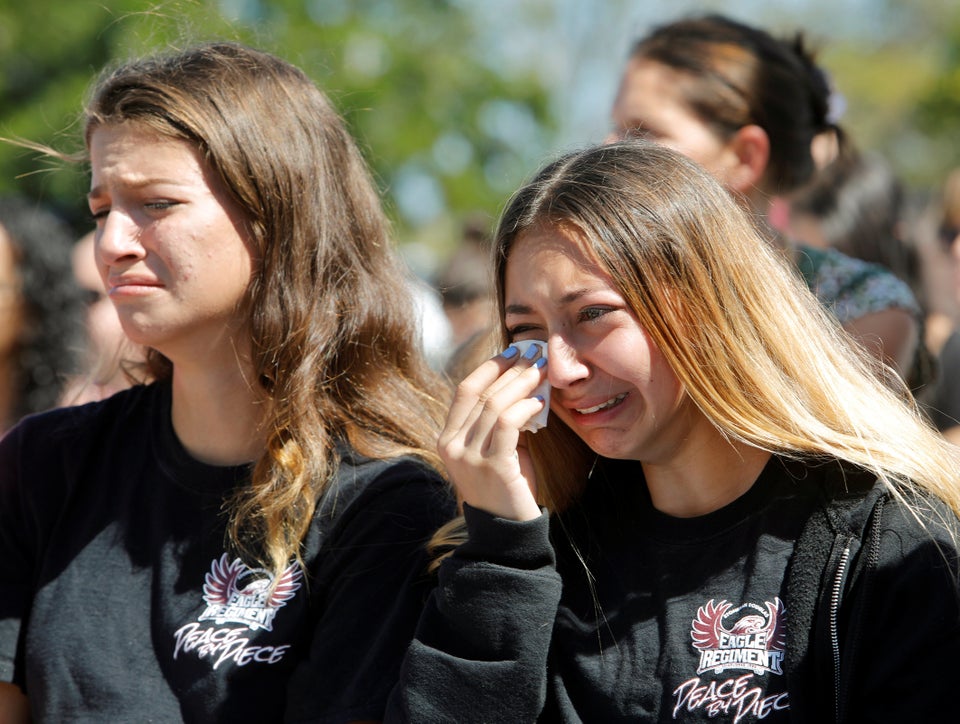 Florida Shooting Vigil
Popular in the Community