President Donald Trump called the governor of Guam on Friday to reassure him of the island's safety as nuclear tensions grow between the United States and North Korea.
Guam Governor Eddie Calvo (R) posted a video of the call on YouTube, in which Trump can be heard telling Calvo that the U.S. is "with you 1,000 percent." In the candid call, Trump asserted that the U.S. Pacific island territory was safe and called Calvo "a helluva guy."
"Eddie, I have to tell you, you've become extremely famous," Trump can be heard saying in the video. "All over the world, they're talking about Guam, and they're talking about you, and I think you're going to get tourism. I can say this, your tourism, you're going to go up like tenfold with the expenditure of no money, so I congratulate you."
His logic was that with images of the "beautiful" Guam being all over the news, people would be more interested in going there.
For his part, Calvo seemed thrilled by the call and expressed faith in the president.
"I have never felt so safe or so confident than with you at the helm," Calvo said, adding that "we need a president like you."
Not everyone is so confident.
Leaders around the world have called for calm and de-escalation, with the mayor of Nagasaki, Japan noting that "anxiety is spreading across the globe" that nuclear weapons may be deployed.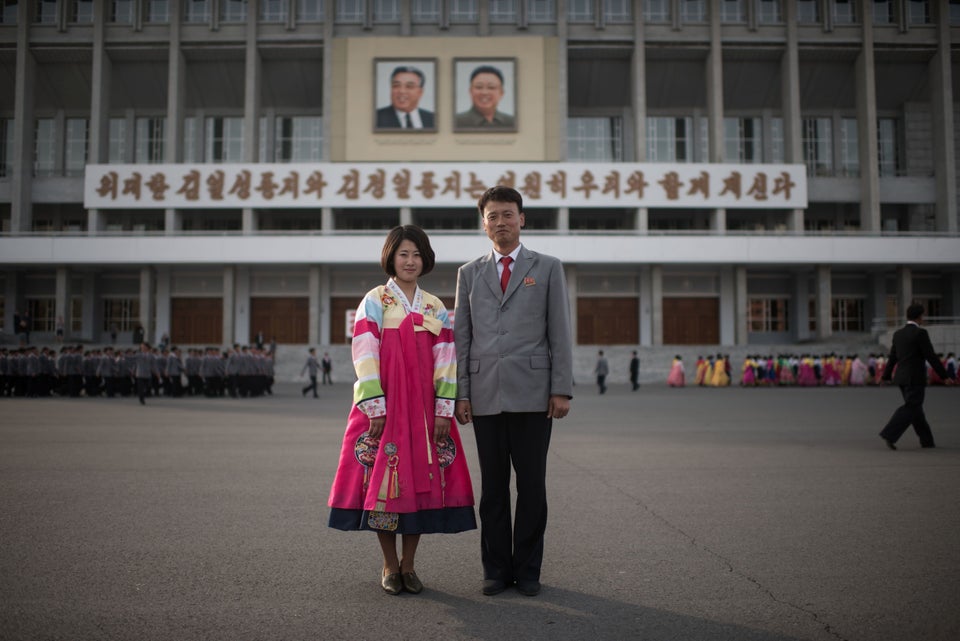 Stunning Portrait Series Shows The Faces of North Korea