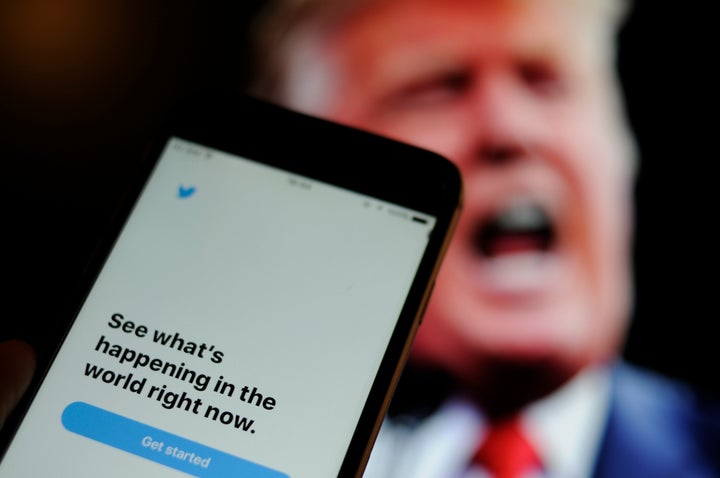 WASHINGTON ― The Hillary Clinton email controversy received an enormous amount of coverage during the 2016 presidential election, dogging the former secretary of state's campaign for months amid allegations from Republicans that she broke laws and put national security at risk.
The apparent lack of security concerning President Donald Trump's communications, meanwhile, hardly got any attention on Capitol Hill this week.
"I haven't heard any discussion about it," Sen. Susan Collins (R-Maine) said Tuesday.
According to the report, the GPS location trackers on both of Trump's devices have been deactivated. But he has reportedly gone for as long as five months without getting his Twitter phone checked by security experts, posing additional risks of hacking.
The significance of compromised presidential communications could be enormous. Trump often uses his cellphone to speak with friends, advisers, former business partners and lawmakers about the Russia investigation and sensitive issues like negotiations with North Korea. His reluctance to secure his personal communications could have already exposed him to domestic or foreign surveillance efforts.
Most Republicans who spoke to HuffPost about Trump's phone use on Tuesday said they were not aware of or had not yet read a Politico report concerning his cellphones. Some, like Sen. Ron Johnson (R-Wis.), acknowledged that secure phone lines are "something you need to be concerned about."
Sen. Jim Risch (R-Idaho), a member of the Senate Foreign Relations Committee, meanwhile, expressed confidence in the president's ability to exercise good judgment about how and with whom he communicates.
"I suspect the president of the United States is sophisticated enough to know what he should or shouldn't be talking about on an unsecured line," he said. "We all have unsecured and secured lines, and in the business we're in, it's just common knowledge what you talk about and don't talk about."
Some Democrats also shrugged off questions about Trump's cellphone use.
"I spoke to him quite a few times on the phone, so I'm sure people were listening in," Sen. Joe Manchin (D-W.Va.) quipped Tuesday.
He added that, as a rule, he doesn't discuss matters over the phone "that I didn't think I wanted people to hear." But when asked by HuffPost if he was concerned about the possibility that the president discusses sensitive matters on an unsecured phone line, Manchin said, "I hope he doesn't."
Sen. Chris Murphy (D-Conn.), a member of the foreign relations committee,  said he found the lack of security of Trump's cellphones "incredibly concerning." Murphy succinctly summed up, however, why it barely registered in Trump's Washington, where a new scandal or feud seems to pop up every day ― developments that may have consumed weeks in past administrations.
"It's somewhere in the middle of a list of a hundred things I worry about on a daily basis," Murphy said.
REAL LIFE. REAL NEWS. REAL VOICES.
Help us tell more of the stories that matter from voices that too often remain unheard.