The White House summoned the media to a last-minute photo op on Thursday evening, during which President Donald Trump made a series of cryptic comments while surrounded by "the world's great military people."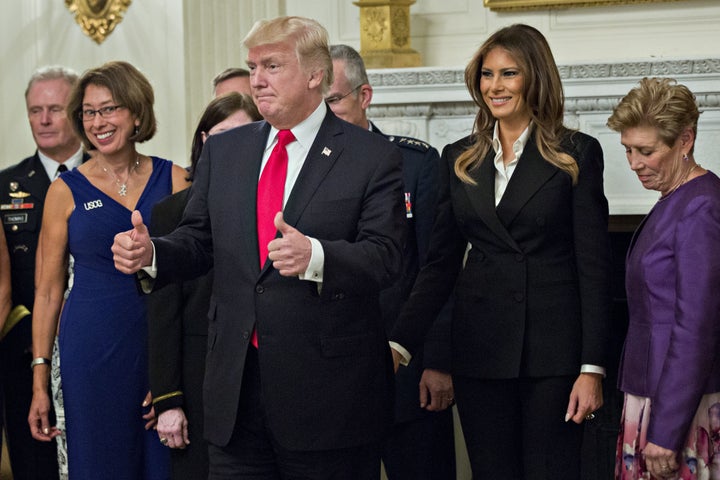 The short photo spray lasted about a minute.
"You guys know what this represents?" Trump asked reporters. "Maybe it's the calm before the storm."
"What's the storm?" a reporter asked. "On Iran? On ISIS? On what?"
"We have the world's great military people," Trump replied. "Thank you all for coming."
When pressed once more by NBC News' Kristen Welker on what the "storm" was, the president responded: "You'll find out."
Reporters at the gathering expressed confusion around the event ― which was called after the day's press "lid" was placed for the evening. A lid is called when the president has no more scheduled public appearances and is effectively done for the day. It was reinstated after photos were taken.
Before the photo spray was called, Trump was hosting a dinner with military officials and their spouses in the Blue Room of the White House. Those in attendance included Gen. Joseph Dunford, chairman of the Joint Chiefs of Staff, and Gen. Paul Selva, vice chairman of the Joint Chiefs.
Popular in the Community