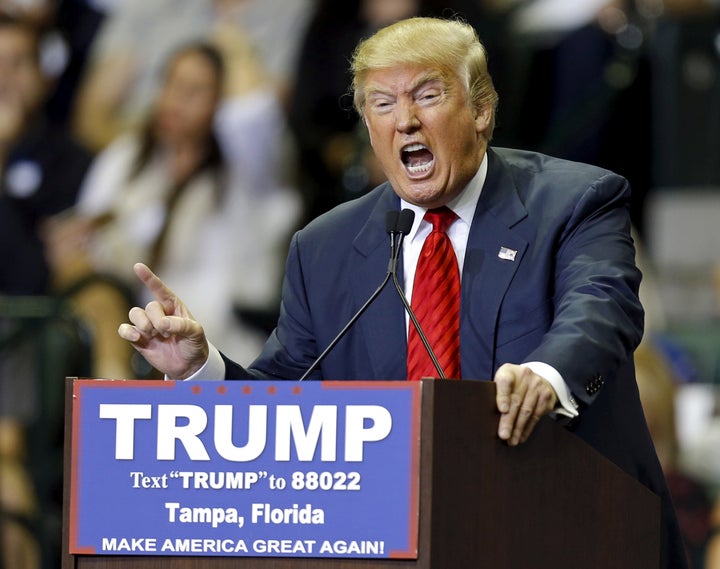 Trump garners a whopping zero percent of the electorate among African-American voters in key swing states, a slice of the population that lies at the intersection of two key constituencies.
The recent Wall Street Journal/NBC/Marist poll shows that among the entire Ohio electorate, Clinton and Trump tie at 39 percent. Across Pennsylvania, Trump trails Clinton by a 9-point margin. Yet among Ohio and Pennsylvania black voters, Trump's poll numbers are utterly appalling ― he yields zero percent of the black vote in these key swing states.
This comes as no surprise given Trump's penchant for espousing politically incorrect statements, many of which have traditionally alienated minority voters. And new research from Pew shows that over half of the electorate says that treatment of minorities is very important to their vote for president; in fact, 82 percent of black voters say this is among the highest issue on their 2016 agenda.
The Cook Political Report characterizes African-American voters as "the overlooked key to 2016." According to exit poll data from 2012, African-American voters accounted for Obama's margin of victory in seven key states: Pennsylvania, Ohio, Florida, Maryland, Michigan, Nevada and Virginia. "Without these states' 112 electoral votes," the Cook Political Report writes, "Obama would have lost decisively."
And Trump's abysmal poll numbers among black swing-state voters fares poorly in comparison to previously successful GOP candidates. George W. Bush, for instance, clinched 16 percent of the black vote in both Ohio and Pennsylvania in 2004.
Unfortunately for Trump, swing state black voters aren't the only segment of the population he should be concerned with winning over. He suffers among two other key slices of the electorate: white college educated voters and voters under 30.
According to the Pew Research Center, Clinton leads Trump by 25 points among voters under 30. In fact, even Libertarian candidate Gary Johnson pulls a greater portion of this segment of the electorate than Trump.
The GOP nominee even suffers among white college-educated voters, a demographic that not only constitutes one-third of the electorate but that Republicans have traditionally won since 1952. Among this group, Clinton crushes Trump by 16 percentage points, according to a Bloomberg poll. This signals trouble for Trump, chiefly when taking into account swing states where college-educated voters are a particularly dominant voting force, such as Virginia and Colorado.
Popular in the Community