President Donald Trump said Friday that he had met with the president of the Virgin Islands to discuss hurricane relief efforts.
Trump is the president of the U.S. Virgin Islands.
Trump made the slip-up while addressing the Values Voter Summit in Washington, D.C., becoming the first sitting president to appear at the anti-LGBTQ event. He was likely referring to meetings and calls he had with U.S. Virgin Islands Gov. Kenneth Mapp.
Trump on Friday addressed the U.S. government's response to Hurricanes Harvey, Irma and Maria. The storms left millions of Americans in ravaged areas, and some had no power or water for weeks. Puerto Rico received some of the worst damage from Maria, and local officials have repeatedly called for more help from the federal government. (Citizens of Puerto Rico and the U.S. Virgin Islands are American citizens.)
The president has been criticized for his response to the devastation in Puerto Rico. Much of the island has been without power in the weeks since Maria wreaked havoc there. Trump tweeted Thursday: "We cannot keep FEMA, the Military & the First Responders... in P.R. forever!"
He seemed to walk back that comment Friday.
"It's not even a question of a choice, we don't even want a choice. We're going to be there as Americans," Trump said.
Before You Go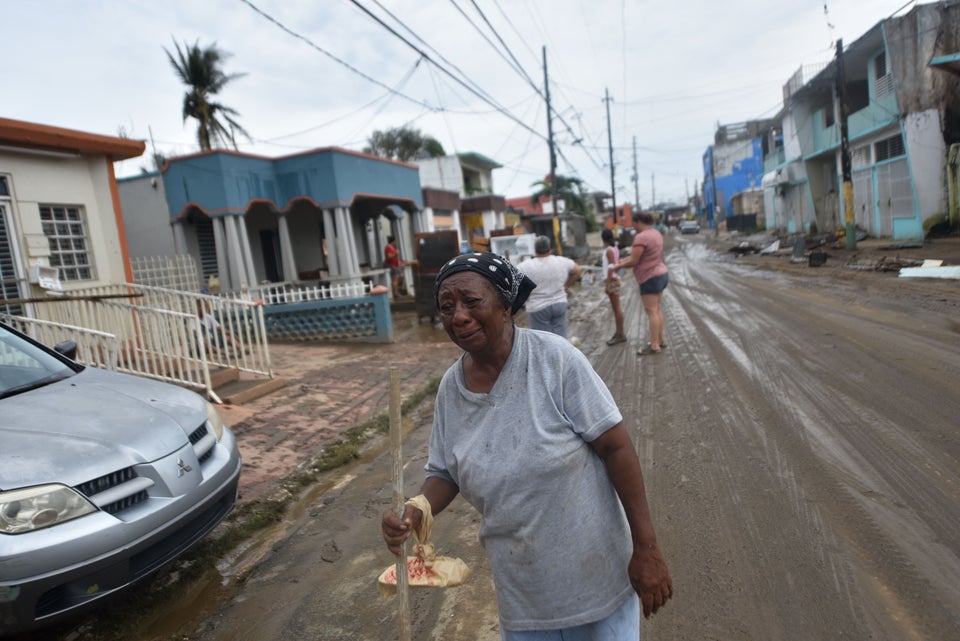 Puerto Rico Reeling After Hurricane Maria
Popular in the Community