President-elect Donald Trump will name an ultra-conservative surgeon, Rep. Tom Price (R-Ga.), to run the Department of Health and Human Services.
The choice, which Trump's transition team announced on Tuesday morning, would appear to signal Trump's determination to proceed with a major overhaul of federal health care programs ― including not just Obamacare, which Republicans have sworn to repeal, but also Medicare and Medicaid.
Price, 62, practiced as an orthopedist for about two decades before winning election to the House of Representatives in 2005.
Once in Congress, Price gained notoriety for his right-wing views ― first as chairman of the House Republican Study Committee, a group of conservative lawmakers, and then as a founding member of the Tea Party Caucus. A constant in his career has been a hostility to government interference with the practice of medicine.
That may help explain why Price has emerged one of Washington's most vocal and persistent critics of the Affordable Care Act. That law, which President Barack Obama signed in 2010, has helped more than 20 million people to get health insurance and made coverage available even to people with pre-existing medical conditions. It has also increased the underlying cost of insurance and raised taxes on the very wealthy.
In a prepared statement, Trump hailed Price as "a renowned physician" and "go-to expert on healthcare policy. ... He is exceptionally qualified to shepherd our commitment to repeal and replace Obamacare and bring affordable and accessible healthcare to every American."
Democrats reacted to the news harshly, noting Price's history of criticizing major federal health programs ― as well as his strong opposition to abortion rights.
"Congressman Price has proven to be far out of the mainstream of what Americans want when it comes to Medicare, the Affordable Care Act, and Planned Parenthood," said Sen. Charles Schumer (D-N.Y.), the incoming minority leader. "Nominating Congressman Price to be the HHS secretary is akin to asking the fox to guard the hen house."
Republicans have long promised that they would replace Obamacare, rather than simply repeal it. By tapping Price, Trump is enlisting one of the few Republican lawmakers who have actually taken that vow seriously ― to the point of writing a detailed piece of legislation.
The "Empowering Patients First Act," as it is known, would gut Obamacare's regulation of insurance plans, reduce the total financial assistance going to people buying private coverage and rescind entirely the law's expansion of Medicaid for the poorest Americans.
Insurers could resume some of the practices that Obamacare now prohibits ― like selling bare-bones plans and, in some cases, denying coverage to people with pre-existing conditions. Price's proposal would offer people tax credits, but there'd be no guarantee the credits could actually pay for comprehensive coverage.
The result, according to one analysis, would be less government spending and regulation ― as well as lower taxes on the rich. Many younger and healthier people would get access to cheaper insurance, particularly if they were comfortable with plans that had minimal coverage or gaps in benefits.
But a scheme like Price's would also mean fewer people covered and, almost certainly, less financial protection for people with the worst medical conditions.
"It would likely leave many of the 20 million people losing coverage they now receive under the Affordable Care Act without health insurance and going without needed care," Edwin Park, vice president for health policy at the Center on Budget and Policy Priorities, told The Huffington Post.
In 2015, Price was a chief architect of legislation to repeal Obamacare using the budget reconciliation process ― a special legislative procedure, reserved for certain fiscal matters, that is not subject to filibusters in the Senate.
Both the House and Senate passed a version of that bill earlier this year. And while Obama vetoed it, many Republicans are already pushing to use reconciliation as a way to get Obamacare repeal through Congress again in 2017 ― after which Trump, as president, would presumably sign it.
And Price has said he wouldn't stop with Obamacare. In mid-November, not long after the presidential election, Price said that Republicans could also use reconciliation to change Medicare, as well.
House Republicans, led by Speaker Paul Ryan of Wisconsin, have long called for converting Medicare into some kind of voucher scheme, in which seniors would get a fixed sum of money with which to choose a health plan.
Price has also endorsed transforming Medicaid into a "block grant" ― in other words, giving states a fixed sum of money with which to run the program and then reducing the federal government's spending on it.
During the presidential campaign, Trump indicated he would not cut either Medicare or Medicaid. But language on his new transition website says that he will "modernize" Medicare and give states more "flexibility" over Medicaid. In Washington, those terms are typically euphemisms for privatizing Medicare and transforming Medicaid into a block grant.
This piece has been updated to include the official announcement of Price's appointment and reactions to it.
Before You Go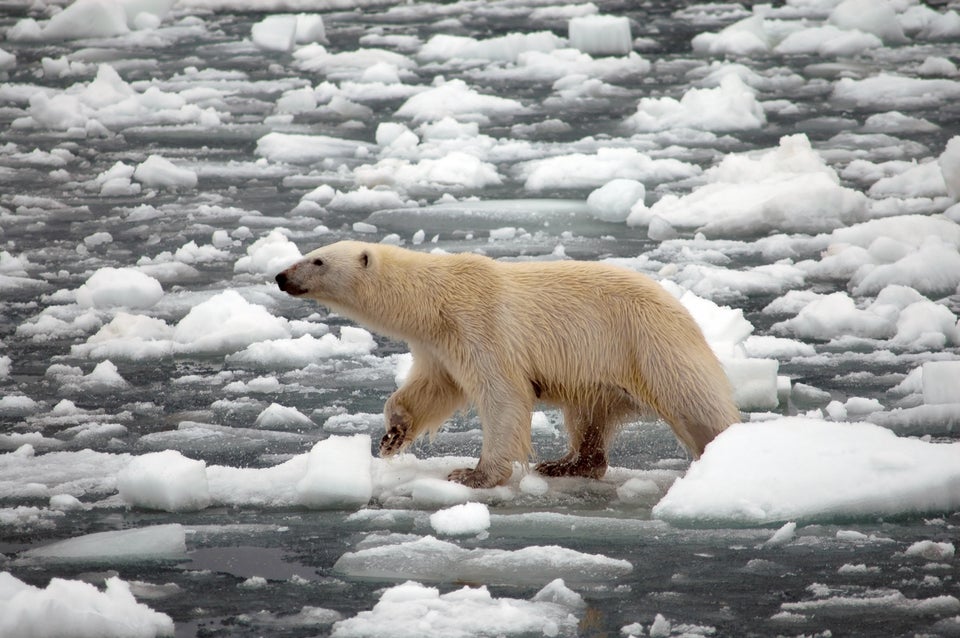 Donald Trump's Environment Guy Doesn't Believe In Climate Change
Popular in the Community