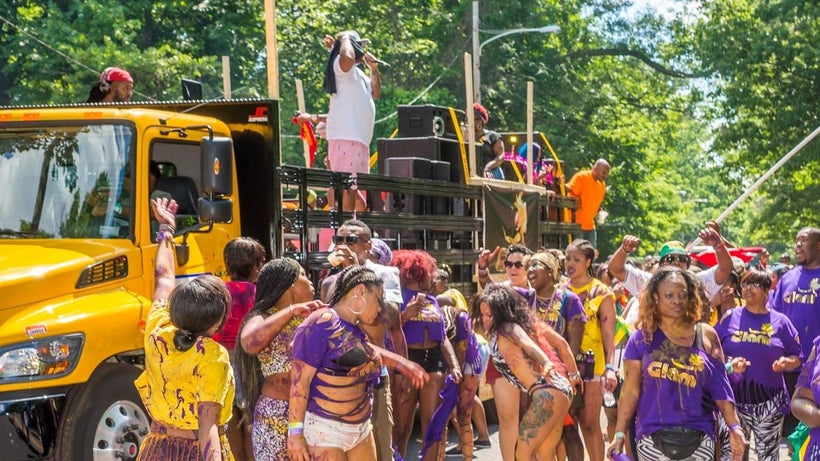 The White House Office of the Press Secretary released a statement yesterday in which United States President Donald Trump proclaimed the month of June National Caribbean-American Heritage Month. A celebration of the accomplishments of Caribbean Americans and shared history with the peoples of the Caribbean, in the statement Trump said "We are grateful for the culture Caribbean Americans have shared with our Nation and the many contributions they have made to our society."
"Throughout our history, Caribbean-Americans have helped create and maintain the strength and independence of our Nation. Alexander Hamilton, who came from poverty in Nevis, was a key contributor to our Constitution and the first Secretary of the Treasury, helping to establish our modern financial system and to create the United States Coast Guard."
"Every day, Caribbean Americans help make America more prosperous and secure. Our Nation is particularly grateful to the many Caribbean-Americans who have served and are currently serving in our Armed Forces, protecting our Nation, and promoting freedom and peace around the world. Today, more than four million Caribbean Americans live in the United States and continue to contribute to a vibrant culture that enriches our Nation."
"I encourage all Americans to join in celebrating the history, culture, and achievements of Caribbean-Americans with appropriate ceremonies and activities," Trump is quoted saying in the statement.
The Washington, D.C.-based Institute of Caribbean Studies (ICS), the nation's leading Caribbean-American advocacy and development organization, plans to salute Caribbean American leaders across the country throughout the month.
"This year's events reflect the growing consciousness of our community on the need to show up and be counted especially with a new administration," said Dr. Claire Nelson, architect and convenor of the Campaign to Commemorate June as National Caribbean-American Heritage Month, and ICS president and founder. "Since 1999, ICS has worked together with community leaders, strategic partners and other stakeholders to successfully grow awareness of Caribbean immigrant contributions to America through the commemoration of June as National Caribbean-American Heritage Month," said the Jamaica native who has been recognized as a White House Champion of Change.
"The landscape of the United States of America is constantly shaped and reshaped by the dreams of all of us who come to its shores," she said. "Our efforts at ICS are to ensure that the many valuable contributions of the sons and daughters of the Caribbean peoples to America's well-being are recognized."
Members of the Congressional Friends of the Caribbean Caucus (chaired by Pennsylvania's First Congressional District Congressman Bob Brady), administration officials, and national experts and scholars will participate in timely discussions of US/Caribbean policy issues as identified in the law, namely diplomacy, security, economic development, education and health as well as key domestic issues of particular importance to the Caribbean American community. The Forum is open to the public, with registration occurring online.
This year's celebrations will see cities such as Philadelphia, Miami, Las Vegas, Phoenix and Richmond, joining with stalwarts such as Boston, Chicago, Los Angeles, New Orleans and Tampa to promote pride in heritage and signal a new maturity in civic engagement.
Simone 'Jamaican Hurricane' Edwards, the first Caribbean player in the Women's National Basketball Association (WNBA), has signed on as National Spokesperson for Caribbean-American Heritage Month.
"I am extremely honored to be part of the month-long celebration to commemorate Caribbean American Heritage," said Edwards. "Caribbean-Americans are making remarkable strides on so many fronts to the American landscape, and I feel privileged to have the opportunity to help bring awareness in any way I possibly can."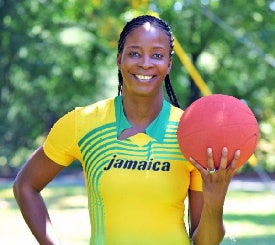 In Congressman Brady's district -among the most ethnically diverse districts in Pennsylvania including portions of South Philadelphia, West Philadelphia, North Philadelphia, Northeast Philadelphia, Southwest Philadelphia, Northwest Philadelphia, Center City and parts of Delaware County- a slew of activities will take place to commemorate the month.
This Saturday, West Philly's Urban Art Gallery will host the second installment of Caribbean Creatives Art Show & Mixer. Featuring the work of Caribbean visual artists, the Young Caribbean Professional Network supported event is being curated by Delaware County resident and Spanish Town, Jamaica native, Erice Reid.
"We're excited to partner with Urban Art Gallery and all of the artists participating this year," Reid said. She was inspired to launch the exhibit last year by her love of art and culture. "We're sharing our experiences throughout art, hoping to connect with people that represent the entire diaspora," said Reid, the visual artist and owner of Yard Girl Jewelry.
"Join us as we cross-polinate Caribbean cultures intersecting and weaving indigenous peoples with conversations," Alexander said.
Calling all HuffPost superfans!
Sign up for membership to become a founding member and help shape HuffPost's next chapter
This post was published on the now-closed HuffPost Contributor platform. Contributors control their own work and posted freely to our site. If you need to flag this entry as abusive,
send us an email
.